EverLine's Asphalt Sealcoating Services
Milwaukee, Madison, and Green Bay are all amazing places to live and work, with a calendar of fantastic events all year round, incredible outdoor activities, and a plethora of great places to eat, drink, and shop. However, it can be a competitive region for a business owner, with lots of small businesses vying for the attention of residents and visitors. If you want your pavement to have a smooth, uniform look that reflects your care for your business, choose asphalt sealcoating by EverLine.
Protect Your Pavement With EverLine's Premier Asphalt Sealcoating
Sealcoating is essentially an extra layer on top of your existing asphalt, which makes your pavement look smoother and more uniform. If required, we can repair your pavement with crack filling and other services before applying this protective coat. Sealcoating stops salt and chemicals, as well as water, from entering your pavement and damaging it, saving you money on repairs and maintenance. It also prevents asphalt from hardening and crumbling, which keeps your pavement looking good for longer. If you want a cost-effective way of protecting your parking lot while making it look appealing, sealcoating is the ideal option for you.
Our Asphalt Maintenance Work
Before
After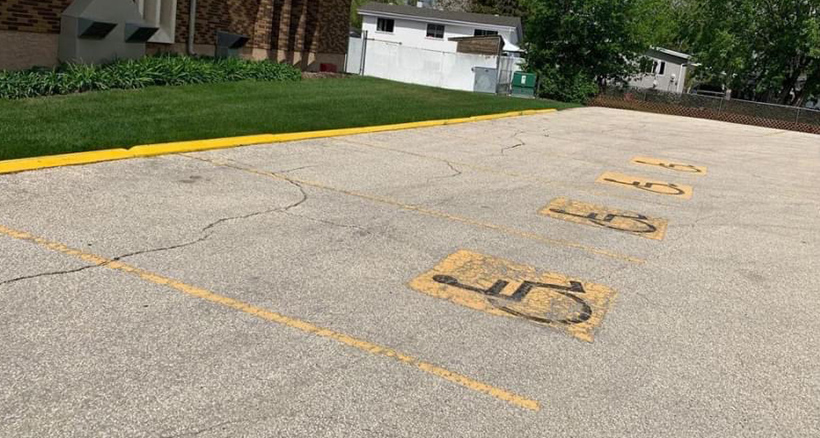 Why Choose EverLine For Asphalt Sealcoating
As an industry leader, we're careful to think about the unique aspects of each project and build out specs for every piece of work we undertake. In all our sealcoating projects, we make sure we use the most effective products and techniques to ensure your results are attractive and long-lasting. We'll try our best to reduce disruption to your business, and we'll keep you in the loop throughout the project. We know you have a lot to think about, but by choosing EverLine, you can take a weight off your mind and focus on your business.
It can be tough to be a Milwaukee, Madison, or Green Bay business owner, and sometimes you want a pavement maintenance program you don't need to think about. Our Preventative Pavement Maintenance Program is designed to save you money over time and double the life of your pavement. It includes not only asphalt sealcoating, but also other services such as crack filling and line painting. To find out more about asphalt sealcoating, get in touch with EverLine.
Green Bay, Madison, & Milwaukee EverLine Office
Serving the Greater Green Bay, Madison, & Milwaukee area, including: