Milwaukee, Madison, and Green Bay are all great places to live and work. There are plenty of residents and visitors to attract to your business, and you can spend your weekends enjoying a diverse dining scene, catching a world-class sports game, or hiking in one of the region's many green spaces. However, they are also cities where you need to make an immediate good impression. A dirty, grimy parking lot can really repel visitors, as it looks like you don't care about your business. With power washing by EverLine, you can make an old parking lot look as good as new.
Get Your Commercial Lot Sparkling With Power Washing
It's normal for a parking lot to lose its shine over time, whether it's due to a build-up of grime, salt from the winter months, or settled dirt. We can also remove loose paint, mud, and even graffiti. We use the best equipment and techniques to remove contaminants with a high-pressure stream of water and can provide you with one-off cleanings or regular appointments. Our versatile method means that we can clean a range of surfaces including wood, brick, metal, concrete, and asphalt. If you want to increase curb appeal, protect your property value, and prevent further damage, our power washing service is right for you.


EverLine Power Wash: Unleashing the Ultimate Clean
Every member of our EverLine crew has taken a thorough study and training course, to ensure they're ready for projects like yours. We have the expertise to choose the right nozzles and settings to efficiently clean your parking lot, without damaging it, and we prioritize communication throughout so you always know what's going on. Power washing is also part of our Preventative Pavement Maintenance Program, which also includes other services such as line painting, sweeping, and crack filling. The program is designed to save you time and money on maintenance costs, and can even double the life of your pavement.
Our Pavement Maintenance Work
Before
After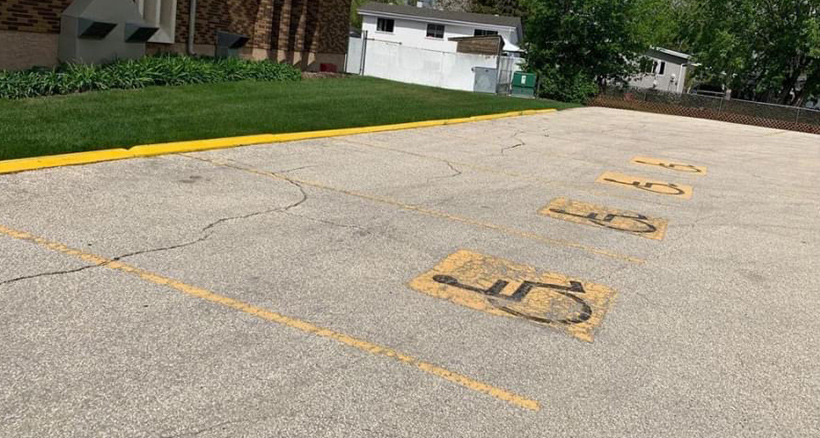 Contact Everline Coatings Today
Whether your business is located in lively Milwaukee, fun Madison, or vibrant Green Bay, it's vital that you make a good first impression. Working with EverLine for your parking lot maintenance, including power washing, helps you stand out from the crowd and frees up your time for more important tasks. If you want to discuss our power washing services or our Preventative Pavement Maintenance Program, get in touch today.
Green Bay, Madison, & Milwaukee EverLine Office
Serving the Greater Green Bay, Madison, & Milwaukee area, including: