EverLine's Line Striping Services
Milwaukee, Madison, and Green Bay are all wonderful places to live, work, and play, with lots to offer for all tastes and interests. They are also fantastic places to own a business, whether your products and services are targeted at Milwaukee's population of half a million or at visitors to lively, bustling Madison. At EverLine, we understand that your parking lot is important to you, as it forms a first impression for visitors. Faded lines can pose a hazard to drivers and pedestrians alike, and make your business look uncared for. Luckily, our range of long-lasting, efficient line striping services is here to revitalize your parking lot.
Full-Service Line Striping Services To Suit Your Business
EverLine Coatings is an industry leader in parking lot striping, and our use of the best products and teams ensures a result you'll be happy with. We offer three different services to suit your unique needs:
We'll help you create a brand-new parking lot that's easy to navigate for pedestrians and drivers. As well as parking spaces, we'll create pedestrian walkways, driveways, and loading zones, as well as ensure that curbs are clearly marked.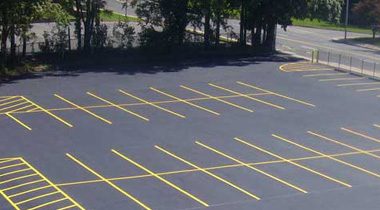 Re-Striping Existing Lots
Is your parking lot looking a little faded and worn? This doesn't look good and can make using your lot more dangerous. EverLine can revitalize your parking lot with a fresh coat of durable, long-lasting paint.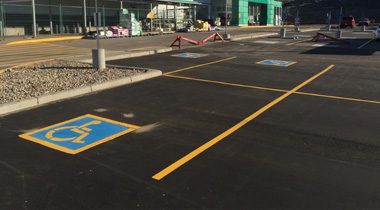 Finally, we can create a wide range of specialty markings. Whether you want to add walkways, bike lanes, or safety markings, we can help you. You might also choose to add logos or other branding to spaces, to really take your lot to the next level.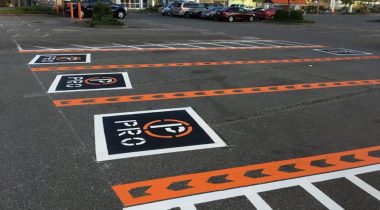 Why Choose EverLine For Parking Lot Striping
By choosing EverLine for your line striping, you ensure that you're working with an industry leader. We build out detailed specifications for each and every project, to ensure that the finished result perfectly matches the needs of your business. Our expert teams work only with the best products and techniques to ensure a result you're happy with. After your project's finished, we'll provide you with a full report, complete with before and after photos, to ensure you're satisfied.
Ensure Excellent Results With Our Exclusive Product Lines
Our exclusive product lines make sure that your parking lot looks neat and bright for longer.
TBL Durables
EverLine has an exclusive license for the application of TBL Durables in North America. This paint is three to four times more durable than regular traffic paint, allowing you to save 20-30% over a three year period. It's also LEED-compliant and 10 times more environmentally friendly than comparable products.
Traffic Paint
If you're looking for something more cost-effective, our traffic paint is for you. We only use municipal-grade paint from companies like Sherwin-Williams to ensure great results.


Before
After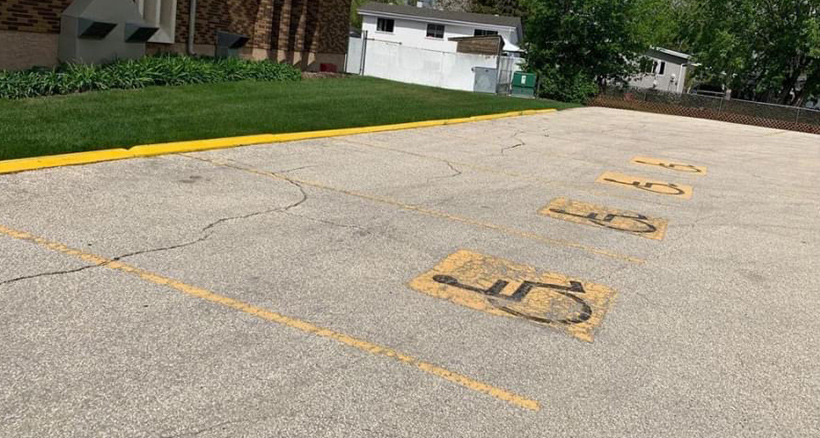 Reliable Line Striping That Lasts
Make sure customers get a great first impression of your Milwaukee, Madison, or Green Bay business with line striping by EverLine. If you're interested in giving your parking lot an upgrade, get in touch with us today to discuss your needs and get a quote.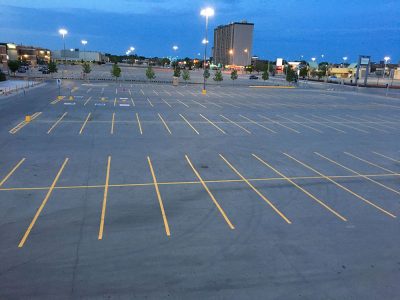 Green Bay, Madison, & Milwaukee EverLine Office
Serving the Greater Green Bay, Madison, & Milwaukee area, including:
Appleton
Fond du Lac
Oshkosh
Sheboygan
Sturgeon Bay