EverLine's Asphalt Pothole Repair Services
Whether you operate a residential complex along Milwaukee's Lake Michigan shores, an entertainment complex in the heart of Green Bay, or a commercial property in Madison's Middleton or Downtown districts, maintaining smooth, safe parking lots, sidewalks and roadways is crucial. 
With EverLine Coatings' asphalt pothole repair services, you can ensure your visitors have a positive impression of your business on every visit.
Take Advantage of Infrared Asphalt Pothole Repair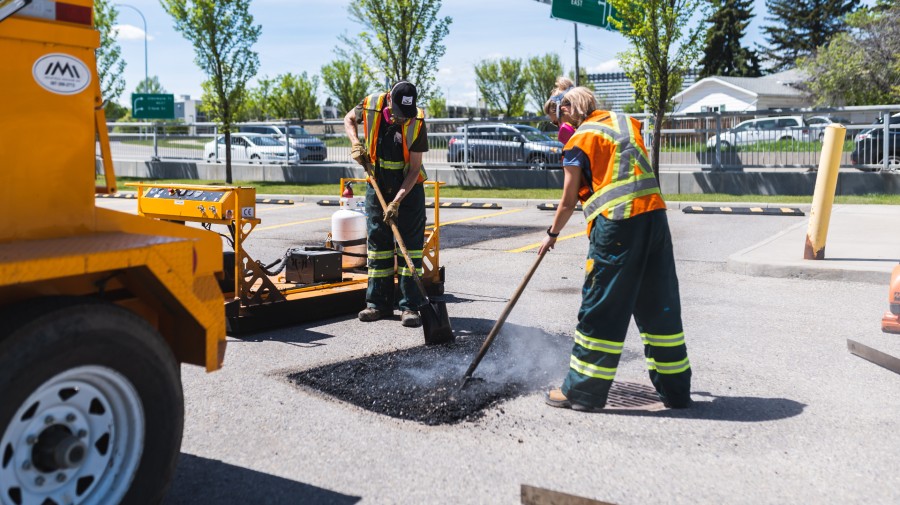 Potholes and cracks can be detrimental to your asphalt. They happen when the weather is cold and the ground freezes, forcing moisture into the asphalt that causes expansion and cracks. While these damages are often unavoidable in Wisconsin's sometimes harsh winter conditions, long-term damage can be avoided with prompt pothole repairs.


Our Pothole Repair Process
Our asphalt repair process involves heating the asphalt to between 300 and 350 degrees, enabling our crews to penetrate its surface layer and melt it down. Once melted, we add fresh asphalt to repair the pothole or crack and smooth it into a water-tight seamless patch.
Infrared asphalt repair can be completed in as little as 30 minutes
The quick process requires less labor which results in a lower cost
Our pothole repair process is durable and resilient
Infrared asphalt repair is environmentally-friendly because existing asphalt is recycled
Wisconsin's Trusted Asphalt Pothole Repair Team
At EverLine Coatings, we're experts in infrared asphalt repair. Our crews are dependable, reliable and local to the Milwaukee, Madison and Green Bay area. Trust our team to apply our proprietary infrared asphalt repair process to your parking lots, driveways, walkways and other asphalt surfaces quickly and efficiently. At EverLine Coatings, our crews are always on time and prepared to work with the utmost integrity. 
Before
After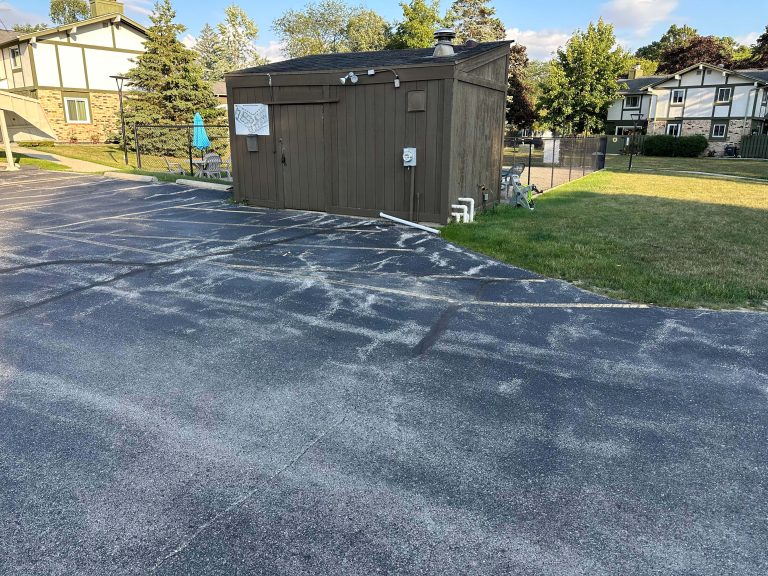 Request an Asphalt Pothole Repair Quote
Does your Milwaukee, Green Bay or Madison property have cracked pavement or potholes in need of repair? Reach out to EverLine Coatings to learn more about our repair services and our Preventative Pavement Maintenance program. 
Our services can extend the life of your pavement up to twice as long, giving you the maximum ROI. Contact us today to request your quote.
Green Bay, Madison, & Milwaukee EverLine Office
Serving the Greater Green Bay, Madison, & Milwaukee area, including:
Appleton
Fond du Lac
Oshkosh
Sheboygan
Sturgeon Bay