Our clients save 20-30% over 3 years with our exclusive TBL traffic paint product.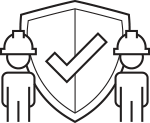 From clear markings to slip-resistant coatings, we help you keep people safe.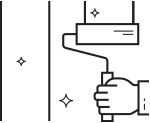 Properties that look great create more value for employees and customers.
EverLine Coatings Removes the Stress From Pavement Maintenance
Precision line striping craftsmanship using long-lasting products.
EverLine Makes It Simple To Keep Your Property Performing
Before
After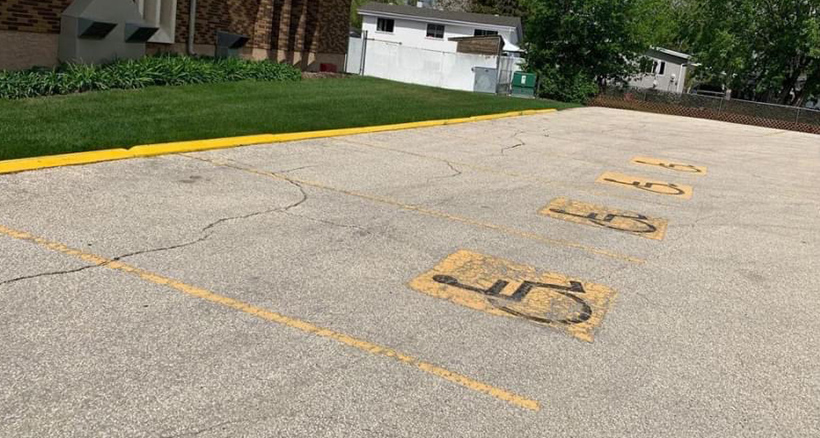 EverLine Coatings can help transform your paved surfaces! Request a free quote and get a your customized digital proposal. All of our proposals come with a personal video walking you through all the details of your scope of work. This means you will know what to expect before your project begins!
Parking Lot Pavement Maintenance
EverLine offers a wide range of comprehensive pavement maintenance services tailored to meet your parking lot maintenance needs and increase the lifespan of your parking lot. From bright and durable line striping to custom parking space design and asphalt repair and seal coating, we've got you covered. Save time and money and extend the life of your pavement with our Preventative Pavement Maintenance Program. 
More About Your Milwaukee, Madison, and Green Bay EverLine Coatings
Sean is a new member of EverLine Coatings and Services and he is enthusiastic about the company's core values and DRIVEN principles. Sean is committed to creating an environment of growth and is excited to bring EverLine's vision to life. EverLine knows that there should be an element of fun when creating community with its clients. That only enhances the work they do to help their clients with all of their pavement maintenance needs.
Prior to joining the EverLine team, Sean spent the majority of his professional career in sales, marketing, and business leadership roles in the medical technology and medical devices industries. He worked for companies such as Hologic, Resmed, and Stryker. Sean is a graduate of the University of Wisconsin in Madison, where he played basketball. He even played professionally for five years, spending time in three European countries and two seasons in the NBA's G-League.
Sean and his wife Christine have lived in Wisconsin on and off since meeting during their freshman year at UW and all three of their kids were born here. Even though life has taken them through multiple states and countries, they have always considered Wisconsin home and happily settled back in the state in 2013. Sean and his family love playing and watching sports and spending time outdoors. They appreciate all of the unique experiences that the great state of Wisconsin has to offer.
Sean loves the people and sense of community that exists in Wisconsin. The people and communities of Wisconsin value and celebrate their history and traditions while also striving to build on them for a better future.
Call or fill out the form to get a detailed scope of work, including a personalized video explaining exactly what work will be completed.

We'll make sure your project is coordinated properly with no hassle, so you can focus on other tasks.

We'll complete the work. After your project is done, you'll receive a detailed report with before and after photos.
"Very Good Customer Service"
"I recently commissioned the painting of a pedestrian walkway along one of the private streets within our bare land condominium community. The crew contacted me prior to doing the work with some questions, and they shared photos with suggested options. We agreed upon some changes to the original plan. It was a very good customer experience and the final product is great! I will definitely contact EverLine for future line painting work in the community."

Ivan R.
EverLine Was Prompt & Professional
"EverLine was excellent to work with. I had new lines and 4 new handicap spaces painted into the 4 visitor parking lots at our condo. The outside parking lots and walkways look new, and our residents are very happy. We had them clean our very large underground parking lot. This large coordination was an actual feat. EverLine was prompt, professional and did an amazing clean up! I would highly recommend this company to anyone."

Tudor Manager
Green Bay, Madison, & Milwaukee EverLine Office
Serving the Greater Green Bay, Madison, & Milwaukee area, including: