Our clients save 20-30% over 3 years with our exclusive TBL traffic paint product.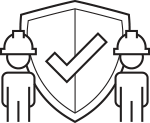 From clear markings to slip-resistant coatings, we help you keep people safe.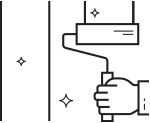 Properties that look great create more value for employees and customers.
EverLine Coatings Removes the Stress From Pavement Maintenance
EverLine Makes It Simple To Keep Your Property Performing
Before
After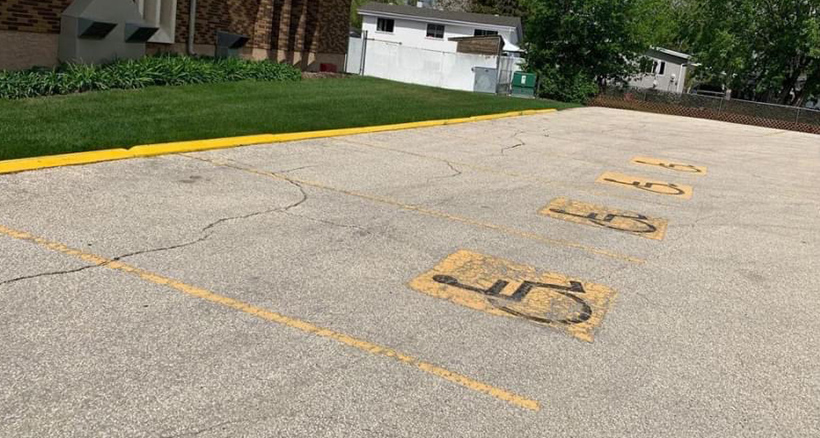 EverLine Coatings can help transform your paved surfaces! Request a free quote and get a your customized digital proposal. All of our proposals come with a personal video walking you through all the details of your scope of work. This means you will know what to expect before your project begins!
More About Your Northern Virginia EverLine Coatings
Local Owner & Operator - Brian Dahl
Brian Dahl brings nearly 25 years of professional experience to the table, having embarked on a journey as an entrepreneurial small business owner, Federal contractor, business technology consultant, and now a franchise owner with EverLine. Valuing people as his top priority, Brian strongly believes in the principles of hard work, integrity, and having fun along the way. He thrives on embracing new challenges and transforming them into opportunities for growth, both for themselves and the people they collaborate with.
Originally from Wisconsin, Brian and his wife have made Fairfax, VA their home since 2001. Over the years, they have raised three children that are smarter, more balanced, and more prepared to be successful than they could have ever imagined. With a shared passion for sports, the Dahl's are often found either participating in or spectating various sporting events. Additionally, they seize every opportunity to travel and immerse themselves in new destinations and cultures.
Residing in Northern Virginia provides a unique blend of urban and suburban living, complemented by moderate weather, picturesque landscapes, diverse cultural experiences, and a multitude of outdoor activities. The region offers an abundance of opportunities to forge meaningful relationships and explore a wide range of interests, including sports, community involvement, and culinary delights. With a promising future ahead, Brian is enthusiastic about the myriad possibilities available in this vibrant and dynamic environment.
Call or fill out the form to get a detailed scope of work, including a personalized video explaining exactly what work will be completed.

We'll make sure your project is coordinated properly with no hassle, so you can focus on other tasks.

We'll complete the work. After your project is done, you'll receive a detailed report with before and after photos.
"Very Good Customer Service"
"I recently commissioned the painting of a pedestrian walkway along one of the private streets within our bare land condominium community. The crew contacted me prior to doing the work with some questions, and they shared photos with suggested options. We agreed upon some changes to the original plan. It was a very good customer experience and the final product is great! I will definitely contact EverLine for future line painting work in the community."

Ivan R.
EverLine Was Prompt & Professional
"EverLine was excellent to work with. I had new lines and 4 new handicap spaces painted into the 4 visitor parking lots at our condo. The outside parking lots and walkways look new, and our residents are very happy. We had them clean our very large underground parking lot. This large coordination was an actual feat. EverLine was prompt, professional and did an amazing clean up! I would highly recommend this company to anyone."

Tudor Manager
Northern Virginia EverLine Office
Serving the Northern Virginia area, including:
Alexandria
Ashburn
Burke
Fairfax
Fort Washington
Gainesville
Groveton
Lake Ridge
Leesburg
Manassas
McLean
Reston
South Riding
Sterling
Tysons
Washington D.C.