Hampton Roads Sealcoating Services
As a property manager in Hampton Roads, VA, you understand the importance of maintaining your parking lot and other asphalt surfaces. Cracks, potholes, and weathering can detract from the overall appeal of your property. That's where EverLine Coatings comes in. We offer professional asphalt sealcoating services that will not only enhance the appearance of your pavement but also protect it from salts, chemicals, and moisture. Our hassle-free approach and deep technical knowledge make us the go-to choice for all your asphalt sealcoating needs.
From Drab to Fab: Enhance and Protect Your Pavement with Professional Asphalt Sealcoating Services
Asphalt sealcoating is the process of applying a protective layer over your existing pavement. This layer of sealant serves as a shield, creating an attractive and uniform coat that enhances the overall appearance of your parking lot. 
The key to a successful sealcoating project is proper preparation, which can include crack filling from our team to ensure a smooth and even surface!
Our Asphalt Maintenance Work
Before
After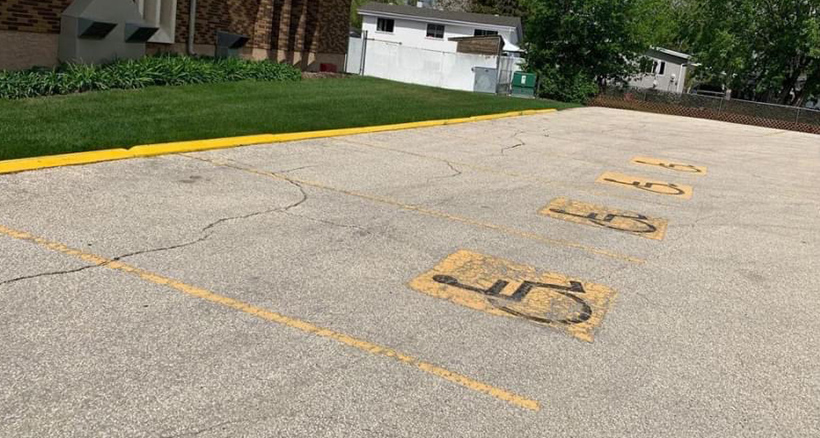 Why Choose EverLine for Asphalt Sealcoating?
At EverLine Coatings, we understand that as a property manager, you have a lot on your plate. That's why we make the process of asphalt sealcoating simple and hassle-free for you. Our experienced team takes care of coordinating the project, ensuring it runs smoothly and efficiently, so you can focus on other important tasks.
What sets us apart is our deep technical knowledge and expertise in traffic coatings. Unlike other contractors, we have an in-depth understanding of the technical specifications required for a successful asphalt sealcoating project. Our team has built out specs for numerous projects, and our clients have confidence in our ability to deliver exceptional results. 
We take pride in our commitment to our clients' success, and that's why we offer a Preventative Pavement Maintenance Program. This program is designed to double the life of your pavement, saving you money on property and CAM costs in the long run.
Asphalt Sealcoating in Hampton Roads From EverLine Coatings
Hampton Roads is known for its rich history, beautiful beaches, and thriving arts scene. From the annual Hampton Jazz Festival to Grandview Nature Reserve, there's no shortage of attractions that make this area truly special. Kids love the petting zoo at Bluebird Gap Farm! As a local company, we are deeply committed to the success and maintenance of this thriving community.
Don't wait until cracks and deterioration become a bigger problem. Take action now to protect and beautify your asphalt surfaces. Contact EverLine Coatings today for professional asphalt sealcoating services in Hampton Roads.
Hampton Roads EverLine Office
Serving the Greater Hampton Roads area, including:
Hampton
Norfolk
Newport News
Portsmouth
Virginia Beach
Chesapeake
Suffolk