EverLine's Line Striping Services
As a property manager in Hampton Roads, VA, it is your responsibility to ensure your parking lot is safe and easy to use. When the lines separating parking spaces are not clear, drivers may struggle to park in a considerate manner. No clear lines increases the likelihood of bumps occurring, which could leave you as the property manager liable.
EverLine Coatings offers line striping services in Hampton Roads. We can re-stripe an existing lot or provide line marking for a new parking lot. Get in touch today to find out how our parking lot line striping service can benefit you.
Line Striping Services in Hampton Roads
EverLine Coating provides a variety of line striping services to assist Hampton Roads property managers.
We can turn an empty lot into a fully functional parking lot through our new parking lot line striping service. You can be sure that the markings will be clear and bright, allowing drivers to easily navigate and park in your lot.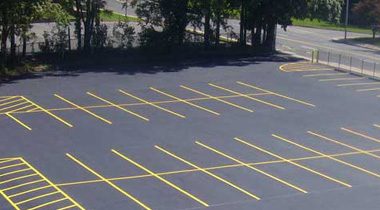 Re-Striping Existing Lots
Are the lines in your parking lot old and faded? EverLine Coatings can remove the old lines and apply fresh ones to improve your lot's functionality. Don't wait until unclear lines cause a collision or argument between users of your parking lot. Contact us today to ask about our re-striping service.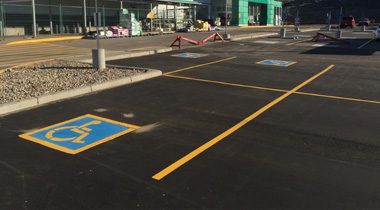 Do you want to add specialty markings to your parking lot? These might include walkway or cycle lane symbols, or custom symbols representing your brand. EverLine Coatings can apply all these specialty markings, and more!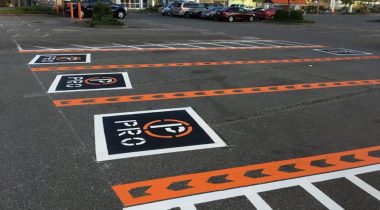 Why Choose EverLine for Line Striping in Hampton Roads?
Compared to other contractors, our team has a deep understanding of the technical specifications of traffic paints and coatings. We have built out specs for projects, so you can be confident that we'll deliver the results you need. In fact, we prepare a report after every job with before and after photos so you can see the results for yourself.
Line Striping Paint Brands
EverLine Coatings holds an exclusive license for the private use of TBL Durables traffic paint in North America. This traffic paint brand is the leader in the industry, with paints that can last three or four times as long as other brands. With TBL Durables, you can get a better return on investment from your property, as your maintenance costs will be reduced.
EverLine Coatings is committed to using high-quality traffic paints. We promise that all our paints offer great durability and excellent aesthetic results.
Before
After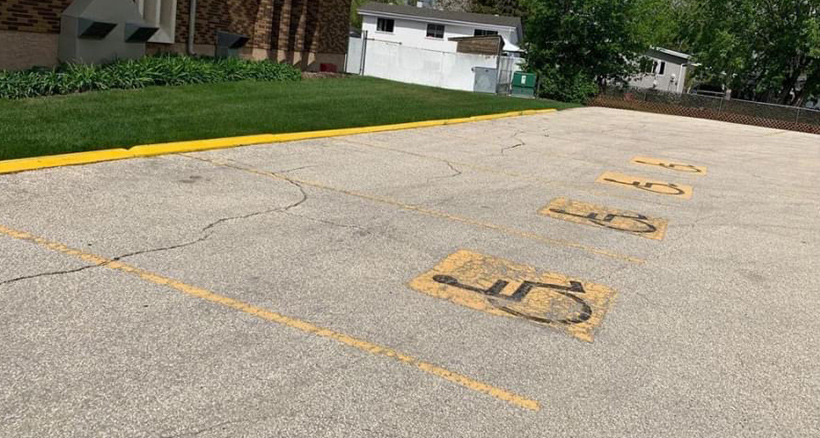 EverLine Coatings Provides Parking Lot Line Striping in Hampton Roads
Hampton Roads is home to a thriving harbor, where visitors and locals can enjoy fantastic seafood and access to sparkling water. There are also great local attractions, such as the Virginia Air and Space Museum. Property managers can ensure their properties uphold the reputation of Hampton Roads by keeping their parking lots well maintained. 
Allow EverLine Coatings to help you out with our superior parking lot line striping service. Contact us today for a free quote!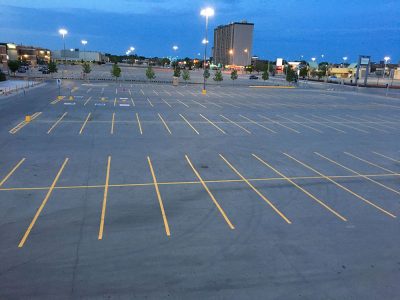 Hampton Roads EverLine Office
Serving the Greater Hampton Roads area, including:
Hampton
Norfolk
Newport News
Portsmouth
Virginia Beach
Chesapeake
Suffolk