EverLine's Power Washing Services
Salt Lake City is known for its spectacular mountain views and all the modern amenities we've become so dependent on. If you're a property manager responsible for the modern amenities locals and tourists depend on, you know you have just one chance to make a great first impression. Power washing your parking lot might be the first step in giving customers what they want.
Turn to EverLine Coatings for thorough power washing on your Salt Lake City property!
Why You Should Schedule Power Washing for Your Parking Lot
Things can really start to lose their shine over the years. The accumulation of dirt, gravel, and salt leftover from bad winter weather is usually the cause of this. Whether it's your buildings that need a good cleaning or your entire parking lot, power washing can bring back the shine. As a property manager, we know you are already juggling a lot. That's why we carefully coordinate each project making it easy for you to free your mind up to tackle other tasks.
At EverLine Coatings, our team has the ability to clean asphalt, wood, brick, metal, and concrete surfaces. Our professional pressure washing crews have been trained to tackle projects large and small in an organized and hassle-free manner. We have the right nozzles, and pressure settings, and understand the technique needed to safely clean surfaces without damaging them.
Preventative Pavement Maintenance Program
We are fully committed to your property's success. This is why we've created a program that typically doubles the life of our client's properties. Our power washing service is part of our Preventative Pavement Maintenance Program. Using this program will save you money on your property and CAM costs.
Our Pavement Maintenance Work
Before
After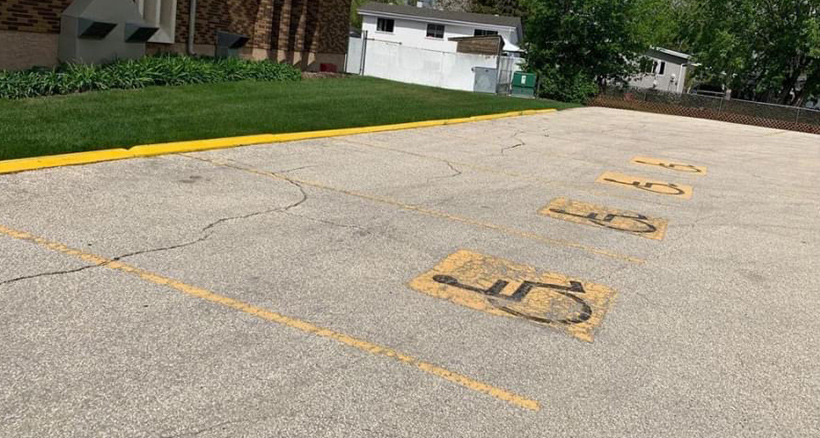 Choose EverLine Coatings for Power Washing in Salt Lake City
Salt Lake City is a bustling place with lots of busy traffic both night and day. This means a lot of wear and tear on your parking lot and in a city this size, a lot of competition. Property managers have to make sure they are standing out right from the start. Don't let a dirty parking lot be the reason your competition succeeds.
If you need power washing in Salt lake City, give EverLine Coatings a call an contact us today!
Salt Lake City EverLine Office
Serving the Greater Salt Lake City area, including: