EverLine's Pavement Maintenance Services
As a commercial property manager in Salt Lake City, you want your property to be safe for visitors and employees and create an exceptional first impression, including your parking lot. But facility management is a fast-paced job in which you are constantly managing multiple tasks. That is why you need a parking lot maintenance company that you can trust to take the burden of pavement maintenance off your hands. EverLine Coatings provides Salt Lake City commercial properties with premium line striping, reliable asphalt repair, long-lasting sealcoating, and practical parking lot accessories.
Bright Parking Lot Line Striping To Direct Your Customers And Employees
Clear line markings on commercial parking lots aren't just necessary to maintain your property's appearance. They also ensure a safe, smooth traffic flow, which prevents vehicle and pedestrian accidents.
The team at Salt Lake City's EverLine Coatings understands that your pavement is a significant financial asset, and you want to maximize your ROI! To help you preserve your investment, we use industry-leading and weather-resistant TBL Durables paint. TBL Durables are quick-drying and weather-resistant to stand up to Salt Lake City's snowy winters.
Asphalt Repair And Sealcoating To Preserve Your Pavement
Potholes look terrible. They can also damage vehicles and cause pedestrians to trip. Salt Lake City's chilly winters can weaken parking lot surfaces causing these dangerous openings. If you want to avoid costly resurfacing, repair potholes as soon as they appear. EverLine Coatings' team provides fast pothole repair services, including our cost-effective infrared asphalt repair process.
We also provide asphalt sealcoating, which has many benefits. It adds a slip-resistant surface, creates a polished, like-new appearance, prevents oil and moisture damage, and, most importantly, is less expensive than replacing pavement!
In addition to our parking lot maintenance services, EverLine Coatings installs parking signs, bollard covers, and speed bumps. Bollard covers and parking signs reduce wear and tear and lower maintenance costs. Speed bumps reduce the chance of multiple accidents involving pedestrians and car collisions.
Pavement Maintenance Program
At EverLine Coatings, our highly skilled team understands that you want your pavement to last as long as possible so you can continue to enjoy consistent performance and lasting savings. EverLine's Pavement Maintenance Program includes regularly scheduled assessments, proactive solutions, and responsive communication.
Our Pavement Maintenance Work
Before
After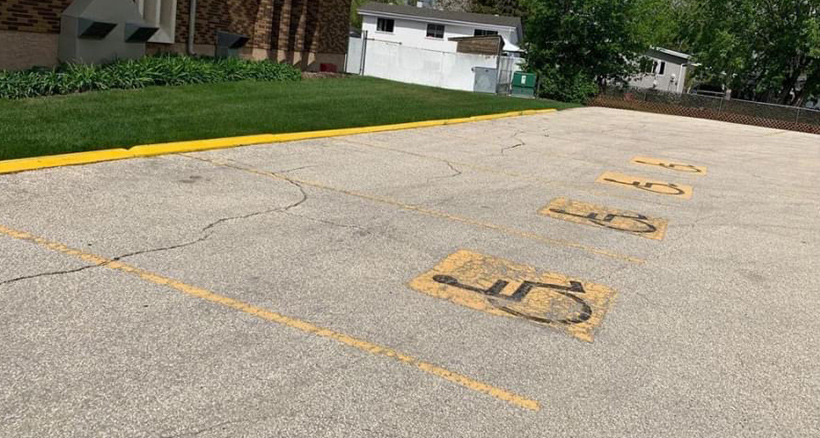 Salt Lake City's Premier Parking Lot Pavement Maintenance Contractor
Here in "The Crossroads of the West," there are more winter sports than you can imagine. There's also a superior dining scene, a plethora of cultural attractions, a discerning population, and….potholes! We can work with you to ensure your customers have an excellent first impression, to keep your maintenance costs down, and keep your parking lot in tip-top shape. Contact EverLine Coatings to request a quote!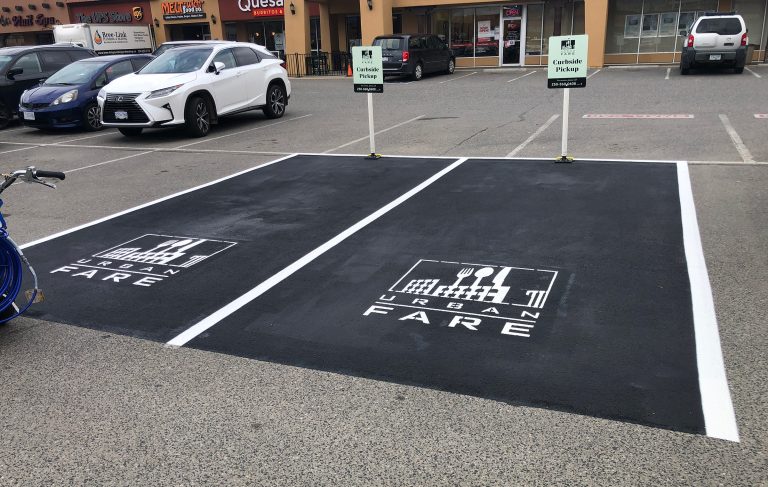 Salt Lake City EverLine Office
Serving the Greater Salt Lake City area, including: