EverLine's Line Striping in Tooele
As a property manager in Tooele, UT, it's important to maintain your parking lot's appearance and functionality. Faded lines and cracked asphalt can make your property look dilapidated, which can drive potential clients or customers away. That's why regular parking lot line striping and asphalt repair are crucial for any property owner.
EverLine Coatings aims to make it as easy as possible for property managers like you to look after their parking lots. We carefully manage every aspect of every parking lot repair job we take on. That means you can leave the repairs to us while you get on with your other duties.
Parking Lot Line Striping in Tooele
Over time, parking lot lines are likely to fade and become hard to see. This can create confusion for drivers and potentially lead to accidents. At EverLine Coatings, we offer expert parking lot line striping services to refresh the lines in Tooele parking lots. Our team uses the latest technology and materials, including TBL Durables traffic paint, which has exceptional durability to provide long-lasting and clear line markings.
In addition to traditional parking lot lines, we can also add specialty markings for bike routes and walkways, as well as crosswalks to keep pedestrians safe. Our team ensures that all old markings are removed before painting new lines to ensure a sharp and clear appearance.



Cracks in your parking lot's asphalt can quickly lead to larger problems, such as potholes, which can be dangerous for drivers, cyclists and pedestrians. That's why it's essential to address any asphalt damage as soon as possible. At EverLine Coatings, we use a unique infrared asphalt repair technique to restore asphalt quickly and effectively. This method involves heating the asphalt to over 300 degrees, allowing us to melt and reshape the damaged area seamlessly.
Our Pavement Maintenance Work
Before
After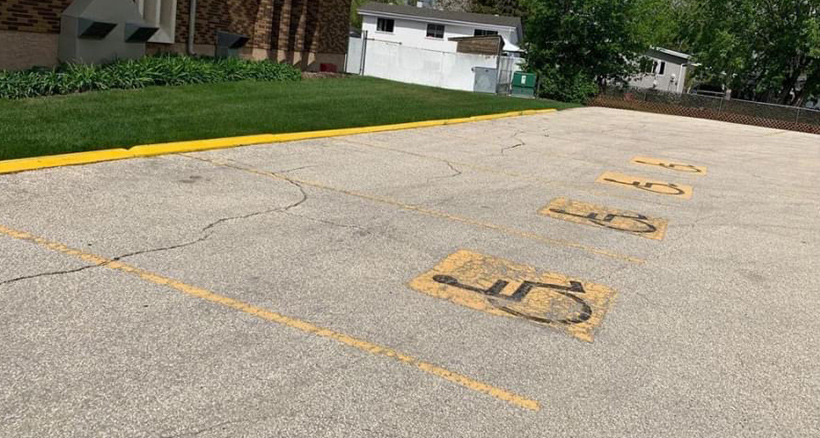 Asphalt Sealcoating in Tooele
Sealcoating is an excellent way to extend the life of your parking lot's asphalt and protect it from the elements. At EverLine Coatings, we use high-quality, undiluted sealant materials to provide the best possible finish. Our team carefully cleans the area before applying two layers of sealant, ensuring maximum protection from extreme heat and cold.
Invest in Parking Lot Repair in Tooele With EverLine Coatings
Located in the heart of the Utah desert, Tooele is known for its rich history and opportunities for outdoor activities. The Tooele Valley Railroad Museum is a highlight for kids and grown-up railroad fans alike. As a property manager in Tooele, you can enhance your property's appearance and functionality by investing in parking lot repair services from EverLine Coatings. These include parking lot line striping, asphalt sealcoating and asphalt repair. Contact us today for a free quote!
Salt Lake City EverLine Office
Serving the Greater Salt Lake City area, including: