Professional EverLine Coatings' Services
Ogden, UT, property managers want their parking lots to appear and perform as well as possible. The parking lot line striping service offered by EverLine Coatings guarantees that lines separating parking bays are distinct and visible. Our asphalt repair service keeps the surface in good condition.
We make parking lot repair and maintenance as simple as possible for you, so you can concentrate on overseeing your property and operating your business.
Parking Lot Line Striping in Ogden

It's crucial to make sure that the lines in your parking lot are obvious. EverLine Coatings does more than simply paint over worn-out, faded lines. We erase the previous markings and then paint new, precise lines. This method produces sharp, distinct lines that leave no doubt regarding how drivers should use your parking lot. Both regular parking lot lines and specialized markings, such as company logos, are available.
We know you want the longest potential lifespan for your new line markings. That's why we use TBL Durables traffic paint. This premium brand lasts longer than rivals, so you can benefit from crisper lines for a longer period of time.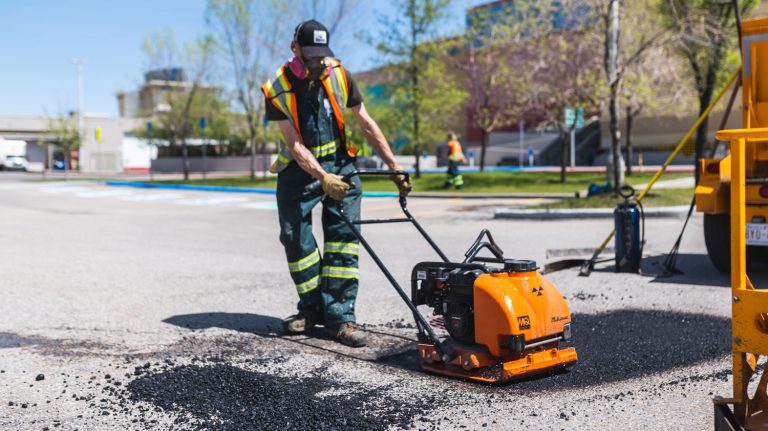 Asphalt can develop cracks, fissures, and potholes over time as a result of rainy weather and freezing temperatures. During repair, we fill potholes to restore surface quality using an infrared asphalt restoration technique. The result of this process is a very high-quality finish. Any loose aggregate, which can be an issue for drivers, is removed.
To learn more about asphalt repair, call us right away. We plan every repair job carefully to minimize inconvenience for you. You can continue working on other projects as a busy property manager while we take care of your parking lot maintenance.
Our Pavement Maintenance Work
Before
After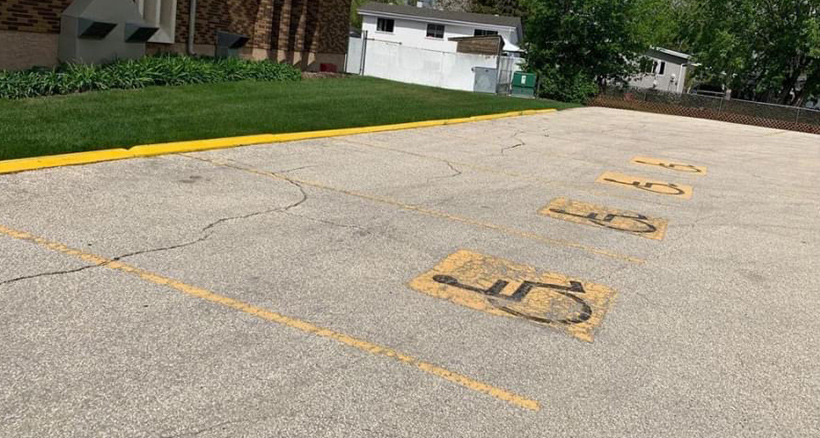 Asphalt Sealcoating in Ogden
A fantastic way to maintain your pavement is to use asphalt sealcoating. Get in touch with us right away to learn more about our sealcoating service if you want to reduce the long-term cost of parking lot maintenance. To shield the pavement and stop cracks from forming, we spray on an asphalt-based coating. The result is a surface that is smoother, far more comfortable for driving, and protected against all kinds of weather conditions.
The following are a few of the most significant benefits of EverLine Coatings' asphalt sealcoating service:
We never dilute our sealants

Before we begin, we repair and clean the surface

We next apply two coats of sealant to increase the surface's quality and durability

Both very hot and very cold conditions can be withstood by our sealcoating materials.

Use EverLine Coatings and Services for Parking Lot Line Striping and Asphalt Repair in Ogden
Ogden offers visitors a great base from which to enjoy winter sports. However, the powdery snow that keeps the city's three ski resorts in business isn't so great for local pavement quality. Regular parking lot repairs are required to combat the effects of the harsh weather. The good news is that EverLine Coatings can help with your asphalt repair and parking lot line striping needs.
Get a free estimate from us right away.
Salt Lake City EverLine Office
Serving the Greater Salt Lake City area, including: