West Jordan Parking Lot Striping & Asphalt Repair
Is your West Jordan, UT parking lot well-maintained, or is it beginning to crack and crumble? Either way, you can improve and protect it with expert parking lot line striping and asphalt repair services from EverLine Coatings. You could have one of the most inviting parking lots in the vibrant town of West Jordan, which is known for its stunning Oquirrh Mountains backdrop and the peaceful Dimple Dell Regional Park. Partner with EverLine Coatings and Services to not only enhance your parking lot's appearance but also create a safer environment for all visitors.
Parking Lot Line Striping in West Jordan
Clearly marked lines in your parking lot not only boost its visual appeal but also ensure safety for drivers and pedestrians. When line markings are clear, it is easier for drivers to park safely and considerately, while clear crossing and walkway markings help to keep people and vehicles separated. EverLine Coatings takes pride in achieving exceptional parking lot line striping results. Our expert team pays careful attention to every detail, resulting in clear, durable markings. We use top-quality TBL Durables traffic coating, which guarantees long-lasting results, keeping your lines vibrant for years to come.



West Jordan Asphalt Repair
Over time, your West Jordan parking lot might develop cracks or potholes. Even if such serious defects haven't yet developed, any crumbling of the surface can be a sign that deterioration is starting to set in. Our asphalt repair service is designed to restore your pavement's smooth surface and structural integrity. We begin by cleaning the area thoroughly and then apply fresh asphalt to seamlessly mend any damage. Infrared heat is used to fuse the old and new asphalt, creating a smooth and durable repair that is able to withstand the test of time.
Our Pavement Maintenance Work
Before
After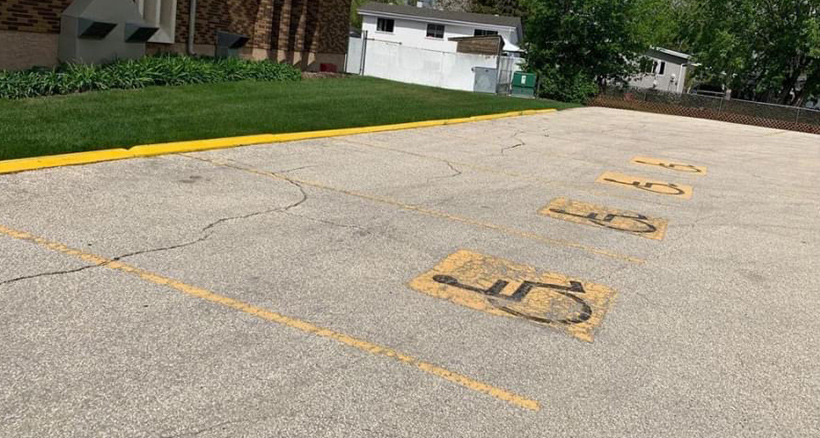 Asphalt Sealcoating in West Jordan
Our asphalt sealcoating service creates a protective shield over your pavement, guarding it against the effects of both harsh weather and heavy traffic. By applying two layers of high-quality sealant, we can prevent cracking and extend your pavement's lifespan. Asphalt sealcoating not only enhances pavement durability but also gives your parking lot a well-kept appearance, creating a good impression on visitors. By preventing damage, our service could help to save you money on parking lot repairs over the years to come.
EverLine Coatings' Parking Lot Repair Service in West Jordan
In West Jordan, you'll find the tranquil Jordan River Trail, a popular spot for outdoor enthusiasts, as well as the bustling Gardner Village with its historic charm. Did you know that you can learn about mining history and technology at the Bingham Canyon mining site? As you appreciate these attractions, you can let EverLine Coatings handle your parking lot repairs. We understand the challenges faced by West Jordan property managers. That's why we take care of every aspect of your parking lot repair project, from planning to execution, so you can focus on your other property management tasks.
Are you ready to improve your parking lot in West Jordan, making it a place that the whole city can be proud of? Get in touch with us today and you'll discover how we can enhance your parking lot's appeal through our parking lot line striping, asphalt sealcoating and asphalt repair services. Reach out right now for a free quote!
Salt Lake City EverLine Office
Serving the Greater Salt Lake City area, including: