Sandy, UT Line Striping & Asphalt Repair Services
Winter ice and snow alternating with hot summer sunshine can wreak havoc on your parking lot surfaces. From quickly fading parking lot line striping to annual cracks and holes in your pavement, regular maintenance at your Sandy, UT facility is a must.
Trust EverLine Coatings to make your asphalt repair and line striping simple.
EverLine Coatings' Line Striping Services
Sandy is a beautiful community with affluent community members. As a facility manager in the city, you want to offer your staff and visitors the best possible experience, and with a parking lot that's difficult to navigate due to faded parking lot line stripes or navigational paint that's chipped away, it's nearly impossible to offer a top-notch experience. 
Thankfully, EverLine Coatings is here to help. With top-of-the-line TBL Durables coatings and the highest-quality of workmanship, our team can quickly and efficiently provide you with fresh parking lot line striping, enhancing the safety of your lot and the curb appeal of your property.

Asphalt Repair Services to Keep Your Property Safe
As the winter freezes your pavement and the hot sun melts and expands blocks of ice trapped inside of its cracks and pores, your asphalt quickly becomes subject to seasonal wear and tear. Those widening cracks and unavoidable potholes in your parking lot surfaces can create a hazard for those walking and driving on your property. Our asphalt repair services will quickly address these issues, giving you an effective parking lot repair and smooth surfaces to impress your visitors.
Our Pavement Maintenance Work
Before
After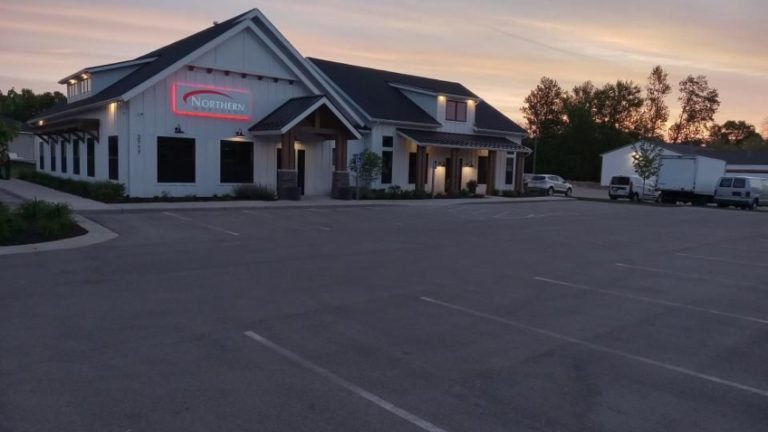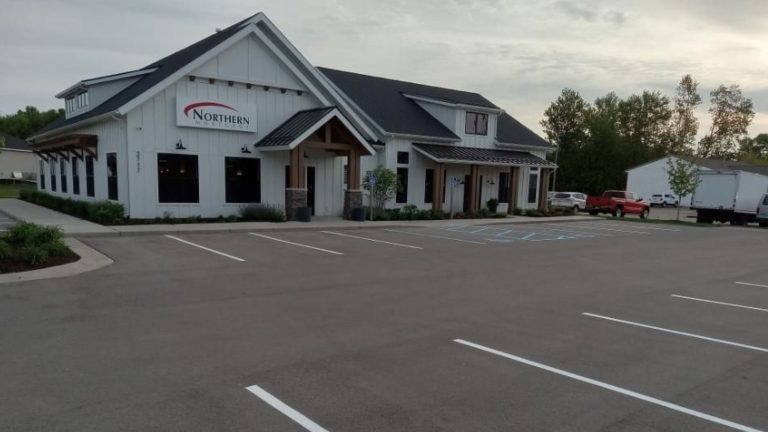 Extend the Life of Your Parking Lot with Asphalt Sealcoating
If you're looking for a way to prolong the life of your parking lot surfaces, asphalt sealcoating is the answer. EverLine's sealcoating services can help protect your parking lot from the elements, ensuring your investment outlasts the seasons. Asphalt sealcoating protects against water damage, ice and snow, UV rays, and chemical erosion.
Quality Service and Workmanship from EverLine Coatings
Your parking lot's appearance is an important part of your building's curb appeal, and as a facility manager, chances are it's one of the last things you think about from day to day. At EverLine Coatings, we make your parking lot a priority. We're committed to making sure your curb appeal is high as we efficiently work to smooth your parking lot's asphalt and create clear, crisp parking lot line striping.
When you choose EverLine Coatings for your Sandy parking lot line striping and asphalt repair needs, you're choosing to work with a team that values honesty, quality, and longevity. Contact us today to request a quote.
Salt Lake City EverLine Office
Serving the Greater Salt Lake City area, including: