EverLine's Line Striping & Asphalt Repair Services
West Valley City, Utah is the go-to place for unique culinary experiences, shopping, and cultural attractions in the Salt Lake City area. So as a property owner here, you want to attract visitors by keeping up appearances with the rest of this beautiful city and avoiding a shabby property exterior.
As a property manager, we understand that you're already juggling a lot. EverLine Coatings will make sure your project is coordinated properly with no hassle, so you can focus on other tasks. EverLine Coatings is the best company you could find to provide you with thorough, reliable, and well-priced asphalt repair services.
Parking Lot Line Striping

A disheveled, overgrown, or faded parking lot is not only an eyesore, but it also repels valuable paying customers. Parking lot line striping with high-quality paint like TBL Durables will make your West Valley City parking lot both attractive and easy to navigate. TBL Durables Paint can withstand sun and rain exposure and lasts up to 12 months, making your parking lots look better longer. In addition to parking lot line striping, we can also highlight walkways, accessible parking, caution areas, and stops.
We know that customers judge a business by how the property looks. If we are repainting or adding a new stencil that doesn't quite match the old, we won't just paint over the old line markings. We'll blackout the old marks first and paint fresh, crisp new lines.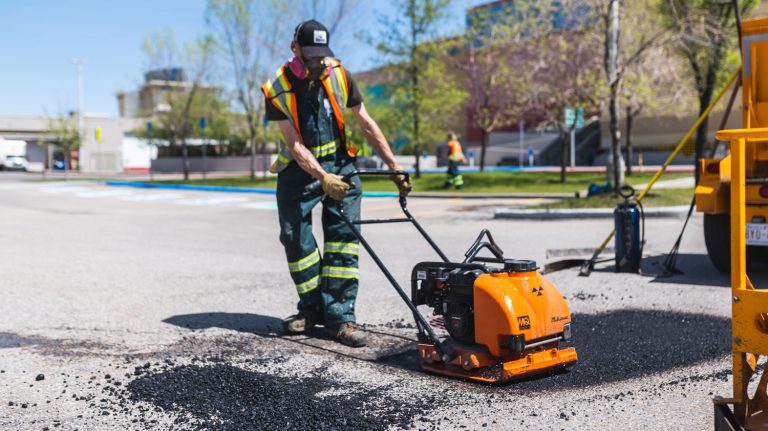 Potholes are more than an annoyance — they can be very dangerous to cars and pedestrians. They can increase your liability for damages. EverLine Coatings' asphalt repair service is a surefire way to keep your West Valley City property pothole-free.
We use a proprietary infrared asphalt repair process. The advantages of this method include:
Speedy return to business – Your lot can be used as soon as 30 minutes after the repairs are completed.
Excellence – Infrared repairs form a seamless, watertight patch to keep out water and prevent additional damage.
Eco-friendly – Little or no waste material is left behind.
Smaller crew– Repairs take less than 20 minutes and only require three EverLine Coatings crew members.
Savings – Less manpower, materials, and machinery make this process extremely cost-effective.
Further Protect Your West Valley City Parking Lot With Asphalt Sealcoating
If your parking lot is looking a little worse for wear, our asphalt sealcoating can give it a nice facelift. EverLine Coatings uses a spray-on, asphalt-based, and waterproof material in our asphalt sealcoating process that prevents water from seeping in through cracks and causing damage, thus extending the life of your pavement by years!
Our Pavement Maintenance Work
Before
After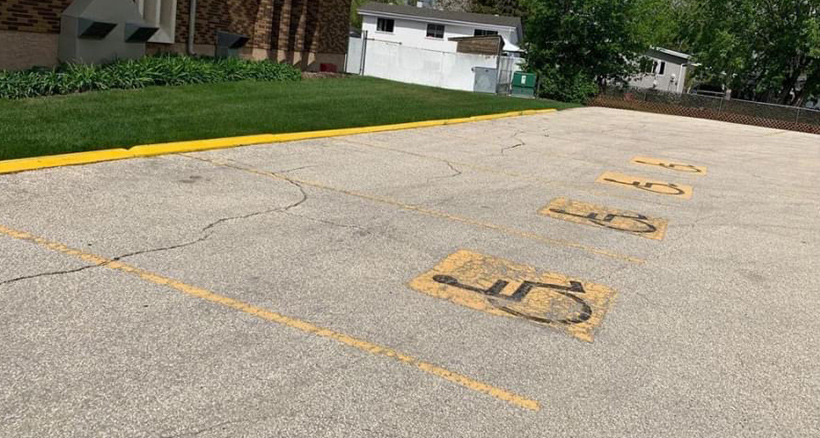 West Valley City's Preferred Parking Lot Line Striping & Asphalt Repair Company
In West Valley City, UT, you want asphalt that's as pristine as fresh powder on the ski slopes of Utah — in its own way. EverLine Coatings' qualified and reliable crew will manage your asphalt repair project from start to finish, and we'll do such a good job that you'll think your asphalt was brand new. Request a quote today.
Salt Lake City EverLine Office
Serving the Greater Salt Lake City area, including: