EverLine's Asphalt Pothole Repair Services
In a city known for its winter sports and tourism, it's not surprising that our parking lots take a bit of a beating. Having extra traffic during winter puts strain on asphalt, which is vulnerable to the freeze-thaw cycle. And unfortunately, parking lot cracks and potholes just get larger and turn into major repair jobs when left alone. The good news is that Salt Lake City's EverLine Coatings can help keep your asphalt pavement safe and appealing with professional, advanced asphalt pothole repair services. We use a proprietary infrared asphalt repair system, which offers a range of exciting benefits.
What is Infrared Asphalt Pothole Repair?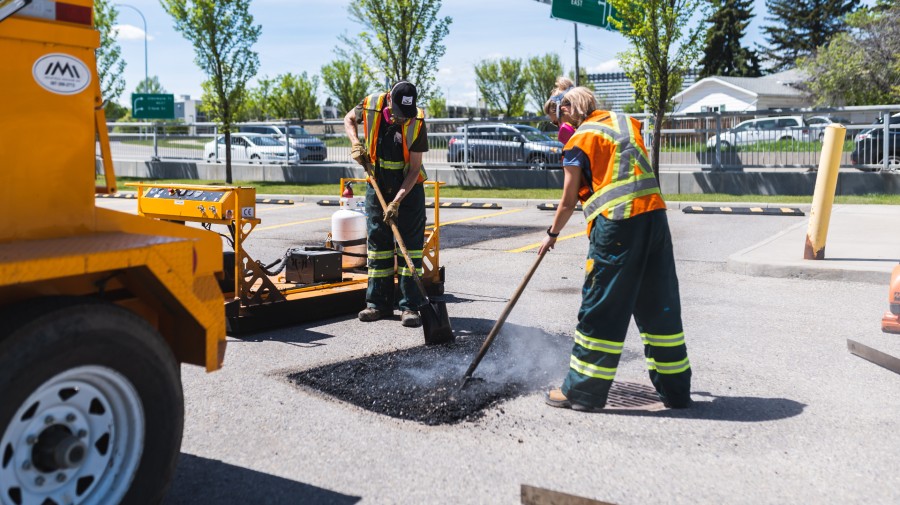 People in Salt Lake City are quick to adopt the latest trends, so it is no wonder that the demand for infrared asphalt repair is growing quickly here. This newer form of repairing asphalt parking lots provides a better way to repair asphalt that is faster and more cost-effective than traditional asphalt repairs. It's a real breakthrough technology that is worth understanding if you need to maintain any asphalt parking lot.
During infrared repair, we don't just fill in a pothole or crack. Instead, we heat the asphalt around the problem spot, add new asphalt, and meld the two surfaces together. This provides a smooth, sealed surface that other methods of pothole repair can't match.
Benefits of Infrared Asphalt Repair
There are many benefits of choosing infrared asphalt pothole repair from EverLine Coatings, including:
Speed: Get your asphalt repaired faster than traditional methods. Your pavement will be usable again in only 30 minutes after repairs.
Save money: Infrared asphalt requires less labor, and fewer materials and, as a result, costs less money.
Quality: Infrared repair results in a thermal bond between the new asphalt and the old asphalt, which provides a seamless surface and higher-quality repair.
Environmentally friendly: Infrared repair wastes less material by recycling the majority of the existing asphalt. This makes it a more environmentally sound method that wastes less.
Why Choose EverLine Coatings?
There are plenty of other companies offering asphalt pothole repair in Salt Lake City, so why should you trust us with your job? The team at EverLine Coatings stands out from the competition in many ways, including:
Asset-minded: Your asphalt is an asset and improving its performance while reducing its maintenance costs is important to us.
Maintenance: We provide a full Preventative Pavement Maintenance Program which can double the life of your pavement.
Simplicity: We make your asphalt and pothole repairs simple. We're straightforward communicators, coordinate well, and will be the team you want to keep using in the future.
Our Asphalt Pothole Repair Work
Before
After
Reach Out for Asphalt Pothole Repair in Salt Lake City
Salt Lake City EverLine Office
Serving the Greater Salt Lake City area, including: