EverLine's Asphalt Crack Filling Services
Does it seem like every time the busy season rolls around, your parking lot has some small cracks that, after winter, are much bigger than you'd imagined? Keeping up with parking lot maintenance in Salt Lake City is particularly challenging, as winter temperatures and traffic can make small problems so much worse.
A smart way to reduce your asphalt repair costs is to invest in proper asphalt crack filling early. To help, EverLine Coatings offers professional, high-quality asphalt crack filling in Salt Lake City. We can make your asphalt parking lot last much longer without developing potholes and major issues.
Why Invest in Asphalt Crack Filling?
Asphalt parking lot problems are very common in Salt Lake City. And, in an effort to cut the costs of repairing their parking lot, many property managers let small cracks go unfixed for a long time. However, if you really want to reduce the costs of maintaining your lot, this is the wrong approach. In our climate, small cracks are filled with water, which freezes into ice and then pushes the crack open more. Contact with water and salt melt chemicals can also do damage and remove the asphalt's more elastic nature, making it crumble.
To prevent this additional damage, filling up small cracks is wise. It takes less time than pothole repair and keeps costs low for the long term. EverLine's high-quality services, including crack filling as well as sealcoating, can significantly lower what you need to spend keeping your parking lot whole.
The Process of Asphalt Crack Filling
Our asphalt crack-filling process is thorough and ensures the best possible results. It includes:
Air compression: We remove all debris from the crack.
Flame treatment: This removes plant matter and ensures the crack is dry.
Application and seal: We add the fill material and ensure an edge-to-edge bond.
Cooling: In six to eight hours, the area is ready to be driven on. We can speed this up if needed.
We can also apply an asphalt sealcoat after filling cracks to further protect your pavement.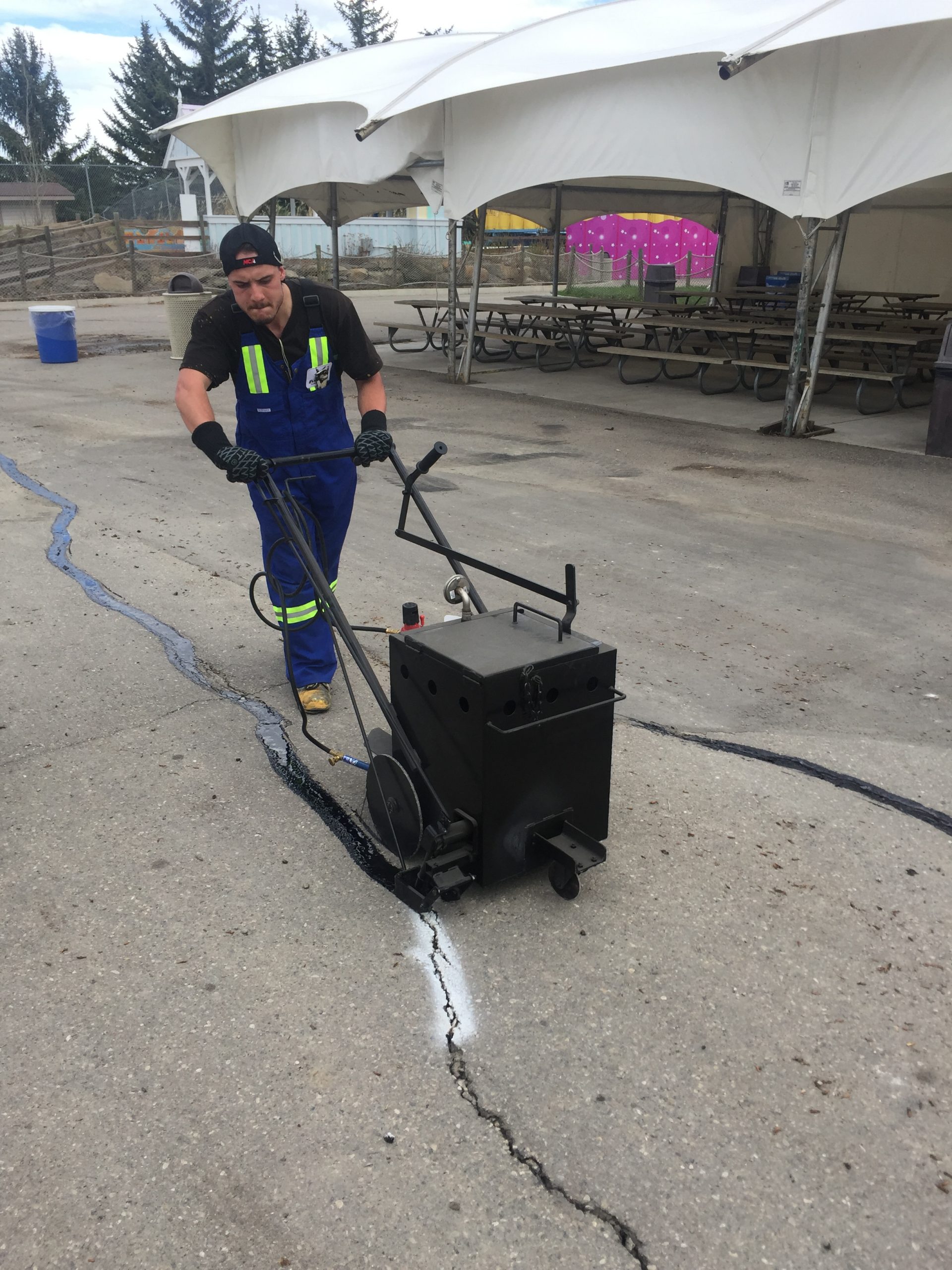 Working with Salt Lake City's EverLine Coatings
Why work with EverLine Coatings? We are leaders in the asphalt repair and maintenance industry because we provide longer-term solutions for our clients and seek to actually reduce the amount they need to spend on their lot. Some other reasons to work with us include:
Simplicity: Every property manager has many more things on their mind than just their parking lot. We want to help you spend less time on your lot, so we make our services simple and hassle-free.
Clarity: You need to know exactly what will be done in your lot and what it will cost. We offer clear proposals, including a personal video from our team explaining the work to be done on your property. You'll feel confident about the whole process.
Satisfaction: We do a full evaluation of our work and provide you with an assessment as well as before and after photos. With our report, we ensure your full satisfaction.
Get Asphalt Crack Filling in Salt Lake City
The team at EverLine Coatings is the best choice to get smarter parking lot services that reduce your costs long term. Reach out to us for asphalt crack filling in Salt Lake City.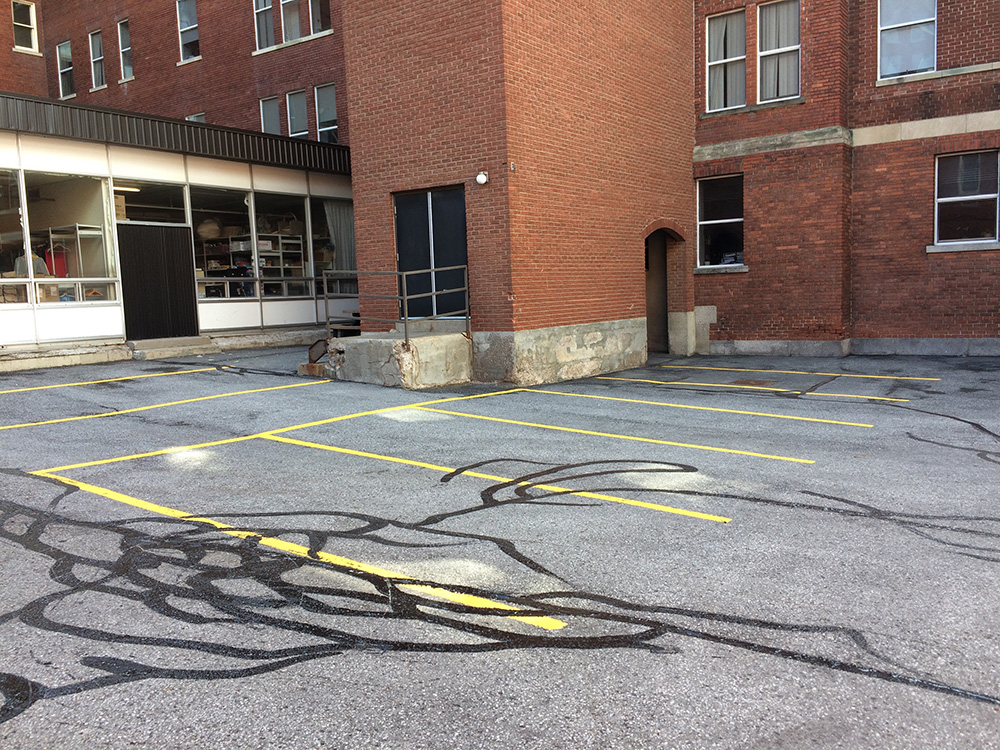 Salt Lake City EverLine Office
Serving the Greater Salt Lake City area, including: