Our clients save 20-30% over 3 years with our exclusive TBL traffic paint product.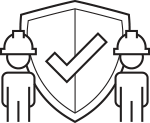 From clear markings to slip-resistant coatings, we help you keep people safe.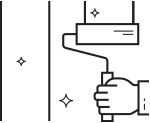 Properties that look great create more value for employees and customers.
EverLine Coatings Removes the Stress From Pavement Maintenance
EverLine Makes It Simple To Keep Your Property Performing
Before
After
EverLine Coatings can help transform your paved surfaces! Request a free quote and get a your customized digital proposal. All of our proposals come with a personal video walking you through all the details of your scope of work. This means you will know what to expect before your project begins!
More About Your Salt Lake City EverLine Coatings
Roberto believes that EverLine provides an unparalleled customer experience. He has committed to EverLine Salt Lake City being responsive, professional, tidy, and accurate. He knows their efforts will be the reason they stand out.

Over the past 10 years, he has helped launch multiple lifestyle brands through innovative storytelling, community engagement, crowdfunding, and grassroots marketing.

He's had many roles, but Roberto is most proud of co-founding Oru Kayak and The Vansmith. Oru Kayak is arguably the most recognized paddlesports brand on the market and was acquired by Solo Brands in 2021. The Vansmith has the largest reach of any independent van conversion company in the country. The Vansmith has helped raise over $2 million dollars for the Access Fund and The Honnold Foundation. It continues to double in growth year over year. Found a company and seeing his co-founders ring the bell on Wall Street has taught him as much about himself as it has about business.

Roberto is confident that he can build EverLine Salt Lake City to become a leader and run a successful and profitable business. He is excited to learn more and to the company in action.

Roberto and his wife are parents to 3-year-old twin girls. Their family loves to travel and adventure. Roberto spends most mornings in the mountains climbing, biking and skiing. He was born in New Mexico and grew up farming. He moved to Seattle for his undergraduate, San Diego for his Ph.D., San Francisco where he founded Oru Kayak, there were a few short stops from there until he and his family settled down in SLC.

Roberto and his family have only been in SLC for a year and a half, but they are really loving the location, the people, the various activities available to them in SLC, and the access to the mountains!
Roberto Gutierrez – Owner
Call or fill out the form to get a detailed scope of work, including a personalized video explaining exactly what work will be completed.

We'll make sure your project is coordinated properly with no hassle, so you can focus on other tasks.

We'll complete the work. After your project is done, you'll receive a detailed report with before and after photos.
"Very Good Customer Service"
"I recently commissioned the painting of a pedestrian walkway along one of the private streets within our bare land condominium community. The crew contacted me prior to doing the work with some questions, and they shared photos with suggested options. We agreed upon some changes to the original plan. It was a very good customer experience and the final product is great! I will definitely contact EverLine for future line painting work in the community."

Ivan R.
EverLine Was Prompt & Professional
"EverLine was excellent to work with. I had new lines and 4 new handicap spaces painted into the 4 visitor parking lots at our condo. The outside parking lots and walkways look new, and our residents are very happy. We had them clean our very large underground parking lot. This large coordination was an actual feat. EverLine was prompt, professional and did an amazing clean up! I would highly recommend this company to anyone."

Tudor Manager
Salt Lake City EverLine Office
Serving the Greater Salt Lake City area, including: