EverLine Coatings' Power Washing Services
When it's time to choose an expert power washing company in San Antonio, you'll find that not all power washers — or the equipment they use — are created equal. At EverLine Coatings, we use the latest hot power washers to cut through even the toughest dirt and grime to clean large areas quickly and affordably.
EverLine's San Antonio Power Washing Services
When you need surfaces on your property sparkling like new, we should be the first call you make. Our power washing covers a wide range of surfaces and materials, including:
Asphalt driveways and parking lots
Concrete slab surfaces
Brick walkways and structure
Wood and vinyl siding
Wood decks
And more!
Why Professional Power Washing in San Antonio?
If you're trying to save money on a job, you may be tempted to rent your own power washing equipment and tackle it yourself. But, after all that time in the hot Texas sun, you may be disappointed by the fact that the area you just spend days washing just doesn't look brand-new like you hoped it would.
There are two reasons for this:
The equipment you're using isn't the most updated or well-maintained. At EverLine, we take pride in using the top-of-the-line equipment that can tackle dirt and grime, and even the cracks between bricks and concrete slab!
You're not using trained professionals. The fact is that professionals simply do it better, and at EverLine Coatings, this is doubly true! It's because we make sure every team that handles our power washing service is expertly trained to do thorough, quick work on any surface.
By using the best equipment and highly trained teams, we can save you money!
Our Pavement Maintenance Work
Before
After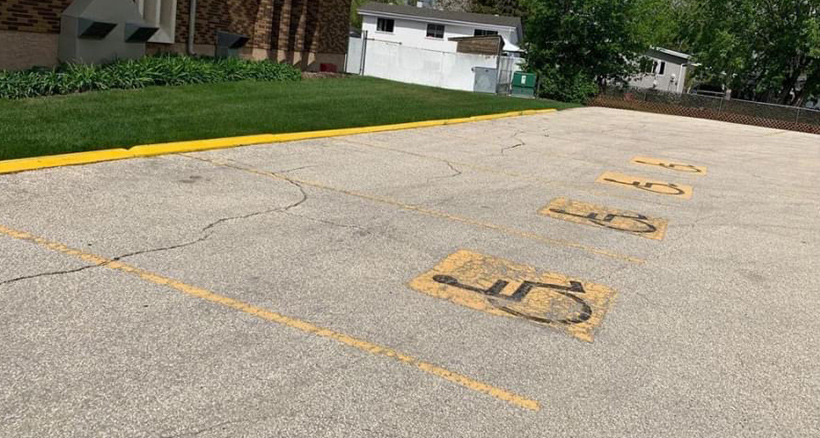 Get a Quote for Professional Power Washing in San Antonio
At EverLine Coatings and Services we work with property owners and managers across the San Antonio area, including Boerne, Lytle, Poteet, Nixon, and New Braunfels, to provide reliable, budget-friendly power washing services. When you're ready to get started, request a quote for your job and start looking forward to a property that looks like new!
Fill out the form below and one of our San Antonio locations will reach out to you for your free quote.
San Antonio East
Phone: (830) 350-9387
Contacts:
Leo Anaya – Owner
Katie Anaya – General Manager
Serving the Greater San Antonio area, including:
Stone Oak
Universal City
Castle Hills
Bulverde
Cibolo
Canyon Lake
Seguin
Floresville
Nixon
Luling