EverLine's Pavement Maintenance Services
Your parking lot is one of the first things people see when interacting with your San Antonio business, and you want to make a good impression! After your parking lot is installed, it'll last 20-50 years, but that doesn't mean it won't need repairs along the way. You can protect your investment and prevent expensive repairs with proactive maintenance from EverLine Coatings.
Parking Lot Line Striping
Maintaining your parking lot line striping gives your facility a clean curbside appeal. It's more inviting to potential customers when clear lines are directing them. Consider updating your parking lot line striping annually.
Parking lot line painting with high-quality paint will make your parking lot easier to navigate no matter the weather. Bright TBL Durables Paint can withstand damaging San Antonio sun exposure and rain and lasts up to 12 months. Highlighting walkways, accessible parking, caution areas, and stops are all ways EverLine Coatings can make your parking lot safer and more aesthetically pleasing.
Parking Lot Sealcoating and Asphalt Repair
Parking lots covered in potholes can be treacherous to vehicles and pedestrians. A parking lot covered in potholes, like chipping paint lines could deter potential customers. Potholes and cracks can increase your liability for vehicle damage, property damage, and personal injury. EverLine Coatings can help you keep your parking lot pothole-free with pavement maintenance.
At EverLine Coatings, we use a proprietary infrared asphalt repair process. This method includes heating the asphalt to about 300-350 degrees to penetrate the surface layer of pavement. This melts the asphalt, resulting in the equivalent of fresh asphalt.
If your parking lot looks worn down or patchy from repairs, adding asphalt sealcoating can bring it back to life. Asphalt sealcoating slows pavement deterioration and prevents water seepage, adding years to its life.
Included in your parking lot maintenance are your parking lot accessories. Parking lot accessories include speedbumps, parking blocks, parking signs, and bollard covers. These accessories are designed to improve safety, security, efficiency, and curbside appeal.
Our Pavement Maintenance Work
Before
After
EverLine Coatings' Preventative Pavement Maintenance Program
Our Preventative Pavement Maintenance Program ensures your property remains attractive and low maintenance and brings a substantial return on your investment.
To help your property's continued success and curb appeal, we provide:
Regularly scheduled assessments

Proactive solutions

Responsive communication

Highly trained teams

Top-of-the-line products

Long-term value
Working with a company like EverLine Coatings makes your parking lot maintenance simple and hassle-free. At EverLine Coatings, we are committed to providing you with thorough, reliable, cost-effective asphalt maintenance services, so you'll have peace of mind that this asset lasts as long as possible.
Choose Industry-Leading Parking Lot Striping and Asphalt Repair
San Antonio, TX prides itself on being real and true. Steeped in a rich history full of culture and color, you couldn't choose a better place to grow your business.
Working with EverLine Coatings can bring your property to the next level, allowing you to keep up with the booming city of San Antonio. Our experienced professionals are ready to get the job done. Request a free estimate from us today!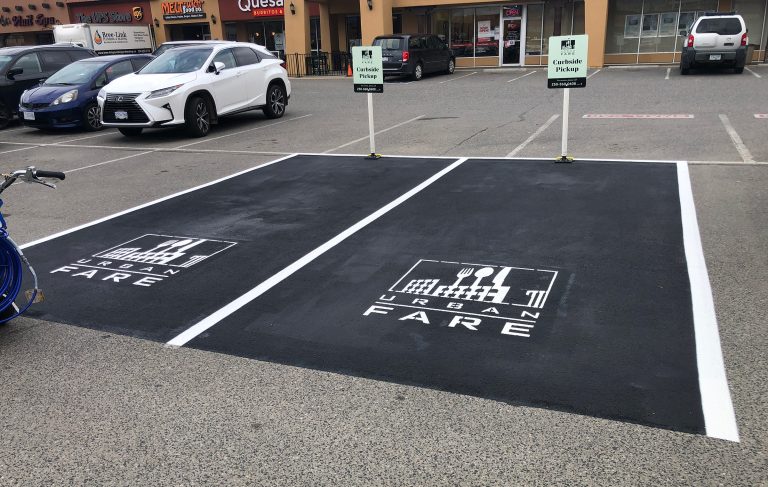 Fill out the form below and one of our San Antonio locations will reach out to you for your free quote.
San Antonio East
Phone: (830) 350-9387
Contacts:
Leo Anaya – Owner
Katie Anaya – General Manager
Serving the Greater San Antonio area, including:
Stone Oak
Universal City
Castle Hills
Bulverde
Cibolo
Canyon Lake
Seguin
Floresville
Nixon
Luling