EverLine's Parking Lot Line Striping Services
As a San Antonio property or facility manager, you want the best for your visitors, patrons, and employees. That includes a safe, attractive parking lot. Unclear line markings can be frustrating at best and dangerous at worst. EverLine Coatings' industry-leading parking lot line striping service simplifies the process for San Antonio businesses and ensures you get the great results that you are entitled to expect.
Comprehensive Commercial Line Striping Services
At EverLine Coatings, we provide a full array of precise, long-lasting line marking services for your San Antonio property including new parking lot line striping, re-striping existing lots, and specialty markings.
Parking Lot Line Striping
A new parking lot requires a thoughtful layout and clear line markings to ensure a smooth traffic flow. EverLine Coatings will work with you to create a design that is advantageous for your property, keeps your visitors safe, and enhances your brand.
Your pavement is an asset! But UV rays, foot traffic, and plain old wear can cause your existing parking lot lines to fade, which means that customers may become confused about where to park or which direction to drive. EverLine Coatings' re-striping services for existing parking lots can revitalize your pavement and protect your investment.
Lastly, the experts at San Antonio's EverLine Coatings create customized specialty markings to meet your property's unique needs, including branding, direction markings, accessibility line painting, and more.
Industry-Leading Traffic Paint
At EverLine Coatings, we use premium, lasting paints for our San Antonio line striping projects including TBL Durables and Sherwin Williams Traffic paints. Their advantages include:
TBL Durables – Lasts 2-4 times longer than standard traffic paints, providing you with maximum return on your investment.
Sherwin Williams Traffic Paints – A traditional, reliable, and economical choice for pavement line painting.


Before
After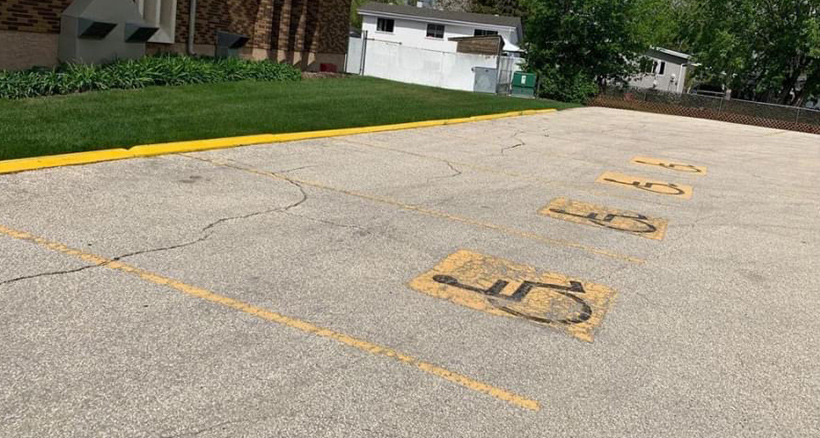 Premium Line Striping Services For Your San Antonio Property
San Antonio is a dynamic city that has just about everything for its residents and visitors. In a locale with so many excellent businesses, you want your property to truly shine, and EverLine Coatings is here to help.
We are 100% committed to providing exceptional line striping services so you can get on with the business of managing your San Antonio property. Our team has a deep understanding of the technical specification of traffic paints and coatings that is rare among similar line striping contractors. And when your project is finished, we will conduct a full evaluation, including before and after photos, to be certain that you got what you paid for. Request a free estimate today!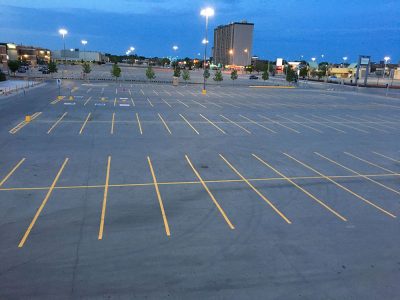 Fill out the form below and one of our San Antonio locations will reach out to you for your free quote.
San Antonio East
Phone: (830) 350-9387
Contacts:
Leo Anaya – Owner
Katie Anaya – General Manager
Serving the Greater San Antonio area, including:
Stone Oak
Universal City
Castle Hills
Bulverde
Cibolo
Canyon Lake
Seguin
Floresville
Nixon
Luling