Our clients save 20-30% over 3 years with our exclusive TBL traffic paint product.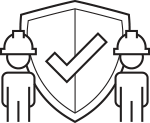 From clear markings to slip-resistant coatings, we help you keep people safe.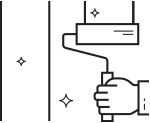 Properties that look great create more value for employees and customers.
EverLine Coatings Removes the Stress From Pavement Maintenance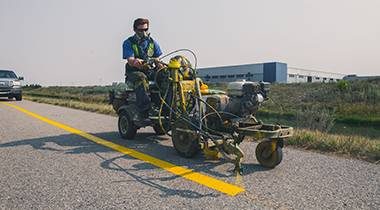 Precision line striping craftsmanship using long-lasting products.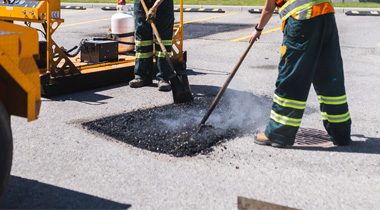 EverLine Makes It Simple To Keep Your Property Performing
Before
After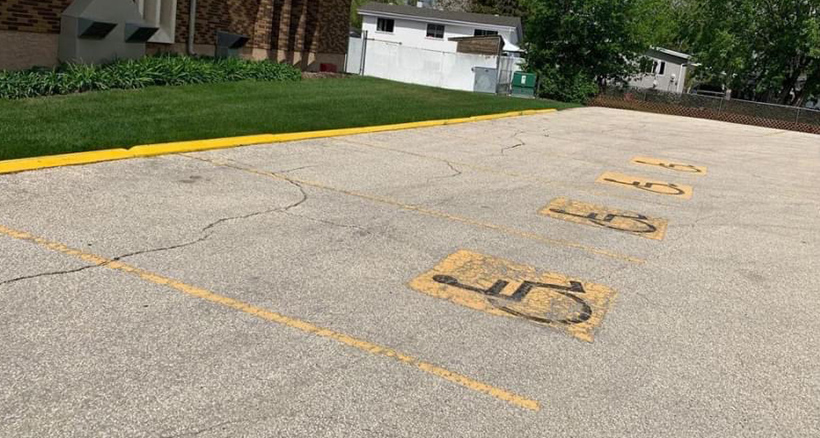 EverLine Coatings can help transform your paved surfaces! Request a free quote and get a your customized digital proposal. All of our proposals come with a personal video walking you through all the details of your scope of work. This means you will know what to expect before your project begins!
More About Your San Antonio EverLine Coatings
What stood out the most for Leo from EverLine Coatings was the way the company cares about their franchisees. Being a maintenance worker for over 13 years Leo understands the importance of taking care of the workers that take care of you. EverLine Coatings benefits clients because they are hiring people who understand the meaning of taking pride in a job well done not just another job done.
Coming out of high school Leo enlisted in the military as a wheeled vehicle mechanic for four years with the United States Army. He did one tour in Iraq from June 2006 to September 2007. Leo then worked as a county maintenance technician and then 13 years for a municipality in Washington State. During those years he did street maintenance, asphalt, catch basins, storm drains, snow plowing, building maintenance, and many other maintenance related tasks as well as supervising seasonal employees. Now his family is in Texas and he has been a plumber going on his second year.
Leo lives for his wife, two children, and handsome most kind golden retriever Blu. He loves the outdoors-hiking, fishing, boating, running, bike riding, and swimming. Running and hiking are probably his two favorite activities if he really had to choose. Leo has lived in Texas for a year and enjoy the people, different food, and especially the big blue sky full of stars in the evenings.
Leo enjoys all of the bike and walking trails in San Antonio. He also enjoys all of the lakes and rivers where he can spend all day. People are authentic & down to earth in San Antonio and it confirms he made the right choice to move here.
EverLine impressed Katie from the beginning. The superior service EverLine provides its clients, stands above the rest. The desire to continually work to grow and improve if needed is a clear example of why EverLine is top-notch. It is important that businesses value their employees -and employees feel valued- EverLine really sets the bar for franchises & companies, the proof is in the pudding with their retention rates of employees from the labor crew to corporate offices.
After being a stay-at-home mom for a few years, Katie finished up her college degree in administrative studies. She then chose to work at a local elementary school in the special education department. She really enjoyed helping students grasp concepts that were a challenge for them-and seeing their faces light up when they "got it"! Katie's heart will always be in special ed, and her goal when she "retires" is to be back in the classroom as a volunteer as much as she can.
Katie and her husband Leo moved to San Antonio a little over a year ago. They have two children, and a very dapper golden retriever named Blu. They try to spend as much time outside as they can. Lake days and family bike rides are some of her favorite things to do. Katie is a self admitted coffeeholic. She even grinds her coffee beans daily. Her favorite movie is the original Anne of Green Gables. Her sweet grandma is 99 years young and they used to watch that often when Katie was growing up. The hardest thing about moving to Texas has been not seeing her every week. Katie is so grateful that she can spend time with her. Her grandmother taught her so much about life, because she has seen so much. She is a wealth of ideas and quick-witted humor. Katie realized long ago that she is her inspiration. She is a strong woman and one day Katie hopes she can be as amazing as her.
Katie's favorite quote is "True happiness comes only by making others happy."
Katie Anaya – General Manger/Co-Owner
Call or fill out the form to get a detailed scope of work, including a personalized video explaining exactly what work will be completed.

We'll make sure your project is coordinated properly with no hassle, so you can focus on other tasks.

We'll complete the work. After your project is done, you'll receive a detailed report with before and after photos.
San Antonio East EverLine Office
Serving the Greater San Antonio East area, including:
San Antonio

New Braunfels

Converse

Schertz
Stone Oak
Universal City
Castle Hills
Bulverde
Cibolo
Canyon Lake
Helotes

Seguin

Floresville

Nixon

Luling