EverLine's Epoxy Floor Coating Services
San Antonio is an ideal place to run a business, whether you're based in the lively Downtown, diverse Eastside, or vibrant Alamo Heights. Visitors of all ages, as well as over 1.4 million residents, love this fun, vibrant city for its great shopping scene, fun outdoor activities, and rich history. However, this does mean that your business premises need to look great and stand out, in order to maintain the high standards of our city. With epoxy floor coating from EverLine Coatings, you can ensure your interior floors look amazing, last a long time, and are safe for your staff and visitors.
Enjoy Safe, Attractive Commercial Flooring With Epoxy Floor Coating
Do you want interior flooring that's safe, appealing, and low maintenance? Epoxy floor coatings are the perfect solution for you. We know that commercial flooring needs to be able to take a lot of foot traffic, so our epoxy floor coating is long-lasting and protects concrete flooring from stains and moisture. It provides a truly attractive finish, and reduces the risk of slips and falls on your premises. Suitable for a range of business types, epoxy coatings are easy to wipe clean, making taking care of your flooring a breeze. Finally, it can be layered over existing floor markings, ensuring your premises are easy to navigate for employees and visitors alike.
EverLine Coatings allows you to choose the perfect flooring and coating for your unique needs. For example, if you have a high-traffic pedestrian walkway or entrance, our slip-resistant coating will help you to avoid accidents and liability. Want to make your retail store look better? Opt for custom-selected color flakes to brighten up any space. When you've chosen your coatings, we'll use our wealth of technical knowledge to build out detailed technical specifications for your project. After your flooring's finished, we'll ensure you're happy with the result and provide you with a full evaluation, complete with before and after photos.
Customized Epoxy
Floor Designs
Get beautiful floors that feature custom-selected color flakes to really make your branding stand out.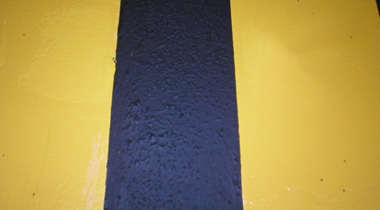 Enhance the Functionality of Your San Antonio Warehouse Floors with Interior Line Painting
Enjoy clearly designated areas that staff and visitors can easily navigate with bright, appealing interior floor markings protected by epoxy.
Convenient and customizable, EverLine's epoxy floor coatings can be applied over the top of floor markings.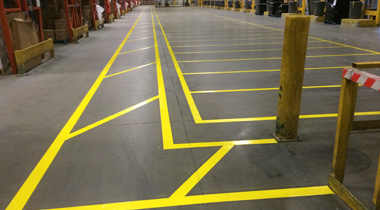 Before
After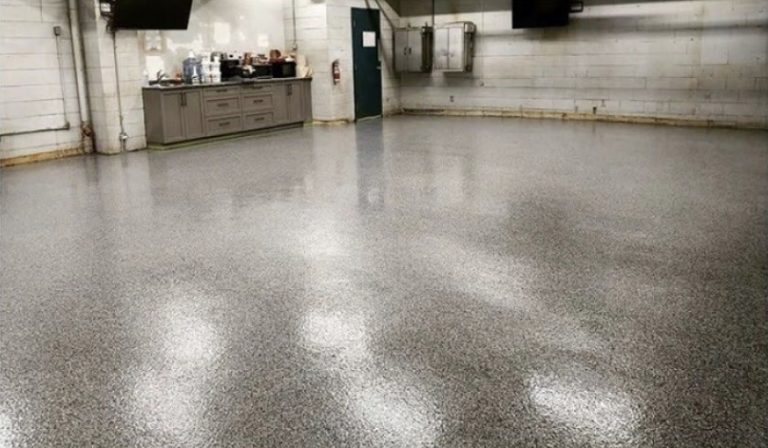 For Professional Epoxy Floor Coatings, Choose an Antonio's EverLine Coatings
There's a lot to consider when you're a business owner in San Antonio, and it's natural for the flooring of your commercial premises to be overlooked. If you choose EverLine Coatings, you can ensure your project will be carried out by a qualified team, freeing you up to concentrate on your business. Get in touch with our San Antonio team to discuss your flooring needs.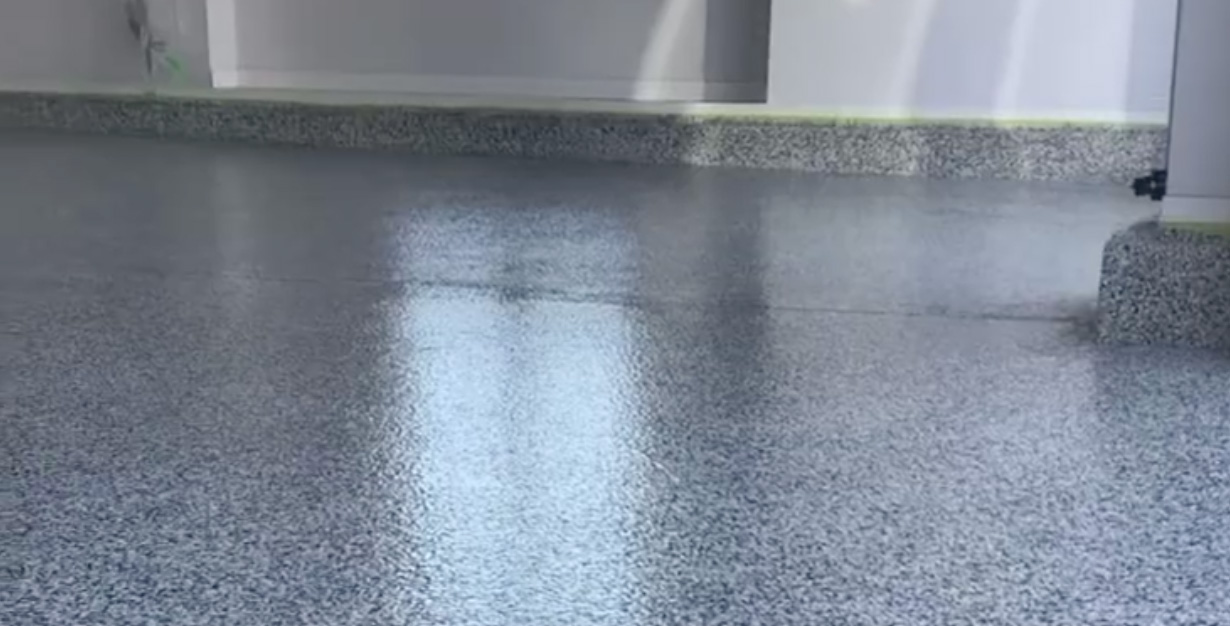 Fill out the form below and one of our San Antonio locations will reach out to you for your free quote.
San Antonio East
Phone: (830) 350-9387
Contacts:
Leo Anaya – Owner
Katie Anaya – General Manager
Serving the Greater San Antonio area, including:
Stone Oak
Universal City
Castle Hills
Bulverde
Cibolo
Canyon Lake
Seguin
Floresville
Nixon
Luling