Your pavement is one of the first things your customers notice when they visit your property. Worn asphalt parking lots riddled with potholes and cracks are unattractive and can repel patrons, causing them to take their business elsewhere.
At San Antonio's EverLine Coatings, we understand that your pavement can make or break a first impression. We also know that your parking lot is a significant asset, so we've designed long-term asphalt repair solutions to help it produce the best ROI possible.
EverLine's Unique Infrared Asphalt Repair Service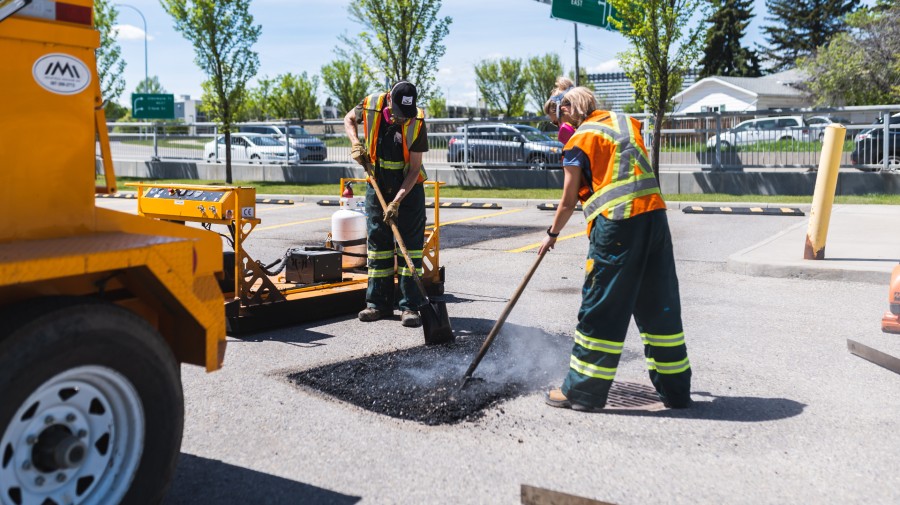 Potholes form when moisture permeates the cracks in asphalt and isn't absorbed into the frozen ground. When it freezes, it expands and weakens the asphalt. The best way to prevent permanent damage is to repair potholes promptly.
When choosing a contractor for your asphalt and pothole repairs, you want to find a company that is both reliable, local to San Antonio, and knowledgeable in the industry. After all, you already have many tasks on your plate on any given day! EverLine Coatings' experienced, dependable crews make sure your project is coordinated properly, so you can focus on other responsibilities.
Our proprietary infrared asphalt repair process fixes potholes and cracks quickly and stops further damage. During this process, we heat the asphalt to about 300-350 degrees to penetrate the surface layer of pavement, melting the asphalt and resulting in the equivalent of fresh asphalt. We then add fresh asphalt to repair the hole and compact it into a watertight, seamless patch.
Benefits of our infrared method of asphalt repair include:
Fast – Our process allows your pavement to be used again in as little as 30 minutes
Cost-effective – Infrared asphalt repair requires less labor and is, therefore, less expensive
Durable – Infrared pothole repair creates a thermal bond for a resilient fix
Green – Our method allows us to recycle most of the existing asphalt
Before
After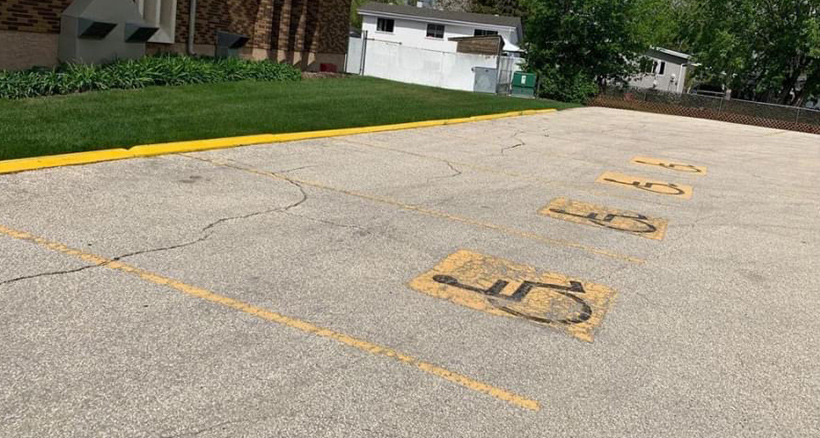 Extend the Life of Your Pavement with EverLine's Asphalt Repair Services
Business-friendly San Antonio has its share of competition. That is why you need an experienced contractor to ensure your property is in tip-top shape.
At EverLine Coatings, we are fully committed to the success of your San Antonio property, which is why we offer our Preventative Pavement Maintenance Program. Our service usually doubles the life of your pavement, so you can save money on maintenance costs and get the maximum ROI. Contact us to request a quote!
Fill out the form below and one of our San Antonio locations will reach out to you for your free quote.
San Antonio East
Phone: (830) 350-9387
Contacts:
Leo Anaya – Owner
Katie Anaya – General Manager
Serving the Greater San Antonio area, including:
Stone Oak
Universal City
Castle Hills
Bulverde
Cibolo
Canyon Lake
Seguin
Floresville
Nixon
Luling