EverLine's Asphalt Crack Filling Services
Your parking lot is one of the first things people see when interacting with your San Antonio business, and you want to make a good impression! An asphalt parking lot can last for years, but that doesn't mean it won't need repairs along the way. You can protect your investment and prevent expensive repairs with asphalt crack-filling from EverLine Coatings.
Benefits of Asphalt Crack Filling
Regular wear and tear on an asphalt parking lot leads to cracks appearing on the surface. While these cracks may start out as minor blemishes, they can quickly lead to more dangerous potholes. Parking lots covered in potholes can be treacherous to vehicles and pedestrians. That's why it's so important to tackle the small cracks before they become bigger problems.
When hiring EverLine Coatings for your asphalt crack filling, you can know that every detail will be handled with expertise. You can keep your focus on your other list of tasks, knowing that your parking lot is in the best of hands.
EverLine's Asphalt Crack Filling Service: It's All In the Details
Before crack filling, the EverLine Coatings team removes any dirt, dust, and debris with air compression. At the same time, a concentrated flame is used to burn away vegetation and make sure the area is totally dry. After cleaning the crack, it should be ready to bond with the crack-filling material. The team completes an edge-to-edge bond to ensure a watertight seal and prevent penetration and further deterioration. No worries about lost revenue as the area will be ready for use within 6-8 hours as the asphalt cools, but there are options for faster completion if warranted.
Crack filling is a valuable service on its own, but adding asphalt sealcoating can prolong your parking lot's life and your investment. Asphalt sealcoating slows pavement deterioration and prevents water seepage, adding years to its life.
EverLine Coatings Makes the Asphalt Crack Filling Process an Easy One, from Start to Finish
Do you ever leave a meeting with more questions than you had at the start? It's not uncommon for contractors to provide a quote with many unanswered questions. EverLine Coatings starts every project off on the right foot with a clear-cut video from our team so that you'll know what to expect from start to finish with your asphalt crack repair project. And don't think that when the work is done, we'll disappear. We will do a full evaluation, including photos, to make sure that you are satisfied.
Asphalt Crack Filling in San Antonio, TX
San Antonio, TX prides itself on being real and true. Steeped in a rich history full of culture and color, you couldn't choose a better place to grow your business. Working with EverLine Coatings can bring your property to the next level, allowing you to keep up with the booming city of San Antonio. Our experienced asphalt crack filling professionals are ready to get the job done. Request a free estimate from us today!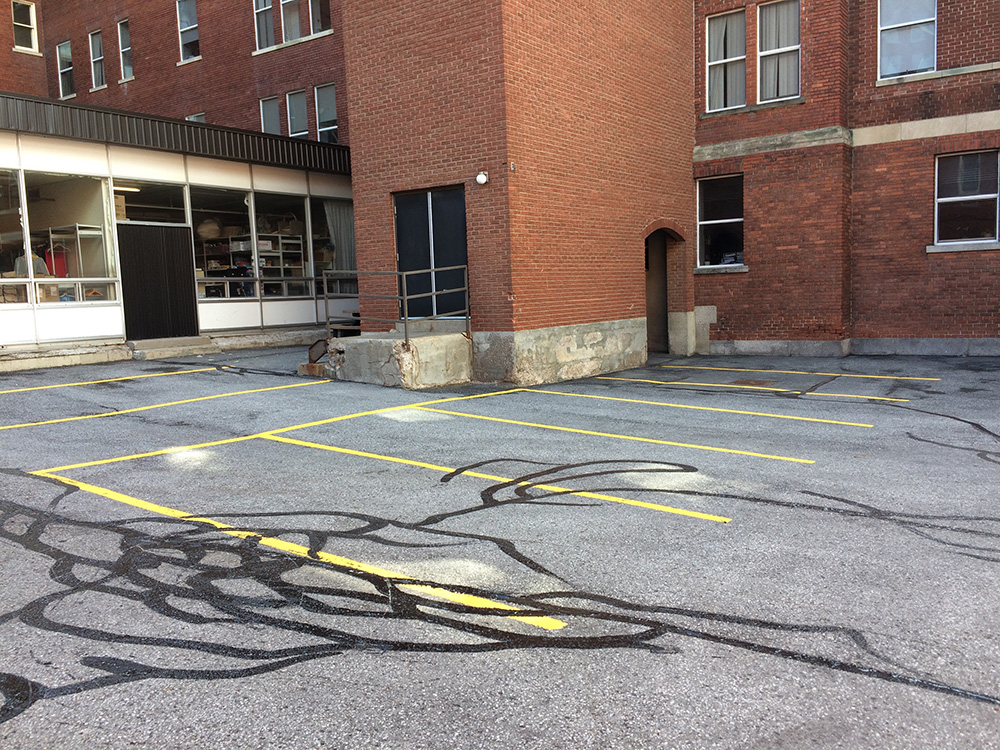 Fill out the form below and one of our San Antonio locations will reach out to you for your free quote.
San Antonio East
Phone: (830) 350-9387
Contacts:
Leo Anaya – Owner
Katie Anaya – General Manager
Serving the Greater San Antonio area, including:
Stone Oak
Universal City
Castle Hills
Bulverde
Cibolo
Canyon Lake
Seguin
Floresville
Nixon
Luling