Our clients save 20-30% over 3 years with our exclusive TBL traffic paint product.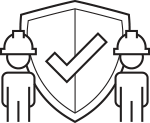 From clear markings to slip-resistant coatings, we help you keep people safe.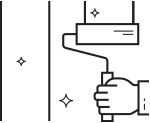 Properties that look great create more value for employees and customers.
EverLine Coatings Removes the Stress From Pavement Maintenance
EverLine Makes It Simple To Keep Your Property Performing
Before
After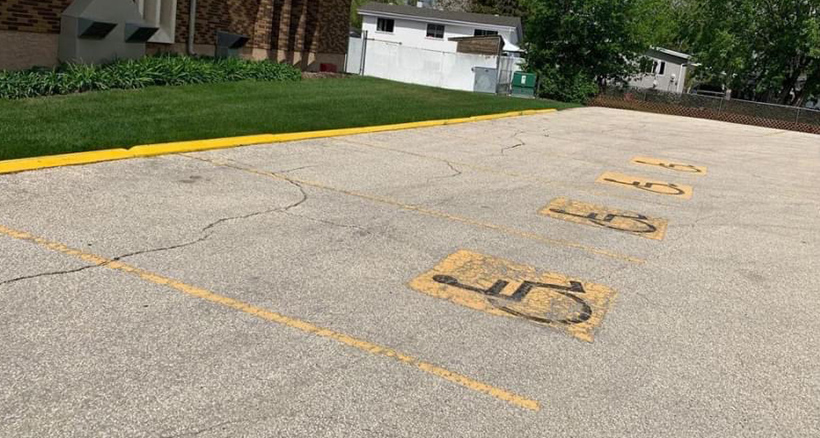 EverLine Coatings can help transform your paved surfaces! Request a free quote and get a your customized digital proposal. All of our proposals come with a personal video walking you through all the details of your scope of work. This means you will know what to expect before your project begins!
More About Your Northeast Houston EverLine Coatings
Peter Fadesere has years of experience working as an Aviation maintenance engineer in the downstream and upstream oil and gas sector. He also has some experience in the Information Technology world as a DevOps engineer.
Peter is married to Dr. Jane Fadesere. They have been blessed with two beautiful children. Peter and his family have been residents of the Houston area for about eight years. He appreciates his community because of its diversity and the old historic towns that have hundreds of specialty shops. There are so many restaurants, art galleries, and newly minted subdivisions with office complexes and shopping centers emerging constantly.
In his free time, he enjoys a variety of hobbies, including riding his road bike, traveling to new places, playing chess, listening to audiobooks, and scuba diving. Peter loves the rush of adventure and exploration that those activities provide. He is always eager to learn more about the world around him. He has a diverse set of interests and a passion for trying new things. Peter is a true Renaissance man who's always on the lookout for his next big adventure.
One of the reasons Peter chose the EverLine franchise was because of the way they leveraged technology to make life easy for Franchisee's. He loves the way EverLine has been resourceful and dedicated to integrating various tools and services to give each client a unique end-to-end value based experience. Peter believes that EverLine is a one-stop-shop for all pavement asset needs.
Call or fill out the form to get a detailed scope of work, including a personalized video explaining exactly what work will be completed.

We'll make sure your project is coordinated properly with no hassle, so you can focus on other tasks.

We'll complete the work. After your project is done, you'll receive a detailed report with before and after photos.
"Very Good Customer Service"
"I recently commissioned the painting of a pedestrian walkway along one of the private streets within our bare land condominium community. The crew contacted me prior to doing the work with some questions, and they shared photos with suggested options. We agreed upon some changes to the original plan. It was a very good customer experience and the final product is great! I will definitely contact EverLine for future line painting work in the community."

Ivan R.
EverLine Was Prompt & Professional
"EverLine was excellent to work with. I had new lines and 4 new handicap spaces painted into the 4 visitor parking lots at our condo. The outside parking lots and walkways look new, and our residents are very happy. We had them clean our very large underground parking lot. This large coordination was an actual feat. EverLine was prompt, professional and did an amazing clean up! I would highly recommend this company to anyone."

Tudor Manager
Northeast Houston EverLine Office
Serving the Greater Northeast Houston area, including:
Houston
The Woodlands
Spring
Conroe
Kingwood
Atascocita
Crosby
Mont Belvieu
Channelview
Baytown