EverLine's Asphalt Pothole Repair Services
In cities with greater than average rainfall and long heat spells like Houston, Fort Bend, Katy, or Cypress, TX, asphalt can really take a beating. This creates a challenge for you as a well-respected property owner with a desire to have your business's exterior look professional. Finding a professional asphalt repair service like EverLine Coatings is key to keeping your property safe and looking fresh year-round.
Asphalt Pothole Repair Services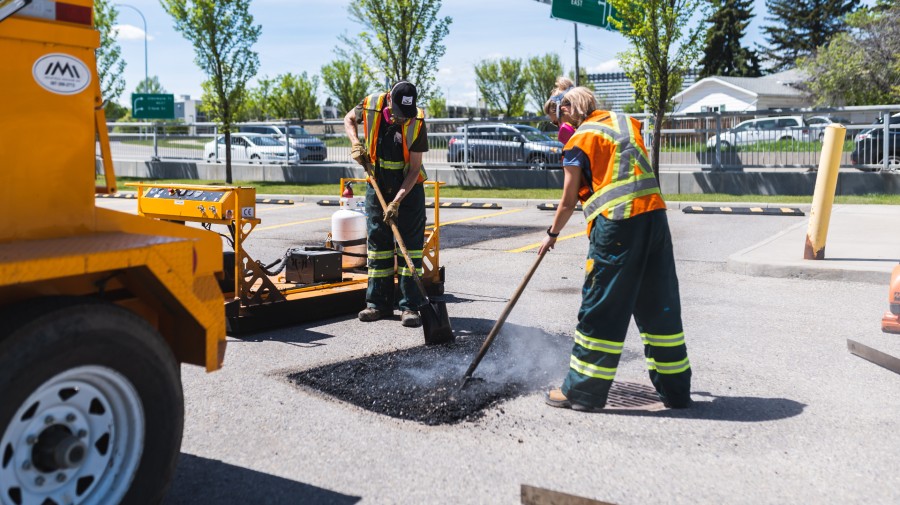 Luckily, EverLine Coatings' asphalt pothole repair services keep your asphalt pavement safe and good-looking using a proprietary infrared asphalt repair system.
Infrared asphalt repair is faster and more cost-effective than conventional asphalt repair methods. During infrared repair, we heat the asphalt around the problem spot, mix in new asphalt, and melt the two surfaces together. The resulting smooth and sealed surface is something that other repairers can't match.
Benefits of EverLine's Infrared Asphalt Repair
Infrared asphalt repair takes less time. Your pavement will be ready to go in only 30 minutes.
Infrared asphalt requires less labor and fewer materials, costing you less money.
Infrared repair's thermal bond between new and old asphalt results in a seamless, watertight seal.
Infrared repair recycles the majority of existing asphalt, creating less waste and benefiting the environment.
Before
After
EverLine Coatings Is a Cut Above Other Houston & Fort Bend/Katy/Cypress Asphalt Pothole Repair Companies:
We Keep It Simple:

Managing properties is no easy task! Your to-do list is always growing. EverLine Coatings will handle your asphalt repair project with professionalism and ease, so you can give your attention to other management details.

We're Asset-Minded:

We know how important your business's bottom line is. You need to know that every dollar brings a suitable return on your investment. EverLine Coatings is with you every step of the way to make sure your asset is cared for today and in the future.

We Are Fully Committed:

Our

Preventative Pavement Maintenance Program

doubles the life of your pavement, so you continue to save money on your property and CAM costs. This brings it all together for your Fort Bend County property, keeping your management details simple and protecting your investment all in one.
Houston, Fort Bend, Katy, and Cypress, Texas all have long, proud histories of thriving businesses in everything from peanuts to petrol. EverLine Coatings is prepared to help those businesses thrive even more by ensuring quality asphalt repair is always available. Contact us for a quote today.
Houston & Fort Bend/Katy/Cypress EverLine Office
Phone: (832) 205-8381
Address:
21215 FM 529 Ste 130
Cypress, TX 77433
Contacts:
President – Nestor Daboin
Serving the Greater Fort Bend/Katy/Cypress Area, Including: