Our clients save 20-30% over 3 years with our exclusive TBL traffic paint product.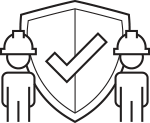 From clear markings to slip-resistant coatings, we help you keep people safe.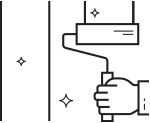 Properties that look great create more value for employees and customers.
EverLine Coatings Removes the Stress From Pavement Maintenance
EverLine Makes It Simple To Keep Your Property Performing
Before
After
EverLine Coatings can help transform your paved surfaces! Request a free quote and get a your customized digital proposal. All of our proposals come with a personal video walking you through all the details of your scope of work. This means you will know what to expect before your project begins!
More About Your Houston & Fort Bend/Katy/Cypress EverLine Coatings
Nestor loves EverLine Coatings' total offering as it is able to provide a complete, integrated solution for all its clients' Line Painting and Pavement Maintenance needs. It benefits their clients knowing that they have a recognized brand, EverLine Coatings, looking after one of the most important components of their facilities' image to the public.
Nestor Graduated from Houston Baptist University, majoring in Marketing and Finance. Worked in the Oil and Gas Sector for 39 years and the last 5 years as an entrepreneur. He successfully built businesses throughout his career, specializing in new business start ups and operational restructuring.
Nestor has lived in Houston for more than 40 years so he considers this his home. He has four beautiful, bright kids and an angel granddaughter, all of them born and living in the Houston Area. His hobbies include spending time with my family, going on vacation, playing outdoor sports and helping his lovely wife with her own Gourmet Business.
Nestor has seen the city of Houston grow in every direction possible, since he arrived here in 1981 and it is the most diverse city you will ever find. It is amazing how a city can grow this much, be so diverse and still keep its identity intact. It is its people that make the difference. This is definitely where he will retire!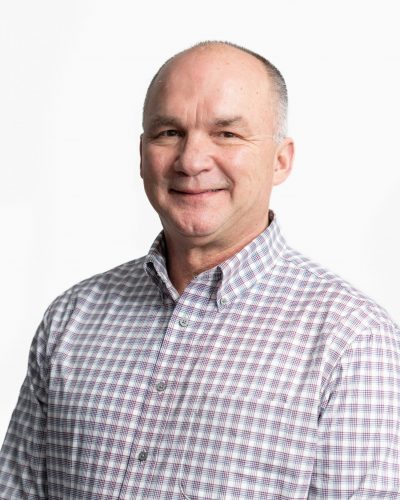 Nestor Daboin – President
Call or fill out the form to get a detailed scope of work, including a personalized video explaining exactly what work will be completed.

We'll make sure your project is coordinated properly with no hassle, so you can focus on other tasks.

We'll complete the work. After your project is done, you'll receive a detailed report with before and after photos.
"Very Good Customer Service"
"I recently commissioned the painting of a pedestrian walkway along one of the private streets within our bare land condominium community. The crew contacted me prior to doing the work with some questions, and they shared photos with suggested options. We agreed upon some changes to the original plan. It was a very good customer experience and the final product is great! I will definitely contact EverLine for future line painting work in the community."

Ivan R.
EverLine Was Prompt & Professional
"EverLine was excellent to work with. I had new lines and 4 new handicap spaces painted into the 4 visitor parking lots at our condo. The outside parking lots and walkways look new, and our residents are very happy. We had them clean our very large underground parking lot. This large coordination was an actual feat. EverLine was prompt, professional and did an amazing clean up! I would highly recommend this company to anyone."

Tudor Manager
Houston & Fort Bend/Katy/Cypress EverLine Office
Phone: (832) 205-8381
Address:
21215 FM 529 Ste 130
Cypress, TX 77433
Contacts:
President – Nestor Daboin
Serving the Greater Fort Bend/Katy/Cypress Area, Including:
Fort Bend

Katy

Cypress

Houston
Fulshear
Sugar Land
Rosenberg
Richmond
Fresno
Manvel
Pearland
Alvin
Friendswood