EverLine Floor Coatings and Warehouse Floor Markings
Houston is truly an exceptional place to run a business. Nestled in the business-friendly state of Texas, the city boasts a population of over 2 million potential customers and a vibrant, competitive local business landscape. If you want to ensure that your interior flooring, including essential elements like floor coatings, warehouse floor markings, or safety markings in your warehouse, meets the high standards of our dynamic city, EverLine Coating's comprehensive range of flooring services is the ideal solution.
Update Your Interior Flooring With Our Flooring Services
Good interior flooring can boost your business reputation, impress guests, and keep everyone safe. We build out detailed specifications for every project and finish with a full evaluation, to ensure you got exactly what you paid for. Our small, experienced crews are committed to providing the best result while working as efficiently as possible, and our projects are coordinated so you don't have to worry about anything.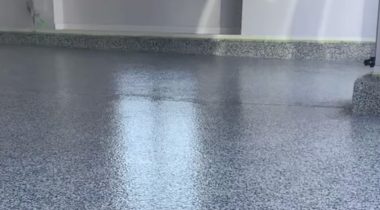 There are many advantages to our incredible epoxy floor coatings. They look shiny and attractive all year round and are easy to wipe clean, saving you time on maintenance. Our long-lasting floor coatings help to prevent slips on your property and are suitable for a range of spaces including warehouses, stores, clinics, and processing or manufacturing plants.
If you want your space to be safer, our slip-resistant floor coatings are for you. Perfect for high-traffic areas like entryways, walkways, and stairs, these coatings protect you from damage to your business reputation and potential legal issues.
We can help you create an warehouse floor markings scheme that perfectly suits your business needs. Use our vibrant interior lines to display restricted or off-limits areas, mark out loading bays, or keep foot traffic moving, keeping everyone safe and improving productivity. We're experienced in creating OSHA-compliant markings and can create temporary layouts if needed.
Enhance Your Space With Specialty Services
Our specialty services help you to add a special touch to any interior space. Choose custom stenciling to improve your branding, or specialty colors for a fun, lustrous look.
Add our designer-style color flakes to your floor coating to make any business space look special. Choose your business colors to enhance your branding, or a fun color to make your space more playful.
Our Floor Coating & Painting Work
Before
After
Enhance Your Warehouse Floors with Floor Coatings and Safety Line Markings
At EverLine, we know how much you've got on your plate as a Houston business owner. With so much on your to-do list, letting EverLine deal with your interior flooring can only be a good idea. If you're interested in upgrading your interior floor, improving your business branding, or simply creating a safer and more user-friendly work environment, get in touch to discuss your needs.
Fill out the form below and one of our Houston locations will reach out to you for your free quote.
Fort Bend / Katy / Cypress
Phone: (832) 205-8381
Contacts:
President – Nestor Daboin
Serving the Greater Houston area, including:
Aldine
Alvin
Atascocita
Baytown
Bellaire
Channelview
Conroe
Crosby
Cypress
Fort Bend
Fresno
Fresno
Friendswood
Fulshear
Hedwig Village
Houston
Jacinto City
Jersey Village
Kingwood
Manvel
Missouri City
Mont Belvieu
Northside
Pasadena
Pearland
Richmond
Rosenberg
South Houston
Spring
Sugar Land
The Woodlands