EverLine Coatings' Asphalt Pothole Repair Services
Houston, TX, is a bustling place. In a city of more than 2 million people, you can expect parking lots to get worn out fast. It's essential to know who to call to get them fixed.
Your asphalt parking lot can last a really long time, but as it ages, it becomes prone to deterioration and damage. EverLine Coatings infrared asphalt pothole repair is the superior solution for fixing this.
EverLine's Unique Asphalt Pothole Repair Process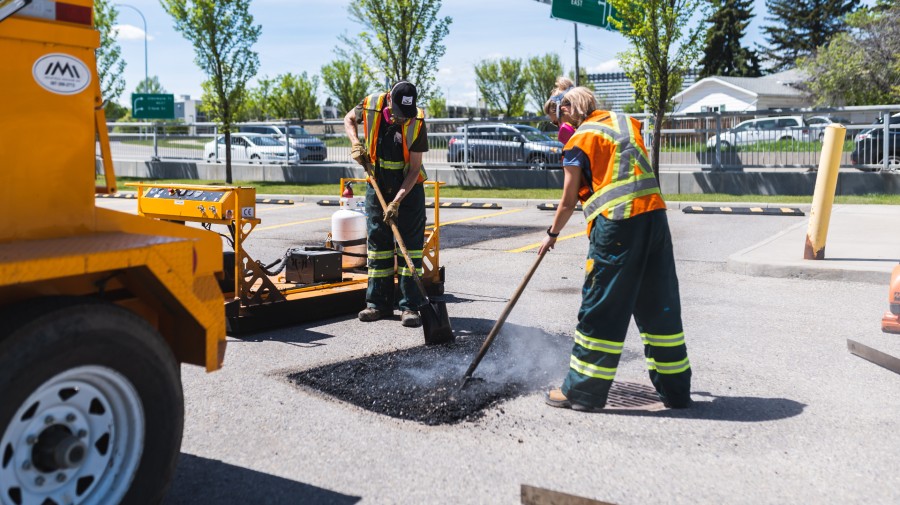 Instead of sawing, filling in cracks, and cutting down uneven areas in your lot, infrared asphalt repair melts the old and new asphalt together to create a smooth surface. We heat the area to 300 to 350 degrees Fahrenheit. The asphalt melts into place creating an attractive, smooth surface that's protected from the elements. You'll be able to use your parking lot as soon as 30 minutes after repairs.
You're already juggling a lot. EverLine Coatings coordinates your asphalt pothole repair properly with no hassle so you can focus on other property management tasks. We understand that your pavement represents a significant asset, so we've designed long-term solutions to help it produce the best possible return on investment.
We are fully committed to the success of your property, which is why we have the Preventative Pavement Maintenance Program. This program typically doubles the life of your pavement, so you continue to save money on your property and common area maintenance costs.
Why Choose Houston's EverLine Coatings for All of Your Asphalt Pothole Repair Needs
As a facility manager in Houston, TX, you know that the appearance of your parking lot matters. You have large amounts of traffic wearing your parking lot down. Keeping it free of potholes and cracks ensures it stays attractive and safe for customers to use. If you need asphalt repair in Houston, contact EverLine Coatings today.
Our Asphalt Pothole Repair Work
Before
After
Fill out the form below and one of our Houston locations will reach out to you for your free quote.
Fort Bend / Katy / Cypress
Phone: (832) 205-8381
Contacts:
President – Nestor Daboin
Serving the Greater Houston area, including:
Aldine
Alvin
Atascocita
Baytown
Bellaire
Channelview
Conroe
Crosby
Cypress
Fort Bend
Fresno
Fresno
Friendswood
Fulshear
Hedwig Village
Houston
Jacinto City
Jersey Village
Kingwood
Manvel
Missouri City
Mont Belvieu
Northside
Pasadena
Pearland
Richmond
Rosenberg
South Houston
Spring
Sugar Land
The Woodlands