Professional, Houston-Based Power Washing Services
Here in West Houston, we're lucky enough to be surrounded by more than 130,000 businesses, a thriving arts scene, and a beautiful city. In such a bustling city, property managers and business owners have a lot on their plates. As a property manager, your to-do list is already long enough without having to worry about the status of your parking lot.
At EverLine Coatings, we keep it simple. We're proud to support business owners and property managers with first-rate power washing services to keep your property looking its very best with no hassle, so you can focus on other tasks.
EverLine Coatings: The Top Choice for Houston Parking Lot Power Washing
If your parking lots are covered with salt, gravel, or dirt, are collecting other debris, or if your building has started to lose its luster, we're here for you. Our professional power washing service is designed to remove years of grime from brick, wood, metal, concrete, and asphalt surfaces.
EverLine Coatings and Services offers professionally-trained power washing crews who are ready to take on any project. Not only do we have the proper nozzles and pressure settings to restore your building, parking lot, and sidewalk to their former glory, but we also understand the techniques and protocols necessary to safely clean your property's surfaces without damaging them. We have years of experience cleaning all kinds of surfaces on a range of property types. Because of this, we've established our reputation as the best power washing service in the Houston area.
How do we get your property looking so clean? We use hot water power washers, which elevates our work and gives us the ability to cut through the dirt that other power washers might leave behind, leaving your space looking fresh, clean, and new again.
Our Pavement Maintenance Work
Before
After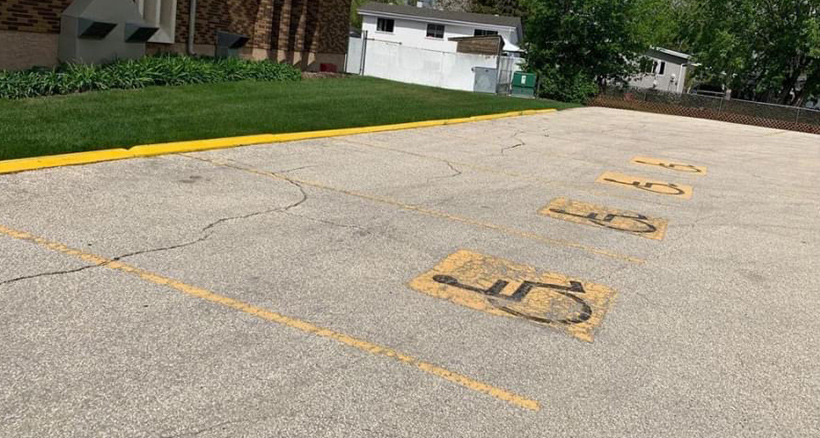 A Pavement Maintenance Partner Houston West Property Owners Can Depend On
The EverLine Coatings Houston West team has a strong commitment to our clients. We are fully committed to the success of your property, which is why we have a Preventative Pavement Maintenance Program. Not only does it include power washing, but features parking lot line striping, asphalt repair, and more! Typically, this program can double the life of your pavement so you continue to save money on your property and CAM costs.
EverLine Coatings is passionate about providing quality power washing as part of our suite of services designed to protect your investment and extend the life of your pavement. To discover how we'll revive your pavement, request a quote today!
Houston West EverLine Office
Phone: (346) 744-3939
Address:
9960 Bammel North Houston Rd.
Houston, TX 77086
Contacts:
President – Jerrett Turner
Serving the Greater West Houston area, including:
Pasadena
Sugar Land
Jersey Village
Missouri City
Aldine
Pearland
Northside
South Houston
Bellaire
Hedwig Village
Jacinto City
Fresno