Durable Parking Lot Line Striping Services
As a commercial property owner or manager in Houston, you have some mammoth responsibilities. Chief among them is keeping your patrons and visitors safe. You also want to ensure your property is attractive so customers will want to return! EverLine Coatings
is an industry leader in parking lot striping, providing high-end, long-lasting solutions.
Preserving your investment
Clear line markings for your parking lot or facility has multiple benefits including:
Premium line striping products and precision craftsmanship for Houston businesses
Inferior paint jobs fade quickly and can create a safety hazard for property visitors. EverLine Coatings Houston's precision parking lot striping is longer-lasting and creates a more functional space. Our services include:
New parking lot striping – EverLine Coatings can help you design a safe, smooth traffic flow for vehicles and pedestrians.
Re-striping existing lots – Our skilled crew will revitalize your parking area with clear, bright marks.
Specialty Markings – EverLine Coatings' experts create customized markings to meet your property's unique needs, including for branding and playgrounds.
We use only premium, resilient, industry-leading parking lot striping products including:
TBL Durables – Lasts 2-4 times longer than standard traffic paints, providing you with maximum return on your investment.
Sherwin Williams Traffic Paints – A traditional, reliable, and economical choice for pavement line painting.


Before
After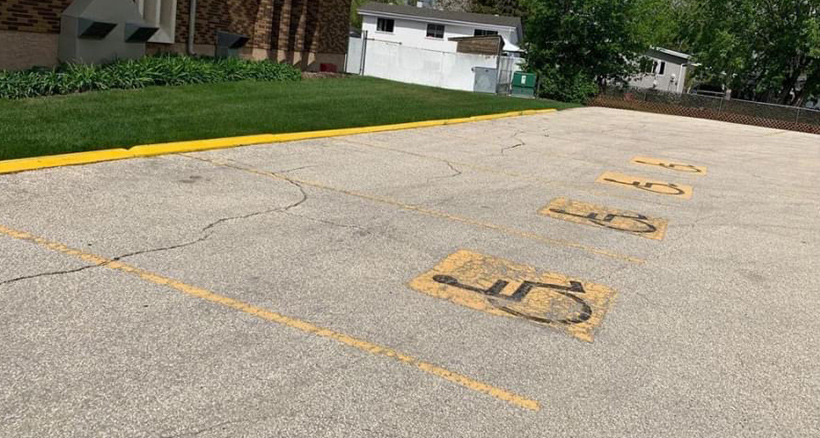 Houston's one-stop-shop for parking lot line striping and other pavement services
EverLine Coatings is committed to providing our clients with the best services possible for maximum return on their investment. Our one-stop-shop for Houston parking lot line striping and pavement repair and maintenance means you don't have to juggle multiple services.
We pride ourselves on our communicative approach and the relationships we build with our clients. You'll never have the headache of working with a difficult contractor again. Request a free estimate today!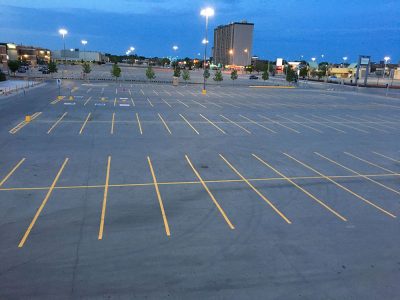 Houston West EverLine Office
Phone: (346) 744-3939
Address:
9960 Bammel North Houston Rd.
Houston, TX 77086
Contacts:
President – Jerrett Turner
Serving the Greater West Houston area, including:
Pasadena
Sugar Land
Jersey Village
Missouri City
Aldine
Pearland
Northside
South Houston
Bellaire
Hedwig Village
Jacinto City
Fresno