Durable Asphalt Pothole Repairs
There are a few things that cause a Houston commercial property's exterior to look especially shabby. At the top of the list is a decrepit parking lot full of potholes, cracks, and dips. In addition to being unattractive, any of these problems can cause tripping hazards for your customers or damage their vehicles.
As a busy property owner or manager, you want to keep your asphalt parking lot looking its best. But the last thing you want to do is hire an asphalt repair service that makes your life more difficult. You need a pavement maintenance company that you trust to take the burden of parking lot maintenance off your hands. EverLine Coatings is committed to providing Houston area commercial properties with superior results when it comes to asphalt and pothole repair services.
Long-lasting, Seamless Asphalt Pothole Repair
EverLine Coatings uses a proprietary infrared asphalt repair process to penetrate the surface and allow asphalt to melt and mold. This process saves our Houston area clients money, especially when combined with our industry-leading asphalt and parking lot maintenance program.
Advantages of our infrared asphalt repair process includes:
Our Asphalt Pothole Repair Work
Before
After
Phenomenal Asphalt Pothole Repair Results for Your Houston Business
Since its inception in 2012, EverLine Coatings has focused on becoming the first choice for discerning clients who want a professional, courteous, organized, and efficient property maintenance contractor.
We are fully committed to the success of your property, including improving its performance and maximizing its return on investment. Ready to get started? Contact us to request a free estimate!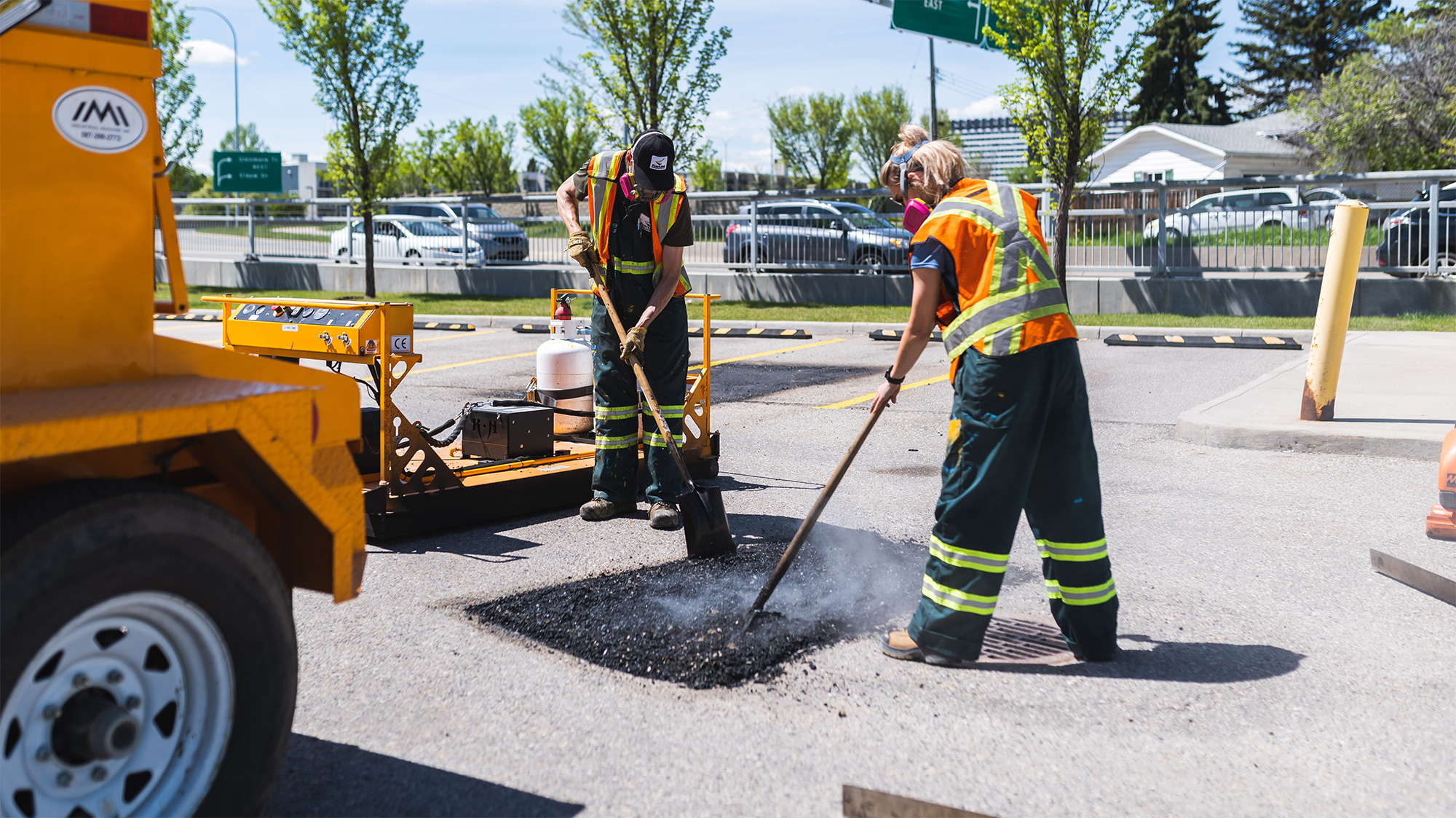 Houston West EverLine Office
Phone: (346) 744-3939
Address:
9960 Bammel North Houston Rd.
Houston, TX 77086
Contacts:
President – Jerrett Turner
Serving the Greater West Houston area, including:
Pasadena
Sugar Land
Jersey Village
Missouri City
Aldine
Pearland
Northside
South Houston
Bellaire
Hedwig Village
Jacinto City
Fresno