Our clients save 20-30% over 3 years with our exclusive TBL traffic paint product.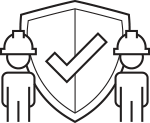 From clear markings to slip-resistant coatings, we help you keep people safe.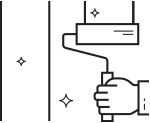 Properties that look great create more value for employees and customers.
EverLine Coatings Removes the Stress From Property Maintenance
Parking lots, special parking spaces, and even outdoor sports courts never looked so good! We offer custom stencils and products that last 3-4x longer than regular traffic paint.
It's time to rethink pavement maintenance. With asphalt repair, sealcoating, crack filling, and more, our Preventive Maintenance Program extends the life of your pavement.
Comprehensive Pavement Maintenance Solutions
Asphalt Repair
Asphalt Sealcoating
Asphalt Crack Filling & Sealing
Parking Block & Speed Bump Installation
Parking Sign & Bollard Cover Installation
Parking Lot Sweeping
Power Washing
EverLine Makes It Simple To Keep Your Property Performing
Before
After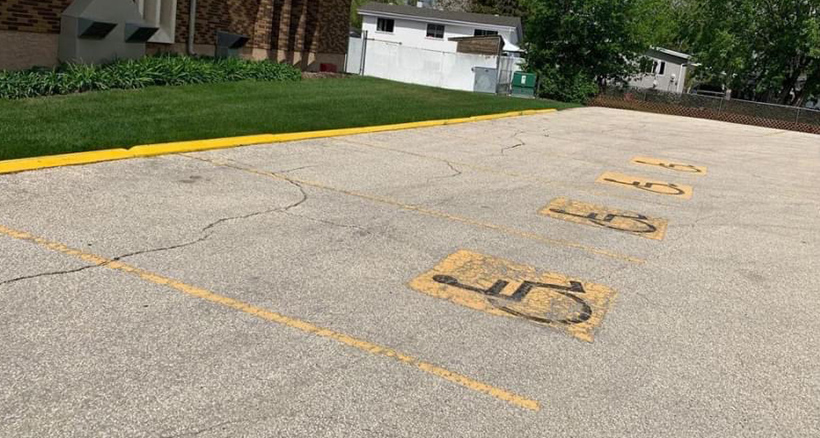 EverLine Coatings can help transform your paved surfaces! Request a free quote and get a your customized digital proposal. All of our proposals come with a personal video walking you through all the details of your scope of work. This means you will know what to expect before your project begins!
More About Your North Dallas EverLine Coatings
Ron loves EverLine's commitment to professionalism and customer service. They are also "DRIVEN" by a sense of controlled urgency which accelerates and foments his desire to provide quality and timely services.
Ron has always had an entrepreneurial spirit and is excited to be a part of the EverLine Coatings and Services family. Having worked for over 30 years in both the B2B and B2C environments, he has a deep understanding of the need to communicate and commit to those he serves. Ron believes conducting business with someone is like having an important relationship and needs to be managed as such.
Ron has been blessed with a beautiful wife and three wonderful children. They are the center of his universe, and he does all that he does – striving for excellence – for them.
Ron put roots down in Frisco over 20+ years ago and has loved every minute of his time here. He enjoys serving others, spending time working in the yard, building and working with wood, serving at church and in the community. He enjoys drawing – mostly cartoons, and even designed a character that appeared on local television and syndication many, many moons ago.
Ron believes Frisco is a wonderful city filled with wonderful people. The diverse city provides a plethora of dining, shopping and entertainment options. If you like sports and want your child to participate in sports, Frisco is the place to be! The education infrastructure is also above par and has been designed to facilitate and encourage parental and community involvement in the education of their children. It's a great place to live.
Call or fill out the form to get a detailed scope of work, including a personalized video explaining exactly what work will be completed.

We'll make sure your project is coordinated properly with no hassle, so you can focus on other tasks.

We'll complete the work. After your project is done, you'll receive a detailed report with before and after photos.
"Very Good Customer Service"
"I recently commissioned the painting of a pedestrian walkway along one of the private streets within our bare land condominium community. The crew contacted me prior to doing the work with some questions, and they shared photos with suggested options. We agreed upon some changes to the original plan. It was a very good customer experience and the final product is great! I will definitely contact EverLine for future line painting work in the community."

Ivan R.
EverLine Was Prompt & Professional
"EverLine was excellent to work with. I had new lines and 4 new handicap spaces painted into the 4 visitor parking lots at our condo. The outside parking lots and walkways look new, and our residents are very happy. We had them clean our very large underground parking lot. This large coordination was an actual feat. EverLine was prompt, professional and did an amazing clean up! I would highly recommend this company to anyone."

Tudor Manager
North Dallas EverLine Office
Serving the Greater North Dallas Area, Including:
McKinney

Farmersville

Melissa

Anna

Frisco

Plano
Lewisville

Prosper

Celina

Van Alstyne

Allen

Addison