EverLine's Line Striping for Commercial Parking Lots
For businesses in North Tarrant & Denton County, TX, parking lot line striping is an essential service. If parking places are not prominently marked, drivers could have trouble parking safely. They might park across two or more spaces, which would reduce the lot's capacity and increase the chance of a collision. Since you could be held liable for any accidents that happen as a result of poorly visible line markings, it's important to keep up with re-striping.
Local businesses depend on the trustworthy line striping services provided by EverLine Coatings in North Tarrant & Denton County, TX. Our crew is highly knowledgeable about the technical specifications of traffic paints and coatings.
Line Striping Services from EverLine Coatings
EverLine Coatings offers the following parking lot line striping services to North Tarrant & Denton County property owners:
EverLine offers a line striping service for brand-new parking lots. We can clearly delineate parking spaces, pedestrian areas, curbs, and loading zones. Let us design a fully functional parking lot for your business on your empty lot.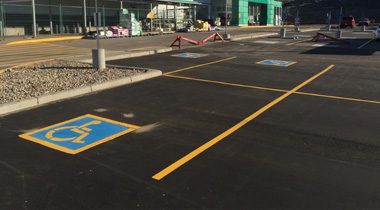 Re-Striping Existing Lots
Are your parking lot's lines and other markings fading and becoming hard to see? EverLine Coatings can re-stripe the lines to make them brighter and more noticeable. We provide a report with before and after photos to show the impact of our service.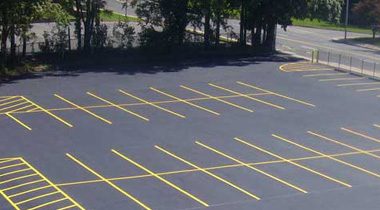 Do you wish to add personalized marks to your parking lot to increase the ease of use? We offer a variety of practical line markings, such as cycle lanes, safety markings, and crosswalks. We can also create logos or symbols that businesses can use to add branding to a parking lot.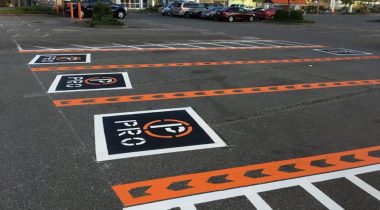 Why Use EverLine Coatings For Line Striping?
Rarely do contractors have in-depth technical knowledge of traffic paints and coatings. Our team stands apart from rivals thanks to our in-depth expertise.
We hold an exclusive license for the private application of TBL Durables traffic paint in North America.
The line painting supplies from TBL Durables are long-lasting. In fact, they last three to four times longer than regular road paint. According to client feedback, using TBL Durables for your line painting job can result in maintenance savings of up to 20–30% over the course of three years.


Before
After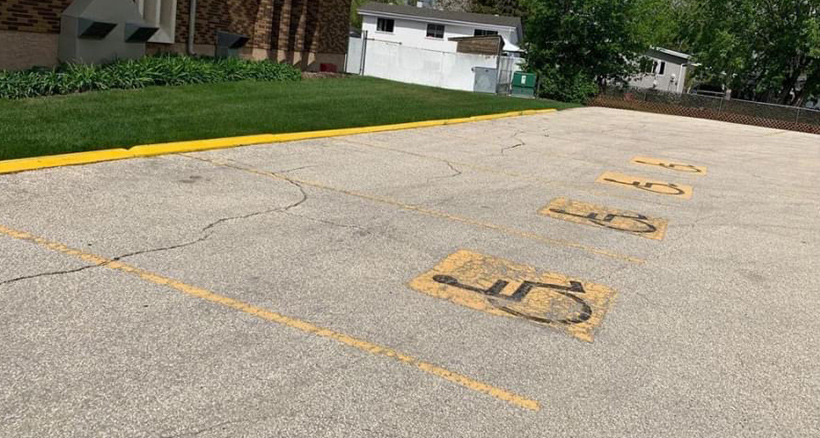 EverLine Coatings Provides Parking Lot Line Striping in North Tarrant & Denton County
Denton describes itself as the city "where hip intersects with historic." We believe that North Tarrant & Denton County businesses want to stay on the positive side of that intersection, with parking lots that look slick and smart, rather than old and crumbling. If you want to keep your parking lot in great condition, occasional re-striping is essential.
Parking lot line striping is available from EverLine Coatings in North Tarrant & Denton County. Contact us right away for a free estimate!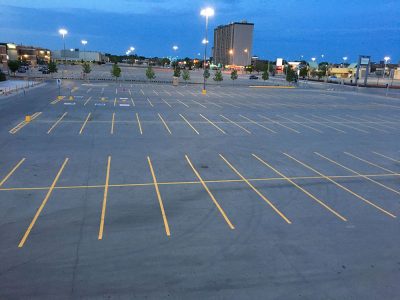 North Tarrant & Denton County EverLine Office
Serving the Greater North Tarrant & Denton County area, including:
Denton
Corinth
Lewisville
Roanoke
Keller
Grapevine
Azle
North Richland Hills