EverLine Coatings' Asphalt Sealcoating Services
The managers of commercial properties in the North Tarrant and Denton County areas of Texas know how important it is to keep the buildings' facades clean, well-lit, and secure at all times. A parking lot with cracked and crumbling asphalt is an eyesore that drives consumers away and might reduce the property's value.
Pavement maintenance is a hassle that may waste a lot of time and effort, so choose a reputable company to handle it for you. As a business owner, you have enough on your mind without adding more responsibilities. EverLine Coatings' asphalt sealcoating services help property managers just like you save time and money while vastly improving their facilities.
Protecting Your Parking Lot With Asphalt Sealcoating
To prevent water seepage, which can lead to potholes and cracks, EverLine Coatings uses a spray-on asphalt-based waterproof material in their asphalt sealcoating process. A few advantages of sealcoating are:
Slowed deterioration of pavement
Increased grip and comfort while riding
A "like-new" look on surfaces
Eventual cost savings for your company
Protect your newly repaired asphalt
Many North Tarrant & Denton County contractors don't understand the technical aspects of traffic paints and coatings. But as leaders in our industry, our team has built out specs for projects. In comparison to the competition, EverLine Coatings uses a more effective method of asphalt sealcoating. Here's why:
Nothing we make ever gets trimmed down.
Before we get started, we sealcoat any holes and clean the area thoroughly.
We use two coats of sealant, which improves the quality and longevity.
Items can withstand extreme temperatures
Our Asphalt Maintenance Work
Before
After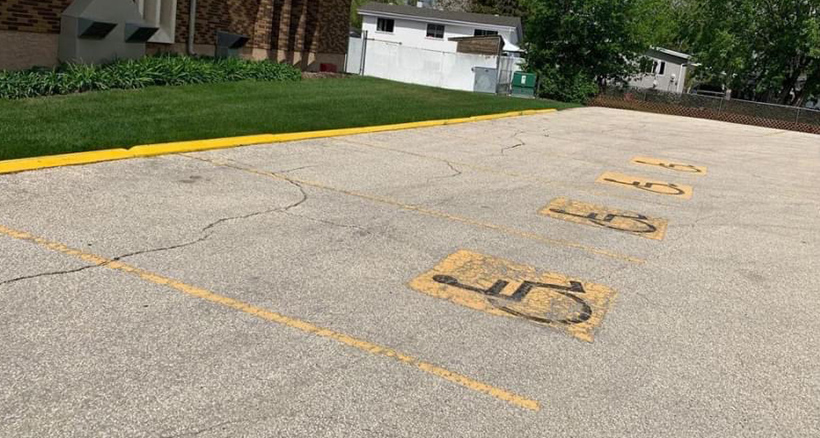 Premier Asphalt Sealcoating in North Tarrant and Denton County, TX
EverLine Coatings can sealcoat your asphalt while you attend to other priorities of your business. We are fully committed to the success of your property, which is why we have a Preventative Pavement Maintenance Program. This program typically doubles the life of your pavement, so you continue to save money on your property and CAM costs.
Visit Denton County for a fun day trip with the kids to enjoy the city's lakes and trails, museums, history tours, and Instagram-worthy murals. Have you considered the benefits of having us sealcoat your property's asphalt in North Tarrant and Denton County? Are you looking for a quote? Contact us today!
North Tarrant & Denton County EverLine Office
Serving the Greater North Tarrant & Denton County area, including:
Denton
Corinth
Lewisville
Roanoke
Keller
Grapevine
Azle
North Richland Hills