EverLine Coatings' Asphalt Pothole Repair Services
Property managers in North Tarrant and Denton County, Texas, understand the need to keep their commercial properties' exteriors spotless, well-lit, and secure at all times. Cracked and disintegrating asphalt in a parking lot is an eyesore that can drive customers away and even lower a building's resale price.
Keeping up with pavement maintenance may be a pain and waste a lot of time and energy if you don't hire a reliable business to do it for you. As a business owner, you probably don't need any more things to worry about. Tens of thousands of property managers have used EverLine Coatings' asphalt pothole repair services, which have greatly improved their facilities while saving them time and money.
EverLine's Infrared Asphalt Pothole Repair Process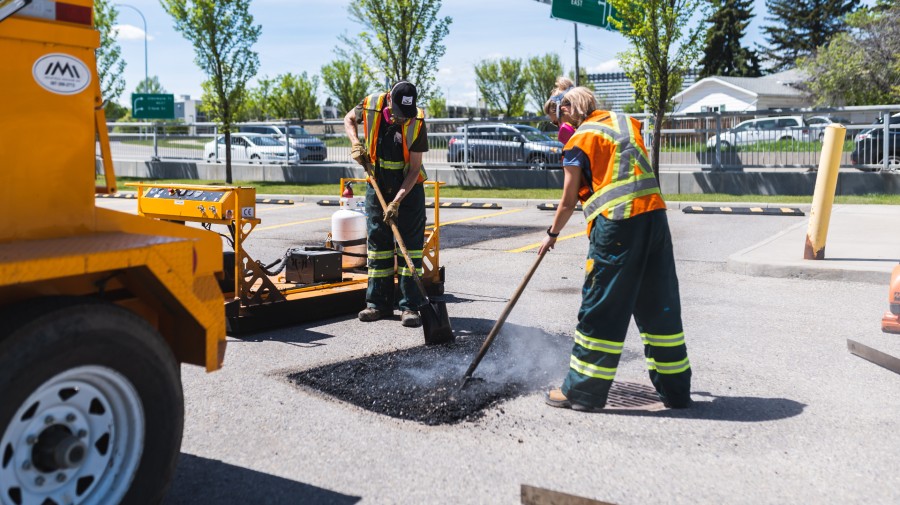 At EverLine Coatings, we use a proprietary infrared asphalt repair process, heating the asphalt to about 300-350 degrees to penetrate the surface layer of pavement and mix the old pavement with the new. The advantages of this method include:
Quick turnaround – Parking lot can be used as soon as 30 minutes after job completion
Quality – Repairs form a seamless watertight patch, preventing future joint failure
Less waste – Leaves little or no waste material
Less labor – Repairs take less than 20 minutes and only require three crew members
Less money – Less manpower, materials, and machinery make infrared asphalt repair extremely cost-effective
Protect Your Newly Repaired Asphalt With EverLine's Asphalt Sealcoating Service
Extend the life of your asphalt pavement and your asphalt repairs with a protective sealcoat from EverLine Coatings.
Premier Asphalt Pothole Repair in North Tarrant and Denton County, TX
EverLine Coatings can handle your asphalt and pothole repair while you attend to other business. This is due to our company's dedication to experimenting, our established quality control procedures, and our open lines of communication. We want to guarantee that you see the biggest return on your investment by keeping your property safe, compliant, and looking its best with our long-term repair solutions.
Denton, Texas boasts far out vibes with a down home feel. In an area where weekenders become residents, North Tarrant and Denton County is the perfect area to start and grow your unique business. From cattle to aerospace to defense contractors, whatever the business, the community has a place for you. And to keep your business running great, count on EverLine Coatings for your asphalt pothole repair needs. Are you looking for a quote? Contact us today.
Our Asphalt Pothole Repair Work
Before
After
North Tarrant & Denton County EverLine Office
Serving the Greater North Tarrant & Denton County area, including: