EverLine Austin's Sign & Bollard Cover Services
As a property manager in the beautiful city of Austin, TX, you're already juggling a lot. You are probably also keen to keep your property's exterior looking pristine. One of the most effective methods of doing so is hiring a contractor to put up appropriate signage and bollard covers around the perimeter of the property. No matter what kind of sign or bollard cover your business requires or where you need it installed, the experts at EverLine Coatings Austin can help.
Having well-lit, legible signs in your commercial property's parking lot and around the exterior aids in traffic flow, prevents accidents, and enforces rules. Crosswalks and ADA compliant parking spaces are also clearly marked with directional signage.
Professional Bollards Covers Installation
If you have bollard covers installed, you won't have to scrape and repaint the bollards in your parking lot as often as you otherwise would without them. They can also give your company a professional and noticeable appearance. The following are some additional benefits:
Improves the visual appeal of your pipe bollards
Lowers the price of maintenance
Adds consistency to your branding efforts
Prevents damage to posts and vehicle doors caused by excessive metal-on-metal contact
Parking Lots That Are Both Secure and Stunning
When it comes to the safety and appearance of your parking areas, EverLine Coatings Austin knows the importance of having visible signage and bright bollard covers. In addition, our professionals offer unrivaled service and dedication in the field of pavement maintenance in Austin, TX and the surrounding areas.
Your Satisfaction Is Guaranteed
The satisfaction of our customers is our top priority at EverLine Coatings. As a busy property owner, you don't have the time to observe every maintenance project from start to finish. That's why we offer a complete evaluation after our projects are complete, including before and after photos so you can see what a difference our installation made.
Our Pavement Maintenance Work
Before
After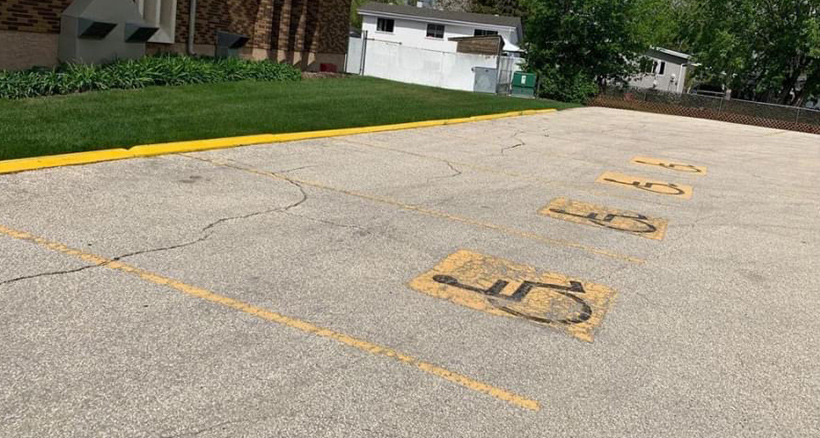 Expert Sign and Bollard Cover Installation for Austin Businesses
EverLine Coatings is a local Austin pavement maintenance company you can trust to install your signs and bollard covers to the highest standards, so you can relax knowing they're taking care of business. That's because we base our business on three principles that set us apart from the competition: relentless experimentation, standardized quality control, and open lines of communication. EverLine Coatings will make sure your sign or bollard cover installation project is coordinated properly with no hassle, so you can focus on other tasks.
Interested in finding out how our sign and bollard cover installation in Austin, TX can benefit your business? Need a price? Get in touch with us!
Serving the Greater Austin area, including: