Bright, Enduring Line Striping for Commercial Parking Lots
Worn or faded traffic markings and parking lines aren't just frustrating for guests and employees who come to your facility, they can also present clear safety concerns—and may even cause issues of liability.
The problem? Thanks to the Austin sun beating down on hot pavement, weather events, and daily wear, parking lot lines and other traffic markings fade away quickly, requiring constant maintenance. EverLine Coatings in Austin is committed to providing line striping services and products that are made to last.
As a property manager or owner of a facility here in bustling Austin, you have enough on your plate as it is. Don't waste time choosing inferior paint products that wear away quickly or tracking down unreliable contractors who are hard to pin down. Gain peace of mind by choosing high-quality, precision line striping work completed by a team of professionals like EverLine Coatings who have a vested interest in the local community of Austin.
A Range of Line Striping Services to Meet Your Austin Property's Unique Needs
At EverLine Coatings, our parking lot line painting services are designed to be your all-in-one solution for long-lasting, visually appealing pavement markings. We approach each painting project with meticulous attention to detail and careful execution to restore the safety and appearance of your parking lot. Our services include:
Line Striping for New Lots: The layout of your new lot matters. We'll help you develop a thoughtful layout for safe, smooth traffic flow, clearly marked parking spaces, and easy navigation for drivers and pedestrians alike.
Parking Lot Re-striping: Give your worn and weathered pavement a vibrant upgrade with clear, easy-to-see traffic marks that maintain one of your property's biggest assets: Your parking lot.
Specialty Markings: Parking lot markings are more than just lines. We'll plan and execute navigation aids including crosswalks, arrows, and bicycle lanes, as well as safety markings, handicap accessibility markings, and more.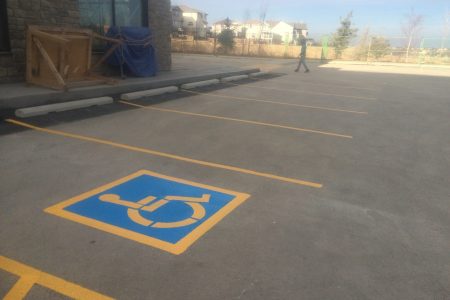 Before
After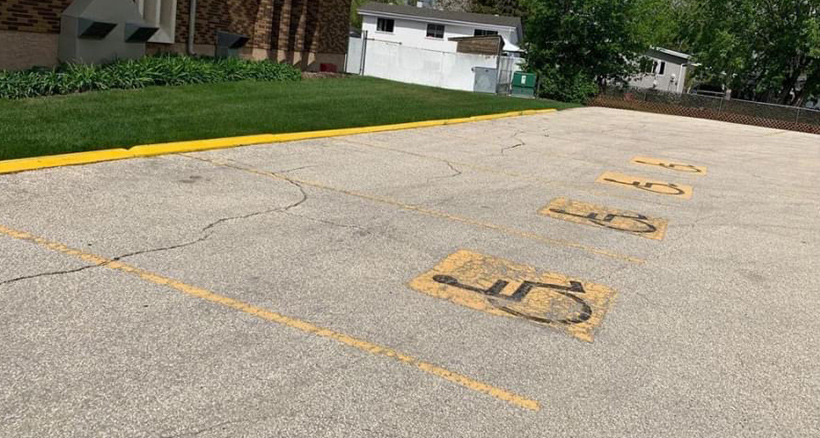 Austin's Preferred Line Striping Company
Austin is one of the sunniest cities in the country, with around 300 sunny days each year. Keep up with the sun and prevent faded lot lines and pavement markings from leaving the wrong impression.
EverLine Coatings' line painting services are fast, reliable, and efficient to take the hassle out of parking lot maintenance and save you time and money. To learn more, request a quote today!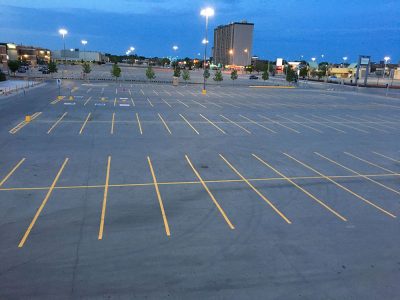 Serving the Greater Austin area, including: