EverLine's Durable Asphalt Crack Filling
Austin's climate is one of the many reasons it is ranked as one of the best cities to live in the South, but it's hot (very hot!) summers can cause problems for asphalt parking lots. Excessive heat can cause oxidation and cracking. As a property owner or facility director, the last thing you want is for your parking lot to look neglected or to have potholes. Not only is that unattractive, but it can also be unsafe for your patrons. Unfortunately, if left untreated, small cracks lead to bigger cracks – and bigger expenses – so it is vital to maintain your parking lots.
At Austin's EverLine Coatings, we understand that your pavement represents a significant asset, so we've designed long-term solutions to help it produce the best ROI possible. Using the asphalt and crack filling services of EverLine Coatings is a cost-effective way of adding to the longevity of your parking lot.
Give Your Pavement a Refresh with Asphalt Sealing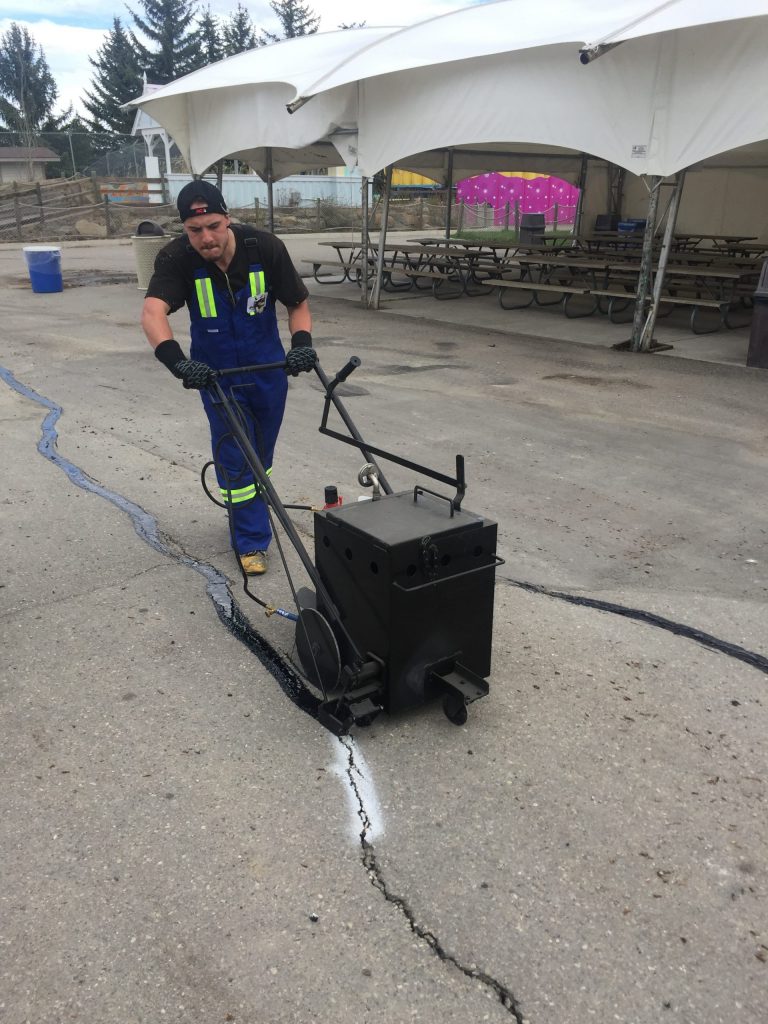 Asphalt sealing is a process where the surface of the pavement is coated with a waterproofing material. This seals any small cracks in the asphalt and prevents water from being able to seep into the subgrade base, thus preventing potholes from forming.
Sealing creates a thermal durable bond that is flexible, so it is effective for cracks that tend to expand and contract seasonally. Asphalt sealing also gives your entire parking lot a brand new black-top appearance.
Protect Your Parking Lot with Asphalt Crack Filling
Large cracks with moderate to no edge deterioration can be filled with a mixture of liquid asphalt, asphalt emulsions, and mostly recycled asphalt. This is a service that may need to be done annually but will save money in the long run.
Crack filling will protect the integrity of your asphalt parking lot so you can avoid a more costly repair.
Why Use EverLine Coatings?
At EverLine Coatings, we have developed a solid reputation in the Austin community for industry-leading asphalt repair that will keep your parking lots and other paved areas in great condition all year round!
As a property manager, you're already juggling a lot. We make sure your project is coordinated properly with no hassle, so you can focus on other tasks.
We are fully committed to the success of your property, which is why we have a Preventative Pavement Maintenance Program. This program typically doubles the life of your pavement, so you continue to save money on your property and CAM costs.
Our technicians are highly trained and we have a well-deserved reputation for expertise and strong customer service. You shouldn't have to wonder when (or if) a company will ever get back to you. EverLine's CORE Quality System® not only delivers superior results but also ensures that you stay in the know throughout the asphalt sealing and crack filling process.
The Premier Asphalt Sealing and Crack Filling Service in Austin
Austin is known for its music scene, its education and work opportunities, and its affordable cost of living. It is also one of the greenest cities in America; sustainability is one of our core values.
At EverLine Coatings and Services Austin, we proudly use an environmentally conscious product that is mostly made of recycled asphalt. You can trust our reliable pavement maintenance services to extend the life of your asphalt parking lot. Request a quote today!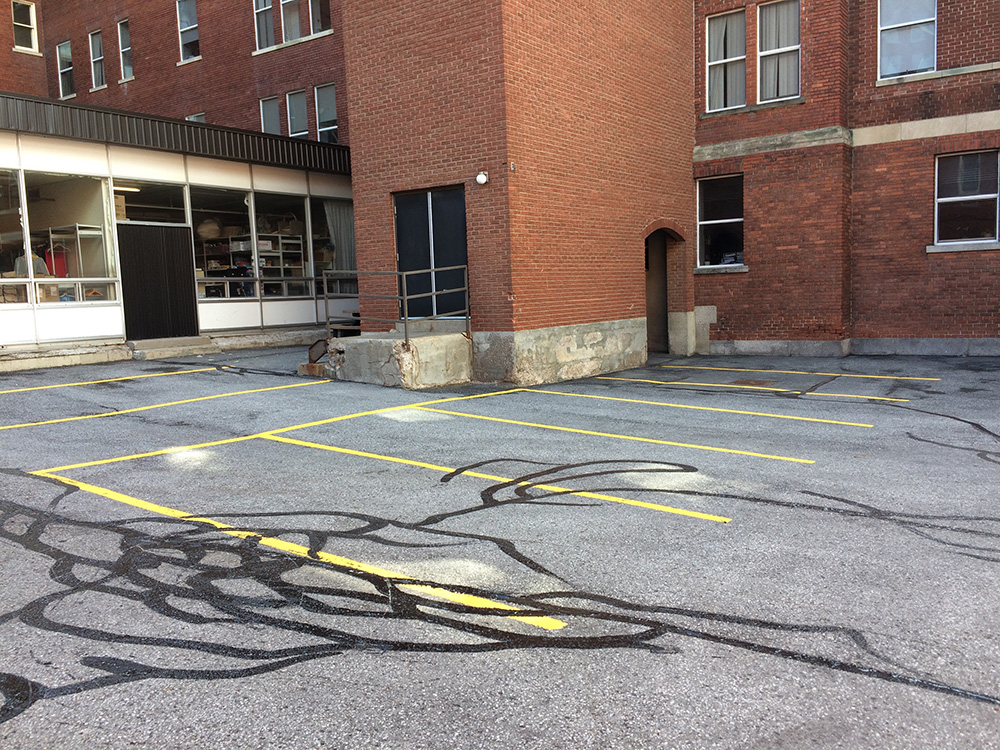 Serving the Greater Austin area, including: