Exceptional Pavement Maintenance Services from EverLine Coatings
EverLine Coatings in Austin, Texas is proud to offer reliable pavement maintenance services to keep your property safe, fade-resistant, and aesthetically pleasing. We're invested in the success of the properties, hospitals, malls, businesses, and other facilities throughout our community, and our services are designed to help them thrive.
As a property manager in Austin, you know that the appearance of your parking lot matters. You want to make a great first impression. But the hot Texas sun and daily wear and tear can take a toll on your pavement, leaving nothing behind but cracks. It's not only unappealing; after time it can also become a safety hazard. EverLine Coatings can manage parking lot maintenance services to keep your property in top shape.
Our Pavement Maintenance Services
How EverLine Coatings Can Help Maintain Your Pavement
Parking lots deteriorate quickly without the proper care and maintenance. It's not just the high-caliber products we use or the extensive list of services we offer that set us apart; it's also our meticulous attention to detail and commitment to exceptional work.
At EverLine Coatings, we understand that your pavement is an asset—one that often comes with a considerable price tag. Our pavement maintenance services are designed to provide long-term solutions that maximize your investment to keep your lot in peak condition.
Our Austin neighbors who work with us have enjoyed a host of benefits, including:
A team of knowledgeable experts
Cost savings, thanks to quality, durable products
Environmentally-friendly solutions
Improved visual appeal
A safer, clearly-marked parking lot
Our Pavement Maintenance Work
Before
After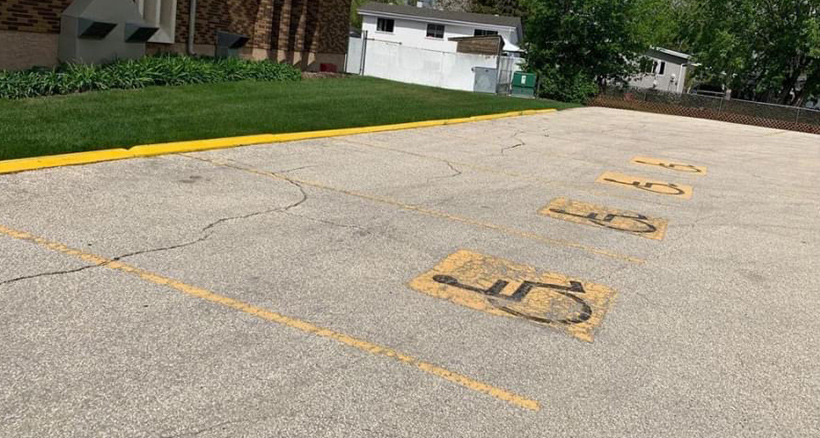 EverLine Coatings: Austin's Hassle-Free Pavement Maintenance Company
Managing your property's needs is stressful enough, which is why EverLine Coatings prioritizes quality work and easy execution in our parking lot maintenance services. Here's what you can expect when you start with us:
Request a quote from our friendly, knowledgeable team
Receive a detailed, personalized plan outlining the scope of work
Schedule your project
Improve the long-term value of your property
Not every contractor is a breeze to work with, but we believe the process should be as smooth as the pavement after our work is completed. EverLine Coatings puts our clients first, valuing open communication and fantastic end results. Plus, we're here in Austin, right in your backyard. To learn more, request a quote today.
Serving the Greater Austin area, including: