Line Striping and Asphalt Repair from EverLine Coatings and Services
Manor, Texas has a small-town feel with accessibility to nearby bustling Austin and all its amenities. As a property manager here, you want pristine indoor and outdoor spaces to ensure an exceptional first impression. One of the ways to do that is by keeping up with parking lot maintenance, including asphalt repair, parking lot line striping, and asphalt sealcoating. But because you are already juggling so many day-to-day tasks, it can be difficult to keep up with parking lot maintenance.
Our skilled team at EverLine Coatings will make sure your asphalt pavement is repaired and maintained so you can focus on other tasks.
Keep Your Visitors Safe and Enhance Curb Appeal With Parking Lot Line Striping

Parking lot line striping serves a variety of critical purposes to keep your visitors safe. It helps direct the flow of traffic, alerts drivers to pedestrian crossings, and shows them where to park, thus reducing the chance of accidents.
At EverLine Coatings, we know that customers judge your business by your property's appearance, including its parking lot line markings. Clear pavement lines enhance the appearance of your property and improve your image. We don't just repaint old lines or add a new stencil that doesn't match the old one. We black out old marks first so the new ones stand out!
We use the highest quality materials, including TBL Durables paints, which last 2-4 times longer than standard traffic paints. They are also fast drying, which means your parking lot will be usable again in short order!
Preserve Your Asphalt Pavement with Infrared Pothole Repairs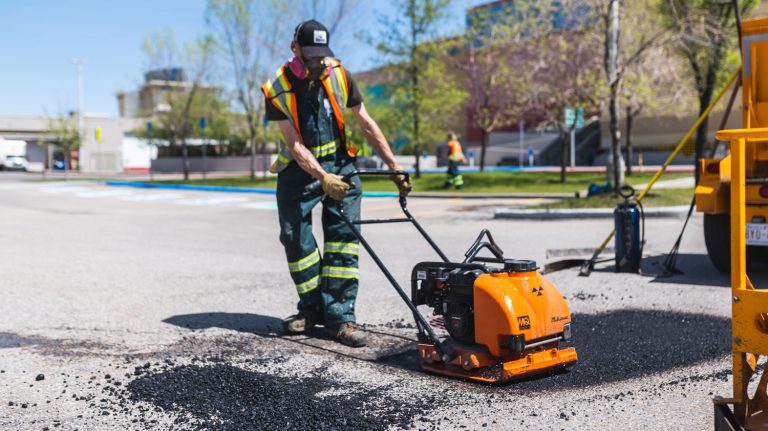 When moisture permeates the cracks in your asphalt, potholes can form. When the water isn't absorbed into the frozen ground, it expands and weakens the asphalt. The best way to prevent permanent damage and extend the life of your pavement is to repair potholes as soon as they occur.
At EverLine Coatings, we use a proprietary infrared asphalt repair process. Because it's fast, your pavement can be reopened in as little as 30 minutes, resulting in very little downtime for your business.
Bring Your Asphalt Parking Lot To a Like-New Appearance With Sealcoating
The central Texas sun can be tough on your pavement! Oil and moisture also take a toll and contribute to pavement deterioration. EverLine Coatings' asphalt sealcoating service creates a polished like-new appearance, adds a slip-resistant surface to protect pedestrians, and prevents UV damage. It is also cost-effective, saving you the expense of replacing your entire pavement!
Our Pavement Maintenance Work
Before
After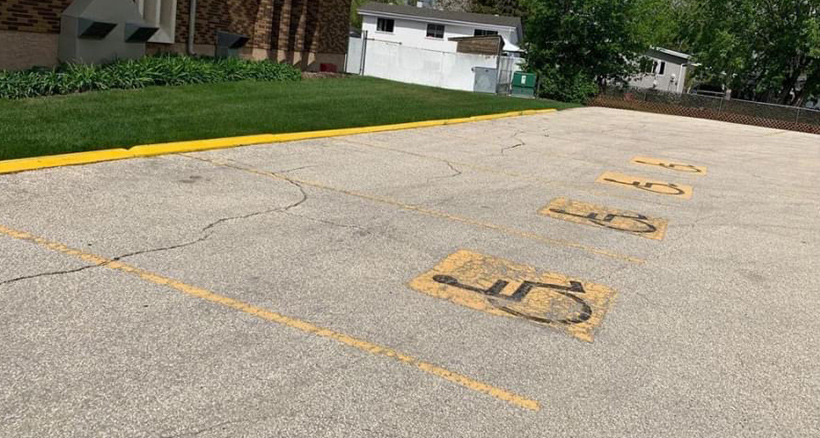 Expert parking lot repair, sealcoating, and line striping in Manor, TX
With its farmer's markets, quaint neighborhoods, and historical buildings, Manor is a fabulous town to live in or run a business in. There is no shortage of commercial establishments here, which means you need to stand out from the competition. A safe, pristine exterior – including your pavement – is one way to attract and keep customers. That's where we come in!
Ready to learn more about EverLine Coatings' superior parking lot repair, sealcoating, and line striping services? Request a free estimate today!
Serving the Greater Austin area, including: