Durable Parking Lot Line Striping & Asphalt Repair for Leander Properties
Leander, Texas is an exciting city that is home to award-winning school districts, a vibrant historical district, and beautiful natural spaces. If you're a property owner in Leander, you want to keep your property as beautiful as the surrounding town.
EverLine Coatings can make your parking lot maintenance simple and hassle-free by providing you with thorough, reliable, and cost-effective parking lot repair and maintenance services. We not only offer top-notch parking lot line striping and asphalt repair to busy property owners, but we also make sure your project is coordinated properly with no hassle, so you can focus on other tasks.
Leander, TX Parking Lot Line Striping

We know you take parking lot line striping seriously. After all, your property's exterior is the first thing customers, tenants, and clients see, and you want to make a good first impression.
EverLine Coatings prefers TBL Durables paint because it can withstand damaging sun exposure and rain while lasting up to 12 months. In addition to parking lot line striping, we paint lines for walkways, accessible parking, caution areas, and stops. We know that customers judge a business by how the property looks. If we are repainting or adding a new stencil that doesn't quite match the old, we won't just paint over the old line markings. We'll blackout the old marks first so the new lines are clean and stand out.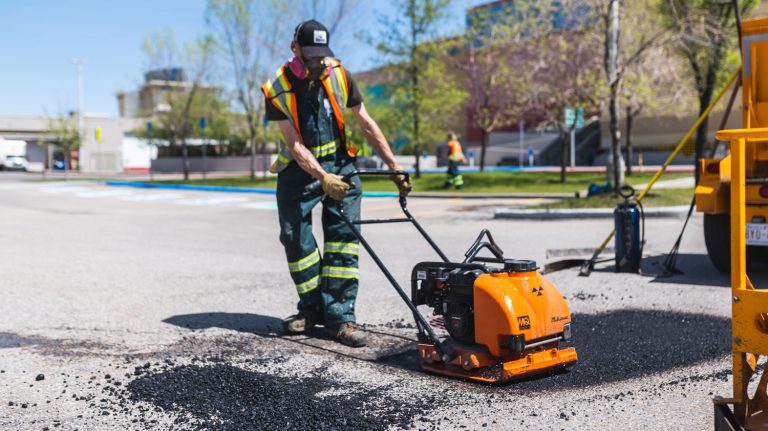 The last thing you want as a Leander, TX property owner is liability-inducing potholes and cracks in your pavement. Luckily, EverLine Coatings' asphalt repair services eliminate those pesky problems easily.
EverLine Coatings uses a proprietary infrared asphalt repair process, heating the asphalt to about 300-350 degrees to penetrate the surface layer of pavement. This melts the asphalt, allowing us to mix in fresh with the old and create a seamless repair. The advantages of this method include:
Quick turnaround – Your parking lot can be used as soon as 30 minutes after the repairs are completed.
Quality – Infrared repairs form a seamless, watertight patch so water can't re-enter and cause joint failure.
Green – Infrared asphalt repair leaves little or no waste material.
Less labor – Repairs take less than 20 minutes and only require three EverLine Coatings crew members.
Cost – Less manpower, materials, and machinery make infrared asphalt repair extremely cost-effective.
Our Pavement Maintenance Work
Before
After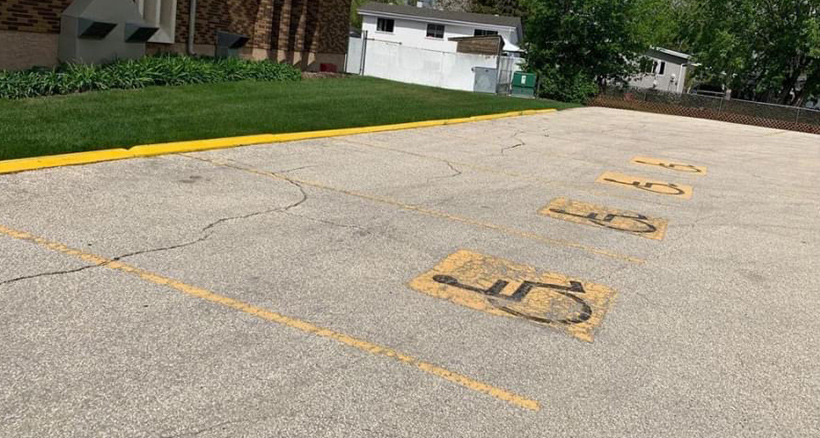 Protect Your Leander Parking Lot With EverLine's Asphalt Sealcoating Services
EverLine Coatings uses a spray-on, asphalt-based, waterproof material in our asphalt sealcoating process to slow pavement deterioration and prevent water seepage. This can add years of life to your pavement.
Your Leander, Texas Asphalt Repair & Parking Lot Line Striping Contractor
Leander, Texas is one of the nation's fastest-growing cities. A wonderful place to visit, attend school, and raise a family, Leander is growing every year due to its proximity to Austin and ideal business locations. Business people here take pride in their properties, so it's no surprise that you're no exception!
At EverLine Coatings, we will provide you with top-quality, reliable, cost-effective parking lot repair services to keep your property beautiful and business booming. Contact us today for a free quote.
Serving the Greater Austin area, including: