All Your Parking Lot Maintenance Needs From One Professional Company
When you're a facility or property manager in a quaint and beautiful town like Wimberley, keeping your parking lot presentable is a must. Surrounded by natural and created beauty means you have to maintain your game of looking your absolute best.
EverLine Coatings is here to help with parking lot line striping and asphalt repair that's durable and affordable.
Parking Lot Line Striping in Wimberley

Parking lot line striping isn't something you want to do without. Not only are bright, clear lines aesthetically pleasing, but they also play a vital part in customer service. It can be frustrating for clients and customers to be unsure how to navigate your parking lot. Car crashes can easily happen when the right of way isn't clear and your parking lot can become unorganized when parking spaces aren't easy to decipher.
Accidents that happen in a parking lot when striping is faded can be a liability to the property manager. At EverLine Coatings, we understand that as a property manager, you're already juggling a lot. We ensure your project is coordinated properly without hassle so that you can focus on other responsibilities. We also use our exclusive product, TBL Durables to give your parking lot line stripes a longer life.
At EverLine Coatings, we know that customers judge a business by how the property looks. If we are repainting or adding a new stencil that doesn't quite match the old one, we won't just paint over the old line markings. We'll black out the old marks first so the new lines are clean and really stand out.
EverLine's Asphalt Repair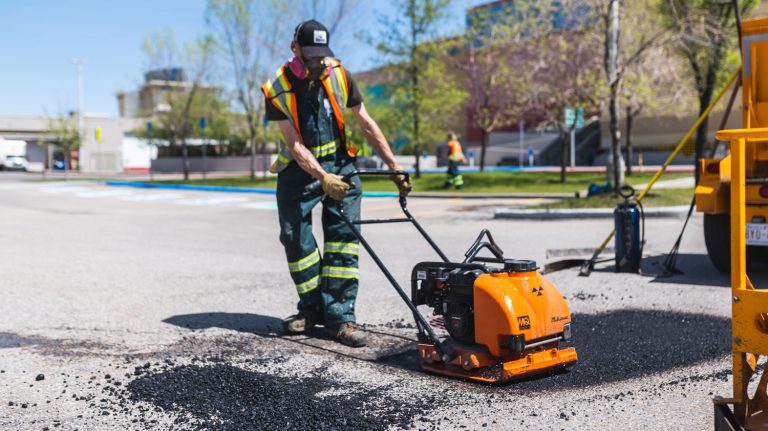 Potholes and cracks can be very frustrating for your customers to have to navigate around and when it rains, there's nothing worse than stepping out of your car into a small pond. The worst part about it is that once a hole or crack is present, they just keep getting worse.
At EverLine Coatings, we'll get potholes and cracks taken care of quickly so that further damage isn't a problem.
We use our infrared asphalt repair solution to fix potholes and cracks. This involves heating the area up to around 300 to 350 degrees. The asphalt melts into place and is ready to use in as little as 30 minutes.
Professional Asphalt Sealcoating
If you want to avoid needing expensive parking lot repairs down the road, it's a good idea to sealcoat your asphalt parking lot every 3-5 years as recommended. If things are beginning to look a bit patchy and worn, our asphalt sealcoating will breathe new life into it.
At EverLine Coatings, we use an asphalt-based sealcoating solution that is waterproof to protect your parking lot from damage. The sealcoat prevents it from deteriorating by preventing any water from seeping into your asphalt.
Our Pavement Maintenance Work
Before
After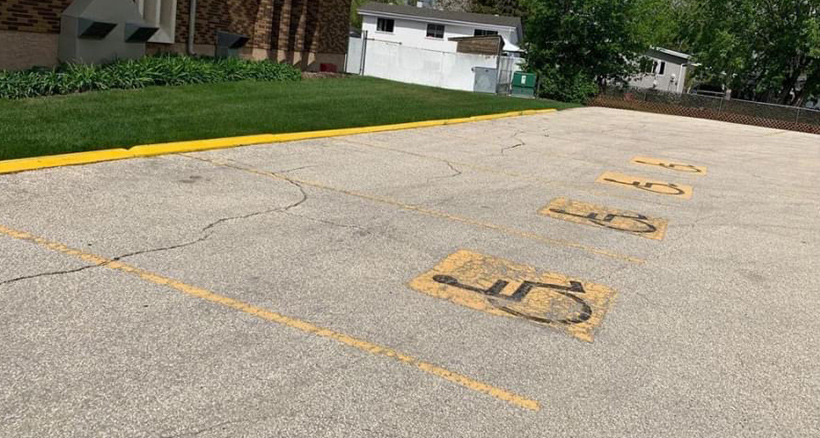 Choose EverLine Coatings for all of Your Parking Lot Needs in Wimberly, Texas
Wimberley, TX is known to be a place where authors and artists escape to live a quiet life surrounded by beauty. That said, a messy parking lot can really stick out like a sore thumb.
Contact EverLine Coatings to request a quote for parking lot line striping or asphalt repair today!
Serving the Greater Austin area, including: