EverLine Coatings Line Striping & Asphalt Repairs
Round Rock, TX sits just 15 miles north of Austin and is conveniently located within close proximity of most metropolitan areas. Living in such a beautiful city is full of positives, but it also comes with the expectation that you will maintain your property to fit the city's aesthetic. With EverLine Coatings' asphalt repair services and parking lot line striping, you can rest easy knowing that your business always presents a professional front to customers and clients.
Line Striping for Your Round Rock Parking Lot

Keeping the line striping in your parking lot in good condition improves the overall appearance of your building. Prospective buyers are more likely to enter a business if the lines directing them are distinct and free of paint chips or other defects. It's a good idea to make parking lot line painting an annual tradition for this reason.
Striping your parking lot with high-quality line paint will make it safer and easier to maneuver in all kinds of weather. In addition to making parking spaces more secure and keeping them looking new for up to a year, bright TBL Durable paint can withstand the harmful effects of sun and rain that are so prevalent in Texas. Walkways, accessible parking spots, danger zones, and rest breaks can all be highlighted using services provided by EverLine Coatings.
Comprehensive Asphalt Repairs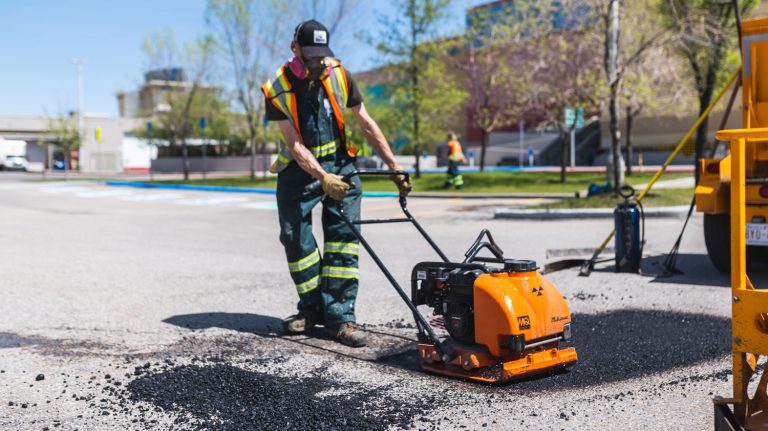 Customers may be scared away from a business if the parking lot is full of dangerous potholes. Liability for car damage, property damage, and personal harm is also increased by the presence of potholes and fissures. Get in touch with EverLine Coatings for assistance with asphalt parking lot repairs and to avoid the annoyance of potholes.
We repair asphalt with a method that relies on infrared heat. To do this, asphalt must be heated to temperatures between 300 and 350 degrees to melt through the pavement's surface layer, at which point the damaged asphalt melts and becomes like new asphalt.
Our Pavement Maintenance Work
Before
After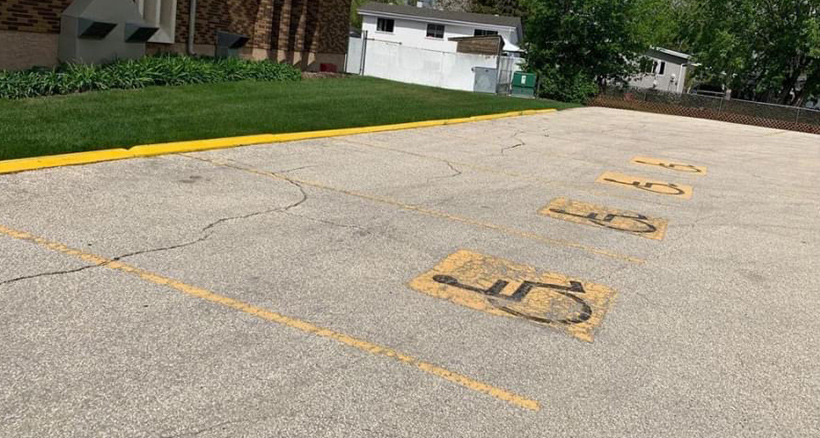 Choose Our Asphalt Sealcoating Service to Protect Your Recently Repaired Parking Lot
It's a good idea to sealcoat the asphalt after we've fixed the surface for a variety of reasons. Asphalt sealcoating can revitalize a parking lot that has become old or spotty due to past repairs. For asphalt sealcoating, Red Rock's EverLine Coatings employs a spray-on, asphalt-based, waterproof solution. By reducing the rate of deterioration and blocking water seepage, asphalt sealcoating can extend the life of a pavement by several years.
Parking Lot Line Striping and Asphalt Repair in Round Rock, TX
Round Rock is a beautiful city to live in, and it houses many attractions that bring in visitors and new residents every year. From sporting events to the World's Coolest Indoor Waterpark, Round Rock is ideal for visitors and locals alike. So ensure your parking lot is in top shape to attract the most business and contact EverLine Coatings today to receive a free quote!
Serving the Greater Austin area, including: