Professional EverLine Coatings Services
As a property manager in Buda, you want your parking lot to look as good as it can. Crumbling asphalt and faded lines will give the impression that your property is run down. It's important to keep up with asphalt repair and parking lot line striping to keep your lot in good condition.
EverLine Coatings provides professional parking lot line striping and asphalt repair services in Buda. Our services include asphalt sealcoating, which can reduce the need for future parking lot repair. We are keen to keep it simple for you as a property manager, which is why we coordinate every project to allow you to focus on other tasks.
Parking Lot Line Striping in Buda

Over time, parking lot lines become faded and difficult to see. EverLine Coatings can repaint lines to restore the appearance of your parking lot and ensure drivers are able to use it safely. We can also turn a vacant lot into a useful parking lot by adding suitable markings. These include specialty markings, such as walkways, crossing points, cycle paths, and more.
We hold an exclusive license for the use of TBL Durables traffic paint in North America. This paint is highly durable, allowing you to enjoy great-looking line markings for longer. We ensure that this paint looks great on your lot by not only painting new lines, but also removing the old ones so all markings are as crisp and clear as possible.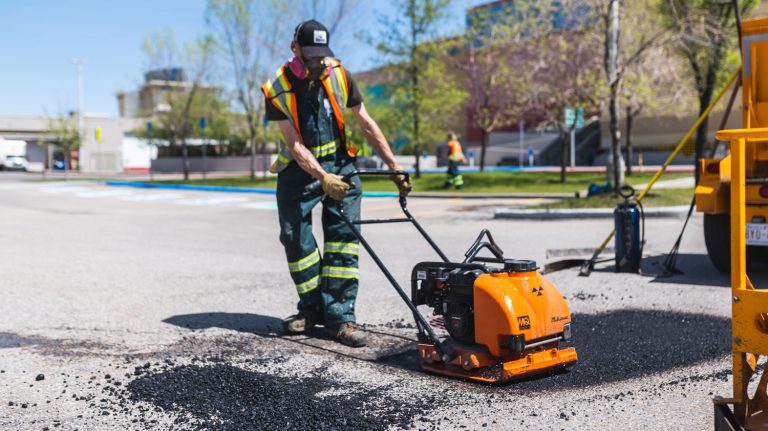 When asphalt starts to crack and crumble, it's important to get it repaired as soon as possible. EverLine Coatings can fill potholes and cracks, preventing them from getting any bigger and restoring the smoothness of the parking lot surface.
We use a proprietary method of infrared asphalt repair. This process involves heating asphalt to over 300 degrees to melt the asphalt so it can be reshaped. This method is quick, environmentally friendly, and produces high-quality results.
Our Pavement Maintenance Work
Before
After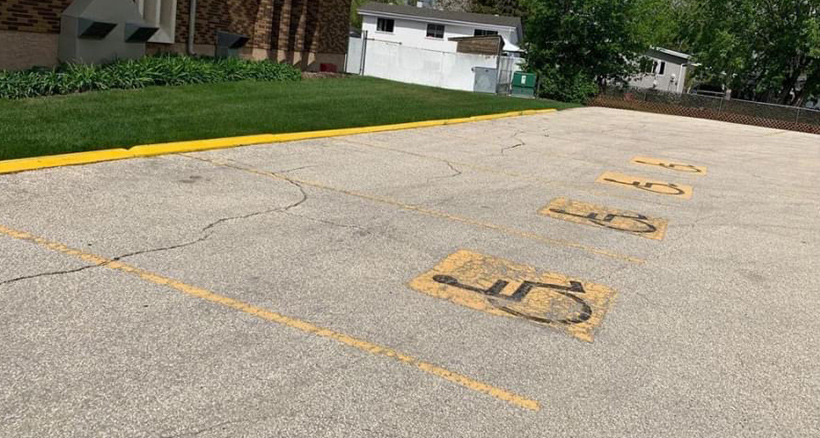 Asphalt Sealcoating in Buda
Did you know that you can help to prevent cracks and potholes before they start to form? EverLine Coatings provides asphalt sealcoating, which significantly slows down the deterioration of pavement. The sealcoating process creates a smooth, high-grip surface that is comfortable to walk or drive on. The protective benefits of sealcoating can save you money on parking lot repairs over time.
EverLine Coatings uses undiluted sealing products to ensure the highest possible quality of finish. We clean the area thoroughly before we get started and then apply two coats of sealant. Our products withstand both hot and cold temperatures, so they provide year-round protection.
EverLine Coatings Provides Parking Lot Repairs in Buda
Buda is a friendly community, with plenty going on to keep locals and visitors entertained. From Buda's Birthday celebration in April to the fall splendor of the Historic Stagecoach Park, there are reasons for people to come here at all times of year. Make your parking lot a place to be proud of by investing in parking lot repairs this season. EverLine Coatings provides asphalt repair, asphalt sealcoating, and parking lot line striping. Contact us today for a free quote!
Serving the Greater Austin area, including: