Bastrop Line Striping and Asphalt Repair
As a property manager in the charming town of Bastrop, TX we understand that you want your parking lot to make a great impression on visitors. Whether they're exploring the delightful Bastrop Historic District or enjoying the natural beauty of Bastrop State Park, a well-maintained parking area can enhance their experience of the city. With EverLine Coatings, we provide comprehensive solutions to meet all your parking lot needs, ensuring functionality and aesthetics go hand in hand.
Parking Lot Line Striping in Bastrop
When it comes to parking lot line striping in Bastrop, we go above and beyond to create an organized and visually appealing parking space. Our parking lot line striping service is not just about painting straight lines; our goal is to improve traffic flow and prioritize the safety of drivers and pedestrians in your parking lot. Our skilled team utilizes industry-leading traffic coatings to create long-lasting lines, and we pay attention to even the smallest details to create lines that really stand out. We take pride in partnering with TBL Durables, whose traffic coatings can last several times longer than those from other brands.


Asphalt Repair in Bastrop
Over time, your Bastrop parking lot may start to crumble or crack. Over time, it could even develop potholes, which pose a hazard for anyone using your parking lot. At EverLine Coatings, our experienced team uses a high-quality technique known as infrared asphalt repair to restore your pavement. After assessing the damage, we clear away debris and vegetation so we have a clean surface to work with. We then heat the asphalt until it softens and can be mixed with new material to fill in the cracks and dips. This method of parking lot repair is eco-friendly, as it uses a minimal amount of new material, and it gives fantastic results. You can trust us to bring new life to your parking area and create a smooth and seamless surface.
Our Pavement Maintenance Work
Before
After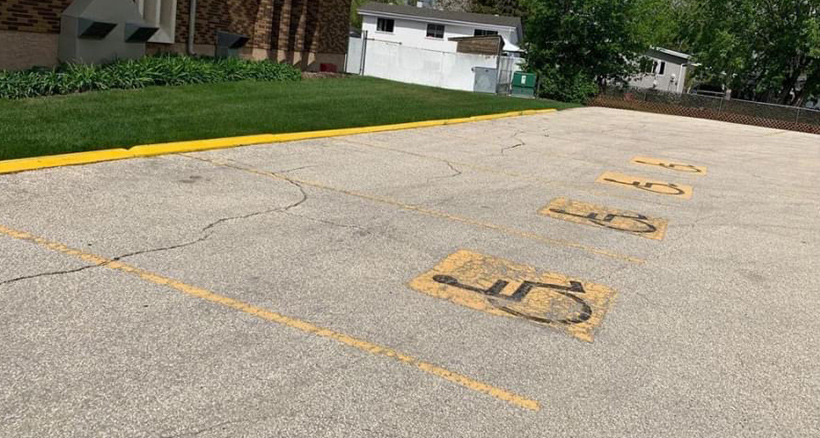 Bastrop Asphalt Sealcoating
Protect your parking lot over the long term with our top-quality asphalt sealcoating services. Our sealcoating process involves applying two protective layers of sealant over the surface, which can significantly enhance its durability. By sealing the surface in this way, it is possible to prevent water penetration and therefore reduce the risk of cracks and deterioration. Not only does asphalt sealcoating extend the life of your pavement, but it also creates a smooth surface that looks great.
Bastrop Parking Lot Repair Services From EverLine Coatings
At EverLine Coatings, we are very proud to serve the community of Bastrop. We understand the unique needs and character of the town, and we're committed to delivering exceptional results. Bastrop offers a delightful array of attractions, from the historic buildings along Main Street to the picturesque Colorado River. When you choose EverLine Coatings, you're not just getting top-quality services; you're also getting help from a friendly and reliable team that prioritizes customer satisfaction. We carefully coordinate every parking lot repair job to ensure it causes no headaches for the property manager we are serving. For parking lot line striping and more, contact us today for a free quote!
Serving the Greater Austin area, including: