EverLine Coating' Power Washing Services
If your parking lot is looking grimy with oil spills, garbage, and debris, power washing from EverLine Coatings Is an easy fix. Managing a property in Nashville, Murfreesboro, and all of Middle Tennessee means you need to stay ahead of the competition. In cities this size, everything counts.
Why You Need Power Washing in Nashville and Middle Tennessee
Have you ever decided against entering a place of business because of the exterior's appearance? If so, that's the last thing you want your customers to do when they approach your property. Trash and debris collect quickly in parking lots, while motor oil and spills of all kinds stick to the surface, making your business look unkempt and poorly maintained. And if it's not people and vehicles leaving a mess behind, the weather will, in the form of salt, gravel, dust, and plant matter.
At EverLine Coatings, we are equipped to clean wood, brick, metal, concrete, and asphalt — we can restore newness and shine to any surface soiled by pollution and dirt. Our professional pressure-washing crews are trained to tackle all power-washing projects easily and efficiently. We bring the right nozzles to every job site and understand the pressure settings and the techniques needed to clean surfaces safely without damaging them.
We do our best to keep things simple for you because we know that as a property manager, you're already juggling a lot. At EverLine Coatings we ensure that your project is coordinated properly and hassle-free.
We are fully committed to the success of your property, which is why we have a Preventative Pavement Maintenance Program. This program can double the life of your pavement, so you continue to save money on your property and CAM costs.
We can also help your parking lot stay well-maintained with our parking lot sweeping services.
Why Choose EverLine Coatings for All of Your Power Washing Needs
In Nashville and Middle Tennessee, you can expect locals and tourists to be out looking for their next favorite business whether it's a trendy restaurant, concert venue, or shopping center. Music City is all about the vibe no matter what you are doing — and an unkept parking lot is an immediate turn-off. EverLine Coatings goes above and beyond to make property maintenance easy. Contact us today to request a quote!
Our Pavement Maintenance Work
Before
After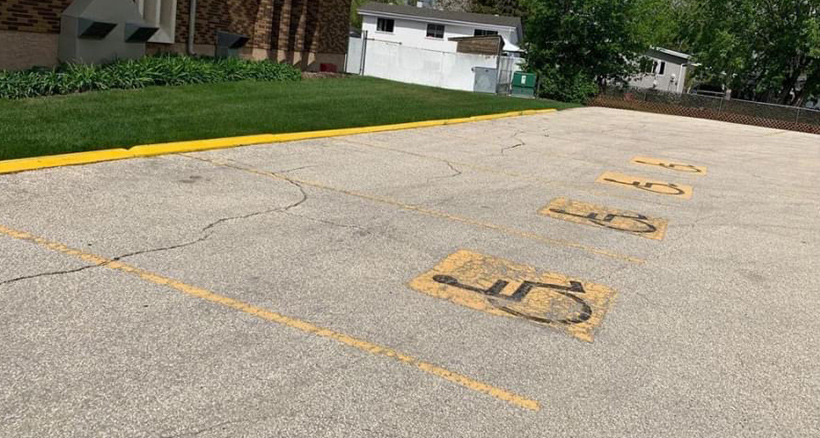 Nashville & Middle Tennessee EverLine Office
Serving the Greater Nashville & Middle Tennessee area, including: