EverLine's Pavement Maintenance Services
There is a real sense of history in Nashville and Murfreesbro. But if your parking lot feels like an ancient relic, you have a problem. Older parking lots (and even older methods of parking lot repair) do your business a disservice by making it unsafe, unclear, and less appealing to be in. Bad parking lots turn customers away. But the team at EverLine Coatings can change that for you. We offer parking lot pavement maintenance in Nashville and Middle Tennessee. Our services can improve your lot and reduce how much you'll end up spending on its repairs.
Parking Lot Maintenance Made Easy
Parking lot maintenance is not just about plugging up big potholes—although that can certainly be a part of it. Instead, parking lot maintenance is about addressing and even preventing issues with your lot so that it always looks good and functions safely. We offer all of the pavement maintenance services that you need in Middle Tennessee.
Clear lines are important to control the flow of traffic in your parking lot. We go a step further with parking lot line striping. We black out old lines so that we never create duplicate lines by using a stencil that is just out of place.
All parking lots develop cracks and holes eventually. Getting to them faster and repairing them with better techniques can help you have a lot that is easier to maintain and which achieves a longer lifespan. We offer infrared asphalt repair for just that reason, it offers a higher quality finished asphalt and actually costs less than other methods.
Sealcoating your parking lot is exceptional preventative maintenance. Not only does it leave your parking lot looking like it has been freshly paved for a long time, but it also creates a protective barrier which prevents the natural oils of the asphalt from evaporating. This retains the pavement's durability and texture, resulting in a much longer lifespan.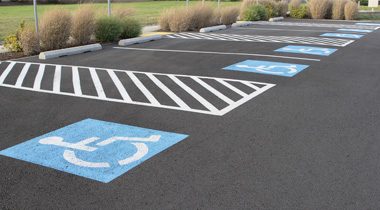 Parking Block & Speed Bump Installation
We can get you all of the parking lot accessories that you need, including speed bumps, parking blocks, parking signs and bollard covers.
Our Pavement Maintenance Work
Before
After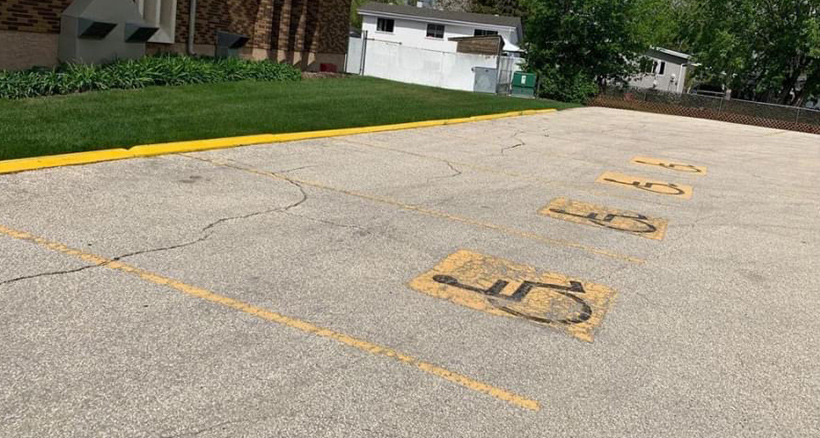 EverLine Coatings' Preventative Pavement Maintenance Program
Clients in Nashville and Murfreesbro, TN, benefit from our preventative maintenance program. We take care of your lot to ensure that damage like cracks and potholes do not develop. We can significantly extend the life of your lot and lower how much you'll end up paying on its repairs over its lifetime. Reach out to us to discuss what our preventative maintenance program includes.
Pavement Maintenance from EverLine Coatings
The next time you get a rush of traffic from a concert or a show, don't be worried about how your parking lot is handling it. Get the pavement maintenance you need in Nashville and Murfreesbro, TN, and spend more time on other aspects of property management.
Nashville & Middle Tennessee EverLine Office
Serving the Greater Nashville & Middle Tennessee area, including: