EverLine's Parking Lot Line Striping Services
Has your parking lot in Nashville seen better days? Is it appealing to the customers it needs to attract? Faded parking lines can cause confusion, create conflict, and discourage customers. EverLine Coatings and Services can help with our line striping services in Nashville, Murfreesboro and all of Middle Tennessee.
EverLine's Custom Parking Lot Line Striping Services
To make your parking lot safe and pleasant to be in and to lower your overall liability, it is important to have clear lines. Here are the parking lot striping services we offer in Nashville & Murfreesboro:
You want your new parking lot to look great and function smoothly from the start. We'll add clean and crisp markings that are easy to see and include every aspect of your new parking lot, including the lot itself, driveways, walking areas, and curbs.
Re-striping Existing Lots
With older parking lots, markings may be faded, which makes it challenging to see vital areas like walkways, curbs, loading areas or accessibility spots. We will breathe new life into your parking lot with clear and bright traffic marks that last.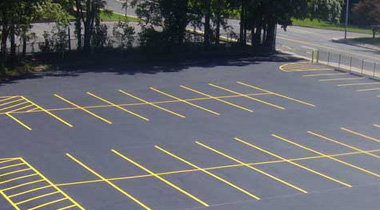 Specialty Parking Lot Markings
If you need lines and markings for more than just parking spaces, we can help. Whether it's crosswalk markings, safety markings, bicycle lanes, playgrounds, arrows, or branding, we've got you covered.
Superior Parking Lot Line Paint: TBL Durables
Another reason to work with us is that we have an exclusive license for the application of TBL Durables paint in North America. TBL Durable is the leader of the traffic paint industry and offers paints that are three to four times more durable than other paints. When you use it, you need to repaint much less frequently. Our clients report that this saves them 20-30% on their line striping costs in only three years.
TBL Durable paint is also LEED compliant and ten times more environmentally friendly than other leading paint options. EverLine Coatings is dedicated to offering you these kinds of solutions that save money and make sense.


Before
After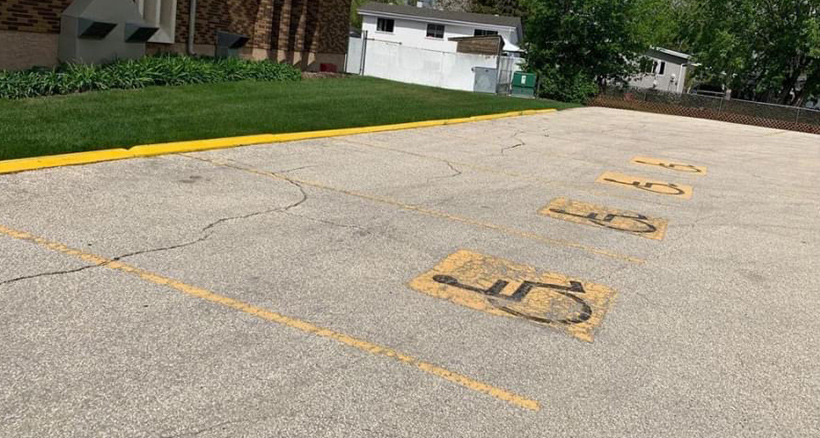 Advantages of Working with EverLine Coatings
The Middle Tennessee EverLine team has advanced technical knowledge of traffic paint and coatings, allowing us to build out specifications for your project or offer you genuine professional advice on how your parking lot should be structured. We have the expertise you need to have a better project. We can even repair your asphalt!
After we're done with your line striping job, our team evaluates the work we've done. We look to make sure that you got what you paid for, and we provide you with a report with before and after photos so that you can see the quality of the work for yourself.
Reach Out for Parking Lot Line Striping in Nashville & Middle Tennessee
The team at EverLine Coatings is proud to offer superior parking lot line striping services in Nashville, Murfreesboro, and throughout middle Tennessee. We have advanced knowledge, better paint products, and the expertise you need to have a better parking lot without hassle. Contact us today to discuss your parking lot line striping needs.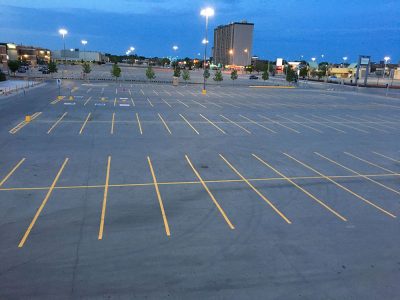 Nashville & Middle Tennessee EverLine Office
Serving the Greater Nashville & Middle Tennessee area, including: